Passionate attention to  all customers, including the ones future customers. I dragged along a friend who doesn't climb, and had no intention of doing so.  She instantly felt welcome, even though climbing up the wall until then was something she only does at business meetings. Your customers may come in many forms and will have different needs. See the world from their perspective – are they confused? Scared? Stressed? Finding it hard to park? At the Wall you feel safe and at ease. And yes, of course, she climbed. And is now hooked.
Create a happy place where staff are as engaged as you are in looking after customers with care. Your staff must feel like a really core part of your baby business.  Get them on board and make sure to find ways of harnessing all their bright ideas about how to make your project a success
Know your customers intimately before you start. Alan and Brian really understand their market, and are well networked. They already understood exactly what climbers want and immediately ran simple high impact events that have built up loyalty, traffic to The Wall and loads of Word of Mouth publicity, always the most powerful form of marketing. This also helps you create a sense of community and shared values among your customer base, so your customers stay longer and believe in what you do.  Happy customers come back.
Be clever about how to position and communicate what you offer: .The Wall makes canny use of social media and press coverage to get the story out in a more targeted and dynamic way than any ad ever will.  Network, but be savvy about how you use that precious network.
Know your competition equally intimately, know when to compete (and how) and when to collaborate. Sometimes collaboration is the right strategy – work together and instead of splitting a new small market you can grow it together, creating greater awareness by acting as a group and attracting more people to a new service or product.
Good team - make sure all the practical stuff is under control.  The top team here includes a marketing whizz and an employment law specialist.  They have team skills to make sure the business is set up on a sound financial footing, property and planning skills and expertise to make sure design and operations are top class.
Finally – do something you love. The chances are you will be very good at it!
Moira Creedon is a facilitator and consultant in Strategic Finance and has worked with both corporate and public sector clients worldwide helping decision makers at strategic level to understand finance and improve their ability to formulate and implement strategy. She teaches on IMI's Diploma in Management and a number of Short Programmes including the Senior Executive Programme.
See our Spring 2015 schedules here:
IMI Diplomas Spring 2015
and
IMI Short Programmes Spring 2015
[post_title] => 'Off the Wall' tips for early business success [post_excerpt] => [post_status] => publish [comment_status] => open [ping_status] => open [post_password] => [post_name] => wall-tips-early-business-success [to_ping] => [pinged] => [post_modified] => 2020-05-11 20:58:52 [post_modified_gmt] => 2020-05-11 20:58:52 [post_content_filtered] => [post_parent] => 0 [guid] => https://www.imi.ie/?p=8958 [menu_order] => 0 [post_type] => post [post_mime_type] => [comment_count] => 0 [filter] => raw ) [2] => WP_Post Object ( [ID] => 20226 [post_author] => 71 [post_date] => 2017-11-22 16:28:38 [post_date_gmt] => 2017-11-22 16:28:38 [post_content] => [post_title] =>  The 'Simply Irresistible' Leader [post_excerpt] => [post_status] => publish [comment_status] => closed [ping_status] => closed [post_password] => [post_name] => simply-irresistible-leadership [to_ping] => [pinged] => [post_modified] => 2020-05-14 07:09:17 [post_modified_gmt] => 2020-05-14 07:09:17 [post_content_filtered] => [post_parent] => 0 [guid] => https://www.imi.ie/?p=20226 [menu_order] => 0 [post_type] => post [post_mime_type] => [comment_count] => 0 [filter] => raw ) [3] => WP_Post Object ( [ID] => 12166 [post_author] => 68 [post_date] => 2015-10-07 11:00:35 [post_date_gmt] => 2015-10-07 11:00:35 [post_content] =>
Yves Morieux is a Senior Partner and Managing Director at The Boston Consulting Group, a BCG fellow and director of the BCG Institute for Organisation.Yves' Six Simple Rules of Smart Simplicity, has helped CEOs with their most critical challenges, for instance, moving their companies from quasi bankruptcy to industry leadership.
He will be a keynote speaker at the IMI National Management Conference on 8 October 2015. 
1. What is the chief thing that managers/leaders get
wrong
about what effective leadership means today, in your experience?
Managers often don't understand what their teams
really
do. They understand the structures, the processes, the systems. But this is not what people do – it is what people are
supposed
to do.  A company's performance or a department's performance is what it is because people do what they do, because of their actions, decisions and interactions – their "behaviours".  Because we don't understand what people do, we create solutions – new structures, processes, systems, scorecards, incentives, training, and communication – that don't address the root causes. We don't solve the problem, we simply add more internal complicatedness. And the more complicatedness we create, the less we understand what is really happening, the thicker the smoke screen, and then the more rules we add. This is the vicious circle of modern management. This is why the first rule of what I call Smart Simplicity is "
understand what people really do at work
."
2. Do leadership principles work best when understood as a top-down process, or is this understanding of leadership out of touch with the modern workplace?
From collaboration to performance to employee engagement, everything we know about work is changing – but our businesses are seemingly slow to respond. People are more attuned to sharing posts, writing blogs, and providing instant feedback through 'likes' and 'favourites' than they are to completing surveys, so why does our approach to employee engagement still centre on a set of fixed statements and a rating scale? In their personal lives people collaborate naturally with those around them and have an amazing propensity to share even when there is no immediate benefit to them, hence the success of crowdsourcing sites like Wikipedia. So, why do we spend so much time and energy in organisations on encouraging people to practice these seemingly natural behaviours at work? The challenge for businesses is to disrupt every process and practice in the organisation by asking: Why does it exist? What are we trying to achieve? If we were to start the organisation from scratch, would we choose to create this? And perhaps most tellingly of all, would this practice exist if we trusted our employees?
3. A core feature of your approach to leadership and better workplace productivity is the concept of 'Smart Simplicity'. How does this play out in a world where the data available to companies now – be it through consumer feedback, predictive modelling, data analytics etc – has surged? Does the effective use of all of this data necessitate more complexity, rather than simplicity?
The environment is more complex – the problems to resolve in order to attract and retain customers, in order to create value and build competitive advantage – are more demanding than in the past. This is a fact of life. Based on our analysis, complexity has been multiplied by 6 over the last 60 years. The real problem is not business complexity. The real problem is internal complicatedness – the solutions companies typically use to try to respond to this complexity: a proliferation of cumbersome structures, interfaces, coordination bodies and committees, procedures, rules, metrics, key performance indicators and scorecards. Based on our analysis this complicatedness has been multiplied by 35! This complicatedness creates obstacles to productivity and innovation. People spend their time writing reports, in meetings. There is more and more work on work, and less and less work! A lot of data, a lot of information is always good. The difficulty – and the value-added – is sense-making, to derive meaning and knowledge from the data, so that companies can interpret and act on the data. But complicatedness makes it increasingly difficult for companies to make sense of the data. There is at the same time a data indigestion and a knowledge deprivation.
4. When it comes to Irish businesses, how do their workplace dynamics compare with other countries and what would be your principal advice to them on what to change?
Irish businesses face the same problems as other mature economies. They need to manage the new business complexity without getting complicated. Smart Simplicity is not about becoming simplistic, we cannot ignore the new complexity of business. This is why I refer to "Smart" simplicity. The six rules of Smart Simplicity concern Irish businesses because Irish businesses are also confronted to a greater complexity.
5. Should business leaders focus more on improving employee productivity per se, or should this be balanced with also ensuring that staff are happy at what they do and not afraid to be creative? How does one strike an effective balance?
We must not strike a balance here! We must break the compromise between productivity and happiness or creativity. We must not improve one at the expense of the other. In fact organizational complicatedness hinders productivity while demotivating people and making them suffer at work. They lose direction, purpose and meaning in the labyrinth. They have to work longer and longer, harder and harder, but on less and less value-adding activities. This is why Smart Simplicity and removing complicatedness
simultaneously
increases performance
and
satisfaction at work: because you remove the root-cause common obstacles that hinder both.
6. What do you think are the key organisational challenges that face a country like Ireland over the next few years, for both business managers/leaders and their staff?
Organizations are going through a deep revolution in their ways of working. We are going through a new economic revolution, and every economic revolution entails and organizational revolution. The organizational solutions on which we have built profitable growth over the last 30 years are obsolete.  Irish managers and employees will have to invent new ways of working. Smart Simplicity provides guidelines for this, but what mainly matters is boldness and courage in breaking with conventional wisdom. Irish people are certainly well placed in this respect!
Yves Morieux is a keynote speaker at the IMI National Management Conference taking place on Thursday 8 October. Apologies but this event has now reached maximum capacity. 
[post_title] => "Understand what people do at work" Six Word Wisdom from Yves Morieux [post_excerpt] => [post_status] => publish [comment_status] => open [ping_status] => open [post_password] => [post_name] => understand-people-work-six-word-wisdom-yves-morieux [to_ping] => [pinged] => [post_modified] => 2020-05-11 20:38:20 [post_modified_gmt] => 2020-05-11 20:38:20 [post_content_filtered] => [post_parent] => 0 [guid] => https://www.imi.ie/?p=12166 [menu_order] => 0 [post_type] => post [post_mime_type] => [comment_count] => 0 [filter] => raw ) [4] => WP_Post Object ( [ID] => 14099 [post_author] => 77 [post_date] => 2016-03-16 11:02:45 [post_date_gmt] => 2016-03-16 11:02:45 [post_content] =>
One of the most common struggles people have in life is speaking in public.
Source: www.webdesignerdepot.com
You may have always managed to avoid these scenarios like the plague. You may also be in a place where enough is enough and you just want to be equipped to be comfortable and confident to present without the all the drama attached. From a personal perspective, it can be sometimes easy to wiggle out of these stressful scenarios.  Sooner or later from a professional context, avoiding a presentation at work or leaving it until the last minute can start to impact your career or work life.
Where to start – start with yourself and your thoughts
Most people have the same fears, looking silly, what will people think, being forgetful, babbling or not getting to the point. It is really important to overcome these fears and understand where these unhelpful beliefs come from.  Once you challenge these beliefs you can make huge strides which will impact both your personal and professional life.
Understanding stress
Most people become stressed when it comes to public speaking. Surveys often quote that the number one fear amongst the population is public speaking. To put this in context fear of death is number two on the list. It is useful to remember the purpose of stress. Stress is a function of the human body designed to protect you, once you reframe how you see stress it will make public speaking such a different experience. To help with this reframe remember:
FEAR stands for False Evidence Appearing Real
. The more relaxed you are the easier it is to communicate, so find ways to relax before presenting.
Confidence
Helpful beliefs about your self is a great start to increasing your confidence. Always play to your strengths. What people tend to do is compare themselves to others and then they never match up. Comparing yourself to others can be limiting and damaging. Everyone has their own personality and style. Play to your strengths be your authentic self. Sometimes you just got to imagine that confident state and fake it until you make it can be a good strategy until it comes second nature to you.
Structure
Always start with the audience in mind. What is the purpose of your presentation? What would interest them? It is really important to capture the audience's attention and maintain their attention. Here preparation is key. Have structure, a beginning, middle and end. Ensure you know what key messages you would like them to remember and find ways to make those messages memorable. Remember: what would you like the audience to think, feel or take action on.
Engage the audience
Many people would love to have the confidence to engage the audience but just don`t know how. This is about understanding your audience and meeting their needs. Build rapport, be brave and curious when it comes to audience interaction. Being able to read people`s body language and influence people will increase your ability to engage the audience. Remember, always put yourself in the audience's shoes.
Practice makes perfect
If you ever learned to drive a car, you will know you didn't just drive automatically to your destination without guidance. Treating presentations the same will help you improve. Seek feedback from others on how you could improve and look specifically at what others do. Remember, look back, reflect on what you did well and find ways to improve. Focus on presentations as a learning experience to becoming an expert to presenting with impact confidently.
William Corless is an ICF accredited ACC Coach. He brings over fifteen years' experience in general management, supply chain, team development and strategy. William
 is an IMI associate faculty and teaches on Presenting With Impact. 

_____________________________________
[post_title] => "I have just been asked to do a presentation"... Relax and take your finger off the panic button [post_excerpt] => [post_status] => publish [comment_status] => open [ping_status] => open [post_password] => [post_name] => just-asked-presentation-relax-take-finger-panic-button [to_ping] => [pinged] => [post_modified] => 2020-05-11 20:14:50 [post_modified_gmt] => 2020-05-11 20:14:50 [post_content_filtered] => [post_parent] => 0 [guid] => https://www.imi.ie/?p=14099 [menu_order] => 0 [post_type] => post [post_mime_type] => [comment_count] => 0 [filter] => raw ) [5] => WP_Post Object ( [ID] => 16052 [post_author] => 7 [post_date] => 2016-09-28 11:32:28 [post_date_gmt] => 2016-09-28 11:32:28 [post_content] =>
Frances Ruane served as Director of the ESRI from 2006 to 2015.  She previously taught in the Dept of Economics at TCD, and earlier in her career she work at Queens University in Canada and at the Central Bank of Ireland and the IDA. In Ireland, her current activities include chair of the Interdepartmental Group on
Making Work Pay for People with Disabilities
at the Department of Social Welfare, membership of the Public Interest Committee of KPMG, and an Honorary Professor in the Department of Economics at Trinity College, where she contributes to the MSc in Economic Policy Studies. She is also a Research Affiliate at the ESRI and a member of the Royal Irish Academy.
IMI: Based on your current work – if you only had 6 words of advice to give a business – what would they be?
FR: Look positively beyond the immediate.
IMI:
 What does this mean?
FR
: After a period of rapid growth, the global financial crisis meant that Irish businesses had to concentrate on handling immediate challenges.  They managed that disruption well and this contributed to the strength of Ireland's recovery.   But the focus on the immediate has left many businesses with legacy issues (debt burdens, under-investment in innovation, poor staff morale). And now businesses need to prepare for the medium term when we discover what is really meant by '
Brexit means Brexit'
.  Forward looking businesses leaders need now to ask: what could Brexit mean for my market and company? Where am I exposed to risk and how can I mitigate it? [post_title] => "Look positively beyond the immediate" Six Word Wisdom from Frances Ruane [post_excerpt] => [post_status] => publish [comment_status] => open [ping_status] => open [post_password] => [post_name] => look-positively-beyond-immediate-six-word-wisdom-frances-ruane [to_ping] => [pinged] => [post_modified] => 2020-05-11 19:52:32 [post_modified_gmt] => 2020-05-11 19:52:32 [post_content_filtered] => [post_parent] => 0 [guid] => https://www.imi.ie/?p=16052 [menu_order] => 0 [post_type] => post [post_mime_type] => [comment_count] => 0 [filter] => raw ) )
Related Articles
...."If a lender offers me free money, I do not have to take it"
'Off the Wall' tips for early business success
 The 'Simply Irresistible' Leader
"Understand what people do at work" Six Word Wisdom from Yves Morieux
"I have just been asked to do a presentation"... Relax and take your finger off the panic button
"Look positively beyond the immediate" Six Word Wisdom from Frances Ruane
Developing Ready-Now Leaders – Musgrave Graduate Development Programme
Retail is one of the most competitive marketplaces in the world for both customers and talent. Musgrave needed an outstanding graduate programme to attract, develop and retain early career talent to work with their market-leading brands.
Musgrave, with 10 market leading food brands including Supervalu, Centra, MarketPlace and Frank and Honest, feeds 1 in 3 people in Ireland. Musgrave needed to invest in high-potential talent early in their careers to ensure they become part of Musgrave's future. In response Musgrave partnered with IMI to develop a world-class graduate development programme.
Winning the Talent War
Musgrave identified the need to differentiate itself from its competitors in the search for top early career talent. With both retail and wholesale brands, the business operates in a highly competitive graduate employment market which has grown exponentially in the past few years.
As Musgrave offers graduate options in a range of streams from Finance to Supply Chain to Buying, they are not limited to looking for graduates interested in purely in a retail or wholesale environment rather they compete against other established graduate employers in the accounting, FMCG and retail sector.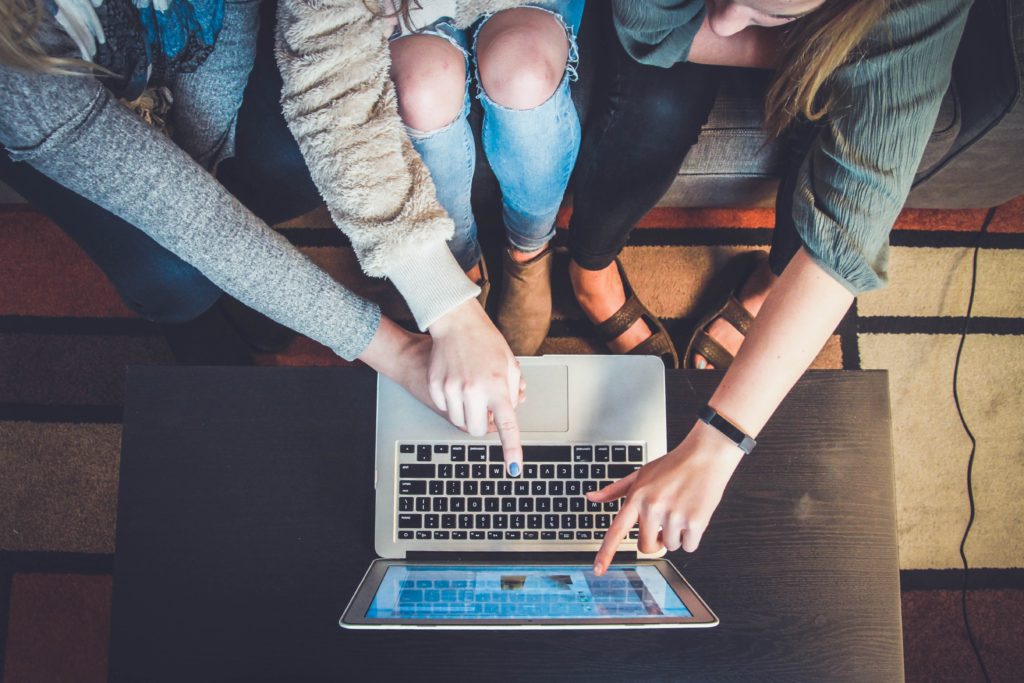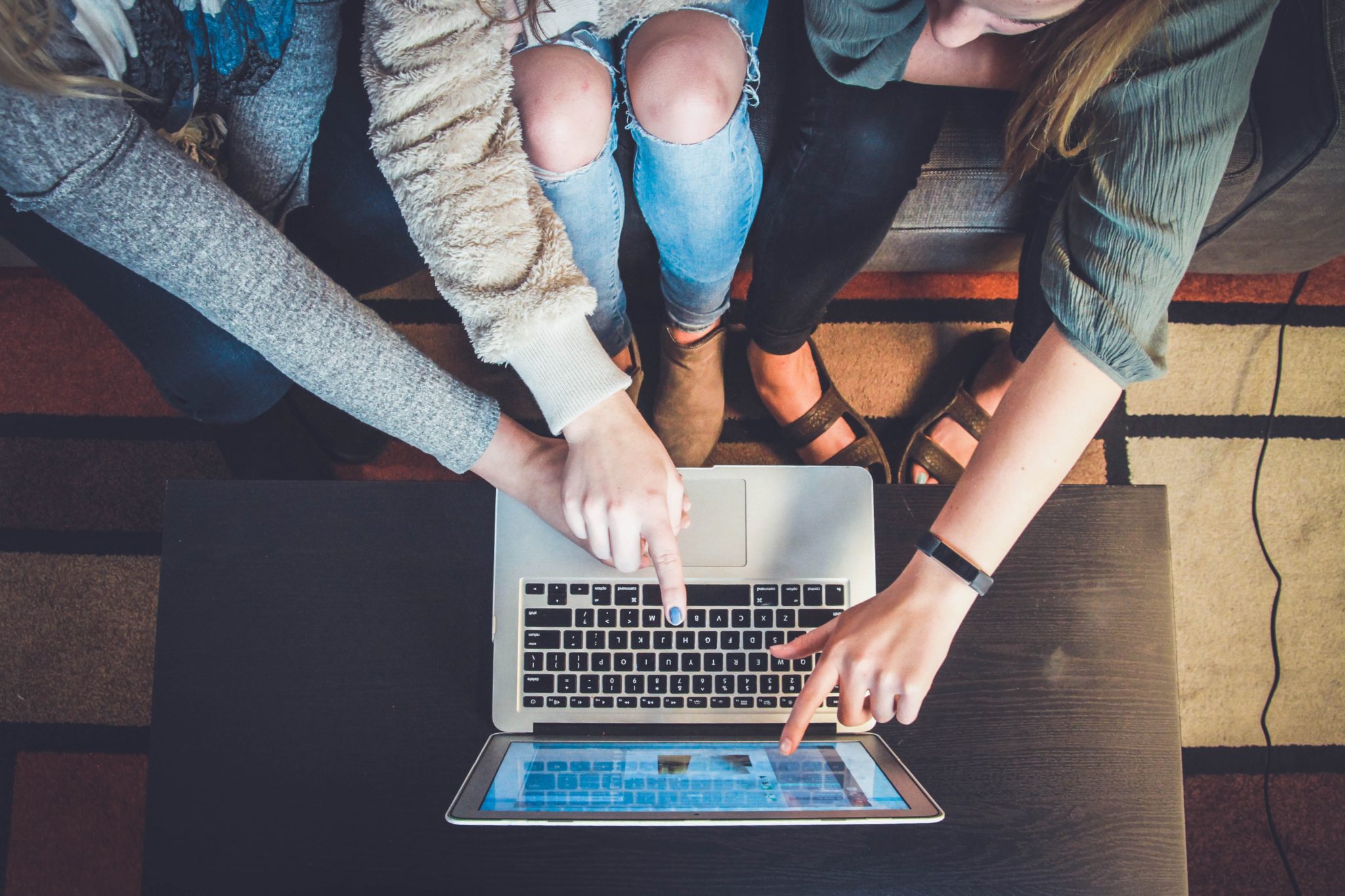 Up against well-established, well-recognised and heavily resourced graduate offerings, Musgrave required a programme that would attract the top graduates available and would deliver real value for both sides.
For Musgrave, the value came by accelerating the graduates' development and reducing future turnover. A key part of this strategy was to assess graduates against key competencies identified in high performance talent in Musgrave and for fit against the company's values. In other words, rather than simply selecting the 20 'best' graduates out there, they selected the 20 best graduates for Musgraves.
'The Musgrave graduate programme is, for me, very personalised to both the graduate and the business unit they work in' said Siobhain Scanlon, Early Careers Manager at Musgrave and lead for the graduate programme. 'We don't just look at a graduate's grades and education, we look at how they would work with others, how the interests they have outside could be harnessed in their day-to-day working lives and how their ambitions sit within Musgrave. Musgrave is a fast-paced and tough environment; our graduates have to rise to that challenge.'
Developing Leaders for Now and the Future
Carried out over two years, the Musgrave graduate programme is focused on both developing practical skills and the graduates themselves as professionals.
The delivery is flexible based on the needs of the individual participants. As graduates will rotate within the function, and potentially across different business units, this agility in delivery is essential – a graduates' needs at the beginning of a programme will typically be very different than what they need when it ends.
'The graduate programme has two main themes' said Siobhain 'the first is about developing those practical and professional skills they need to thrive in a work environment. The second stream is about developing them as people, as team members and as future leaders in Musgraves. The overarching narrative is shifting their mindset from being graduates to leaders; not an easy step to make.'
Modules on the programme include general professional skills development such as Presentation Skills, Communicating Effectively, Decision-Making and Problem Solving, Sales & Marketing, Project Management and Change Management, amongst others. Tailored modules such as Transitioning to the World of Retail and Retail Leadership wrap these skills to the environment in which Musgrave operates.
This is capped off with a business project which the graduates undertake in the final few months of the Programme. The graduates are assigned a business question to research which is aligned to the Musgrave strategic objectives. The graduates are mentored by senior managers in the business and also avail of group coaching within the IMI.
They present their findings and recommendations to the CEO and Executive team of Musgrave at the Graduate Summit held in summer. The Graduate Summit brings together all graduate cohorts, senior management teams from across the business and graduate managers for an opportunity to recognise the work completed by graduates in the business and provide insights to managers and graduates alike on the early career experience in Musgrave.
'This generation of graduates is just as worried about being ready for the future economy as any other' said Julie Ryan, Head of IMI Customised Solutions. 'Our programme directors designed programmes that give them both the skills they need to be impactful in their work today, but also the mindset they need whenever the landscape shifts.'
Results and Business Impacts
The Musgrave Graduate experience is one of a personalised journey of professional development to leadership excellence, all under the umbrella of the retail and wholesale sector. This personalised journey is extremely difficult to achieve, but the results speak for themselves.
'We have focused on attracting and retaining high potential individuals. This requires a flexible approach at times and recognising the area of the business where these graduates can really grow and thrive. Musgrave has had evolving graduate career paths for over 25 years and with this development programme, it has allowed us to really focus in how we can develop and retain this early career talent and also build a platform where high potential individuals can return if they do decide to explore other career areas' said Siobhain. 'Graduates typically join our Progamme straight from higher education and may look to get the travel bug out of their system in the early stages of their careers. Over the past few years, we have had former programme participants return to us after completing their travels and we see this as a real stamp of approval for the experience they get with us.'
The business impacts of the programme have resulted in a significant investment from Musgrave leadership over the next 2-3 years which, in an industry under constant profit margin pressure, is a testament to the impact the graduates have made.
The programme has also been nationally recognised – a real achievement in the competitive graduate space. In 2018 Ross Kerrigan, a participant on the programme, won the gradireland 'Graduate of the Year' award. The programme was also shortlisted in the Best Training & Development Programme – Business/General Programmes, Graduate Employer of the Year and Best Internship Programme <50 intake category. The programme also won the Best Talent Development Initiative at the 2018 IITD National Training Awards (Irish Institute of Training & Development).
At the recent 2019 gradireland awards, Musgraves won the Graduate Employer of the Year, Best Training and Development Programme for Business/Management Programmes and silver for Best Graduate Recruitment Website.
Former graduates from the Programme have progressed to senior roles in the business up to and including Director level. This includes Financial Controllers, Head of Trading Strategy & Planning, Head of Business Change, Retail Marketing Manager, Operations Manager and Own Brand Operations Manager.
'When you take a step back and look at how graduates are contributing to our business and the commercial awareness that they develop over the course of the programme, you realise the real impact it has had and will have' said Siobhain. 'We have created a pipeline of future leaders for Musgraves – this is something to be proud of.'
For more information on IMI's Graduate Programmes,
click here
and we'll be in touch.
Related Programmes
If you're interested in programmes for development, you may be interested in these IMI programmes.