Thursday, 23rd September 2021
The premier thought-leadership event for senior business in Ireland, IMI's National Management Conference will focus on how CEOs and leaders can develop strategic resilience in the face of constant change, capitalise on digital transformation and create a human-centric, dynamic organisational model.
This year's theme is Predict, Prepare, Propel.

Predict
the future actions and behaviours that will define leadership

Prepare
for ambitious and cutting-edge digital transformation

Propel
yourself and your organisation into a redefined world of possibilities
Agenda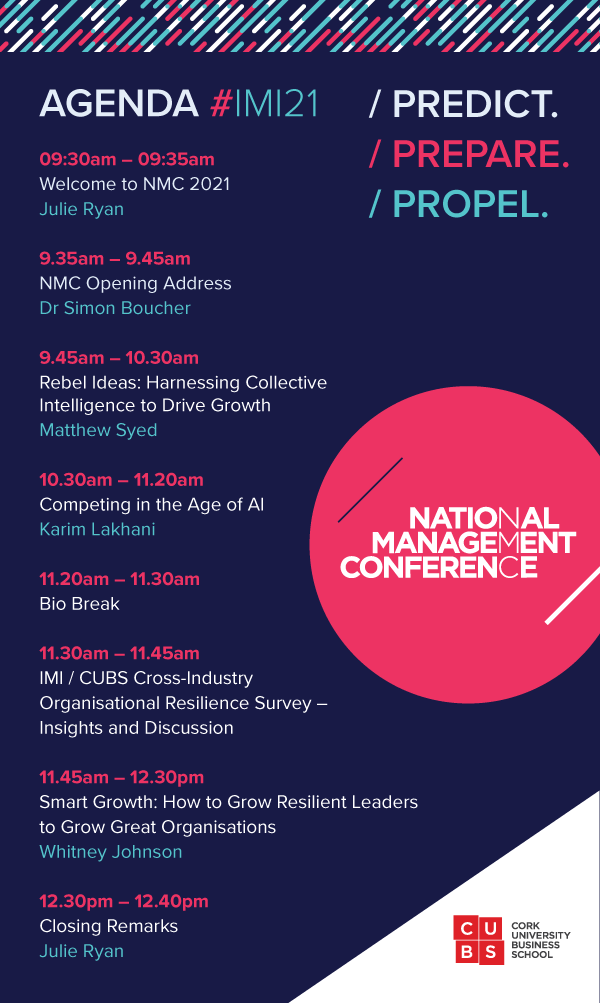 2021 Speakers
Master of Ceremonies - Julie Ryan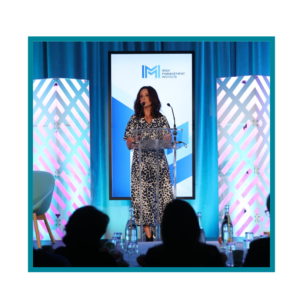 Julie heads IMI's Customised & Sectoral Executive Programmes which she founded in 2002. This portfolio has been globally ranked by the Financial Times since 2008.
Her team of Leadership Development specialists and IMI's Design team together work with hundreds of organisations to drive business performance through talent development.
Under her leadership, IMI is the premier provider of sectoral programmes supported by public and private funding spanning FDI, Financial Services, Technology, Tourism & Hospitality and Construction & Engineering.
Julie is an executive coach and mentor to aspiring leaders. She is also judge for IITD's National Training Awards and she is a Board member for two non-profit organisations.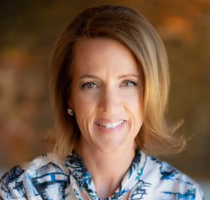 Smart Growth: How to Grow Resilient Leaders to Grow Great Organisations
The best managers know that building a high-performing team in any climate is achieved by supporting the individual's ability to leverage disruption, embrace failure, emphasise their strengths, as well as developing the skills they'll need to be even more valuable tomorrow. Leaders must continuously grow to bring out the best in their people. Great companies and resilient cultures start with the individual.
Whitney Johnson is the CEO of human capital consultancy WLJ Advisors. One of the 50 leading business thinkers in the world (#14) as named by Thinkers50, Whitney is an expert at helping high-growth organisations develop high-growth individuals.
Whitney works with high growth venture-backed start-ups and Fortune 100 companies across a variety of sectors including consumer goods, technology, higher education and financial services. An innovation and disruption theorist, she is a frequent contributor to Harvard Business Review and MIT Sloan Management Review, and author of the bestselling books Build an A-Team and Disrupt Yourself.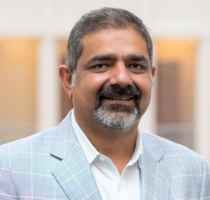 Competing in the Age of AI
Data, analytics and AI-driven processes are transforming the nature of organisations. We have entered a new era in which AI is challenging the very concept of how a company is put together as AI-centric organisations continue to redefine how value is created, captured, shared and delivered. 
Karim Lakhani is the Charles E. Wilson Professor of Business Administration and the Dorothy and Michael Hintze Fellow at the Harvard Business School. He specialises in technology management, innovation, digital transformation and artificial intelligence (AI).
He has generated rigorous research in partnership with organisations like NASA, Harvard Medical School, The Broad Institute, TopCoder, The Linux Foundation and various private organisations and has published over 150 peer-reviewed papers.
He is the co-author of Competing in the Age of AI, a book published by the Harvard Business Review Press and his research has been featured in such publications as BusinessWeek, The Economist, Fast Company, Inc., MarketWatch, The New York Times and The Wall Street Journal.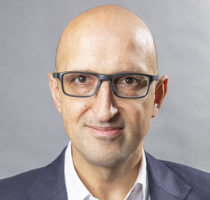 Rebel Ideas: Harnessing Collective Intelligence to Drive Growth
Unlocking the power of 'cognitive diversity' – the ability to think differently about the world around us – is critical for leaders in a changing world. It is the pathway to harnessing our unique perspectives, pooling our collective intelligence and tackling the greatest challenges in business.
Matthew Syed is an author and highly acclaimed speaker in the field of high performance. He has written six best-selling books on the subject of mindset and high performance, including Bounce and Black Box Thinking, and has worked with many leading organisations to build a mindset of continuous improvement.
Matthew's work explores a thought-provoking approach to high performance in the context of a complex and fast-changing world. By understanding the intimate connection between mindset and high performance, he believes organisations can unlock untapped potential in individuals and teams, driving innovation and agility to secure a future-proofed environment.