Related Articles
Innovation 4 Growth Winners Announced at Clontarf Castle
IMI Globally Ranked for Both Open and Customised Executive Education
IMI To Host Exclusive Event with Rob Goffee & Gareth Jones
30% Club Sponsorship offered by IMI
IMI Moves Up Prestigious FT Ranking
IMI celebrates its first graduation ceremony of 2019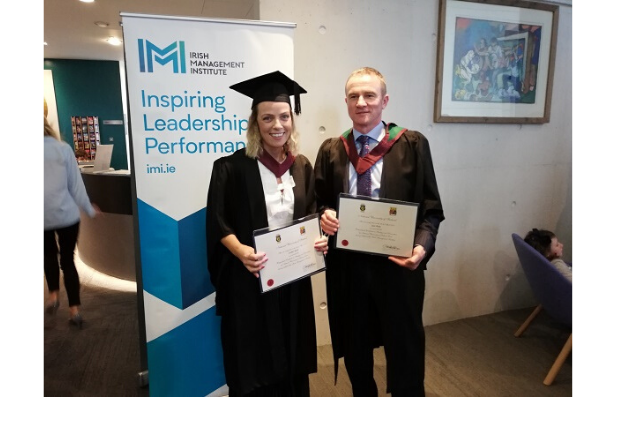 .IMI today celebrated the first graduation ceremony of the year, with some of Ireland's most dynamic and cutting-edge companies represented.

Every seat was filled in the IMI's Conference Centre's with family and friends, with the graduates representing companies as diverse as IBM, Sodexo, Google, Molex Ireland, Indeed, Ervia, Siemens, JFC Manufacturing, Central Bank of Ireland and many more.
'You all represent achievements in a range of studies and also represent an eclectic mix of companies' said Dr. Simon Boucher, Chief Executive of the Irish Management Institute. 'But, although there is a huge mix in the room, we all face common challenges. We're all operating in extraordinary times. It's exciting, it's risky, it's uncertain, and it's a demanding time. For taking this step, you really are extraordinary leaders in extraordinary times – it's IMI's pleasure to help equip you for the future.'
Graduate qualifications ranged from IMI Diploma in Business Finance, Executive Coaching, Leadership, Management, Regulatory Management, Strategy and Innovation, Organisational Behaviour and Organisational Development and Transformation.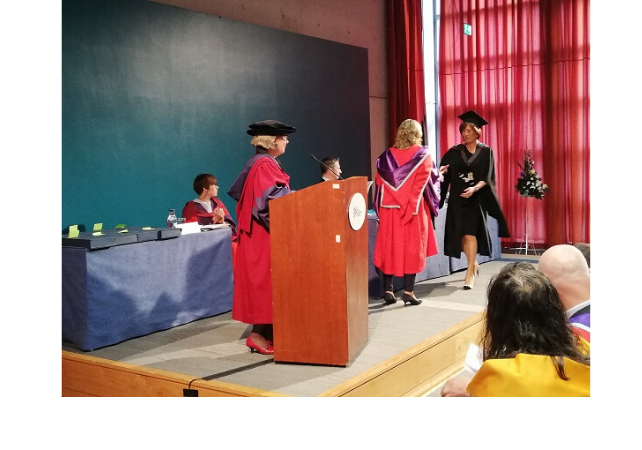 The ceremony also saw a number of graduates achieving an MBS in Business Practice, having completed three IMI Diploma as well as a Reflective Integrated Assignment (RIA).
'I am a huge advocate of reflection' said Mary Hogan, former IMI Registrar, commenting on the work done by graduates for the RIA. 'It helps you take a step back from the madness in the world today, take a breath and take all the aspects of your learning into your next big decision.'
Prof. Ursula Kilkelly, Head, College of Business and Law, University College Cork (UCC), also addressed the graduates, saying 'This is an exciting time for you to be emerging, not only as graduates of IMI, but also UCC – we hope you'll enjoy the benefits of that network. But this is very much your day, and for your family and friends and the back of the room. It's hugely important in these uncertain times to recognise that you have chosen to step forward and ensure you are skilled and equipped for the work ahead.'
For information on IMI programmes, click here.