Virtual Leadership
Lead, adapt and thrive in the remote and hybrid workplace.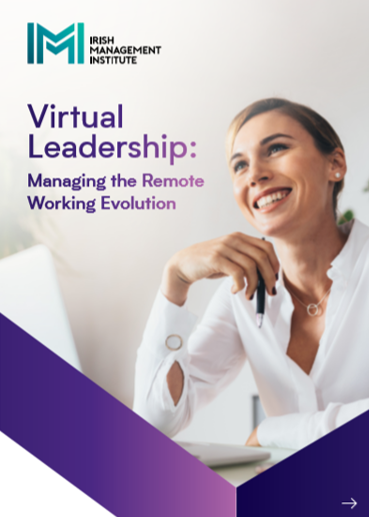 View the Brochure
In Brief
Programme Date:
Duration:
Seniority:
Non-member fee:
Member fee:
Managing the Remote Working Evolution.
Managing teams virtually has its own unique set of challenges, and leaders who can identify and resolve these are the ones who will succeed in this evolving business landscape.
This Programme is for you if:
You want to use best practice virtual leadership techniques to help keep your team engaged and productive.
You will:
Examine the key considerations in remote communication, and learn how to create communication norms and embrace asynchronous communication.
Learn how culture can affect remote working. Looking at individual areas such as trust, the role of psychological contract, engagement and communicating culture in the virtual environment.
Learn the skills around managing performance virtually, understanding individual differences and hiring and onboarding remotely.
What to Expect:
This 3-day programme will be delivered on 3 consecutive days, online in IMI's virtual learning environment.
Programme dates: 17, 18, 19 May 2021
IMI faculty and coaches engage their virtual classrooms in various live, dynamic interactions including:
Live facilitated workshops and webinars.
An interactive learning experience supplemented with digital tools.
Learning and networking through breakout rooms with your peers.
Contact us
For more information or to receive a call from our team, get in touch today.