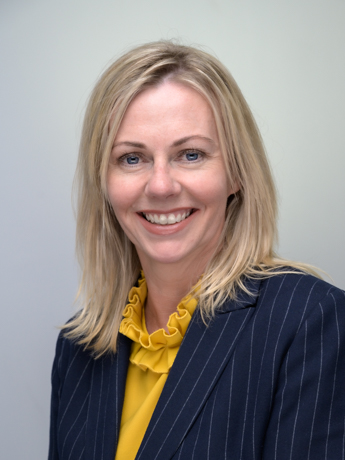 Bronagh Moore
Director of Operations & Business Transformation
Bronagh Moore is the Director of Operations & Organisational Transformation. She joined IMI in 2007 and has held various positions over the past 13 years, including Campus Director, Head of Programme Unit & Facilities and Interim Sales Manager.
In her current role as Director of Operations & Organisational Transformation she leads teams in the areas of IT, CRM, GDPR, Facilities, Customer Experience and Transformation. She is also responsible for campus revenue streams and the delivery of campus services including those managed by IMI partners.
Bronagh previously held the positions of Resource Development Manager and Training Team Leader in IBM. During her time there, IBM took the strategic decision to consolidate all sales call centres across Europe into a new custom-built facility in Dublin. Bronagh was part of the team that scoped and developed the plans for the new training centre.
She also led the team responsible for the setup, implementation and administration of the IBM Global Sales School as well as the implementation of the new IBM Certification Programme for support staff.
Bronagh is a mentor with the 30% Club promoting gender balance from board to all levels in companies. She is a volunteer with the Bull Island Action Group and takes part in monthly beach cleans. She is also a director on the board of TL &TG Owners management company.