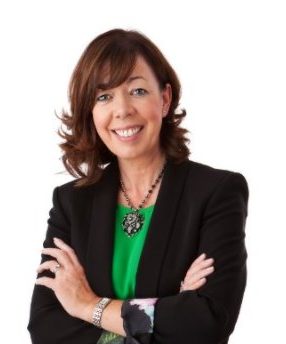 Siobhan McAleer
Director of Client Services SBU
Siobhan has been Commercial Director at the Irish Management Institute since August 2013, where she leads  an 18 person strong commercial team responsible for the main revenue streams of Graduate Studies, Short Programmes, Tailored Solutions, Membership, Strategic Partners and the Campus.
She also continues to manage her previous role of Head of Strategic Partnerships, developing and managing relationships with organisations such as Enterprise Ireland and Skillnet Ireland, and leads IMI's international development.
As Head of Strategic Partnerships, she recruited and led a panel of Business Advisor Coaches on the Enterprise Ireland, Leadership 4 Growth Programme, partnering with IMD in Switzerland and on the Accelerated Growth Engagement for Enterprise Ireland HPSU clients (High Potential Start Ups), partnering with Judge School of Business, Cambridge University.
Her industry experience spans international sales and marketing roles in the luxury goods business, capital equipment and the food industry across such markets as the UK, USA, Asia and Europe. Prior to joining the IMI she spent 8 years with Glanbia plc, where she opened a sales & marketing office in France serving the European market for the ingredients business. She worked with Tyrone Crystal developing the US market from San Francisco and with Valpar Industrial developing the Australasian market.
She is an accredited coach with Ashridge Business School (EMCC approved) and works with individual managers on their leadership & management challenges.  She is accredited in a range of psychometrics, such as MBTI and DISC and is Qualified to use Occupational Ability & Personality Assessments- verified Levels A&B to EFPA Standards.
She is a judge on the Deloitte Best Managed Companies Awards, the International Coaching Federation Awards and is also a Council member of the 30% Club in Ireland, promoting gender balance from board to all levels in companies.
Currently she works with Enterprise Ireland on the Innovation 4 Growth Programme, partnering with MIT in Cambridge, Massachusetts. Previously, she was a faculty specialist at IMI, as Programme Director for the Diploma in Marketing Strategy and Digital Marketing and a range of SME growth programmes.
Siobhan is married with 2 boys, aged 16 and 14 and spends her weekends and Summers supporting their various sporting endeavours in cricket and hockey. She enjoys walking , swimming, pilates and travel.