Why choose this programme?
As a leader looking to take your organisation
to new heights, a wide-ranging and transformational
developmental experience is needed
Our flagship MSc in Management Practice programme gives you the opportunity to forge a new path for you and your organisation, adopting new ways of seeing, thinking and acting to drive through a strategic change initiative.

Perspective
Look at your organisation from a new perspective and create a clear pathway for change.

Change
Drive a specific change initiative, analysing its progress with peer and expert support.

Leadership
Greatly develop your personal leadership skills.
In Brief
Next start date - Dublin:
Location – Dublin:
On-site:
Programme fee:
Phases:
Duration: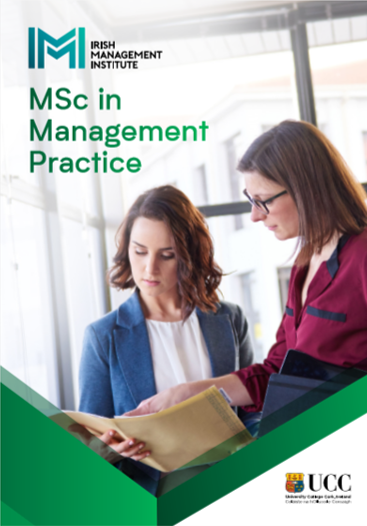 Download the Brochure
Facilitated Workshops: On-Site & Virtual | Dublin
Orientation:  7 October 2021
Two programme days:
11 & 12 November 2021,
09 & 10 December 2021,
13 & 14 January 2022,
10 & 11 February 2022,
10 & 11 March 2022,
07 & 08 April 2022,
12 & 13 May 2022,
09 & 10 June 2022,
08 & 09 September 2022,
06 & 07 October 2022
Year 2 dates TBC
Success stories
For Gareth Healy, Group Sales Director at the Healy Group, the MSc in Management Practice brought him on a personal journey as a leader and supported him opening up new revenue streams.
Key takeaways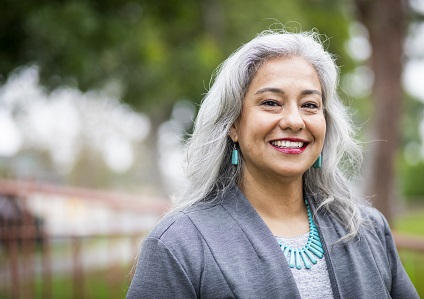 Leadership Capabilities
Define a new standard of leadership for yourself. Develop your personal abilities as a leader, leading with authenticity, influence and verve.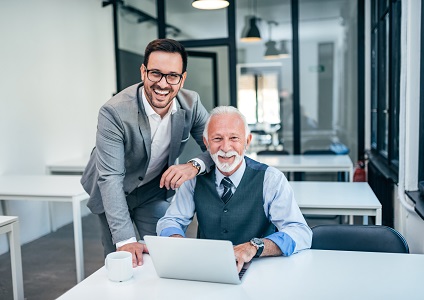 Strategic Change
Drive through a concrete change initiative. Become an internal change consultant for your organisation, ready to be a guiding hand for major strategic projects.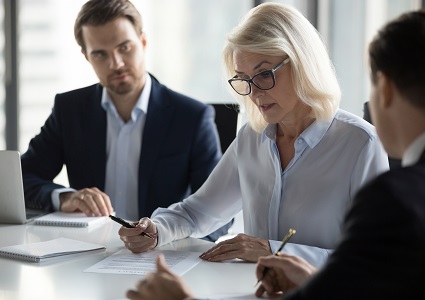 A New Lens
Look at what your organisation is, and what it could be. Critically evaluate your current business model and map the challenges in evolving it.
Programme themes
Managing Change
Put managing and driving through strategic change into your own context and examine what makes a successful, and unsuccessful, change strategy.
Develop transition strategies and learn how to foster a culture of disruption to drive organisational change.
Strategy to a Purpose
Carry out an environmental analysis on your organisation, assessing your organisation's competencies and capabilities.
Critically evaluate your current business model and how to address your key business challenges in innovative ways.
Bridge the gap between analysis and strategy implementation.
The Organisation and You
Influence, inspire and motivate your organisation through developing a greater understanding of what it is, and what it is capable of.
Examine organisational development processes from diagnosis to delivery.
Explore psychological principles, techniques and approaches that will have an immediate practical impact for your organisation.
More Themes
Strategic IT
Marketing
Personal Skills
Finance
The Global Economy
Research Methods
Academic Writing Skills
Regulatory Economics
Environmentally Sustainable and Green Strategies
What our graduates say
I would recommend the MSc in Management Practice to any senior leader without hesitation. I grew personally and professionally, and am glad to say the business did likewise.

Dr Robert Ryan

Medmark
Related Programmes
If you're interested in the MSc in Management Practice, you may also be interested in our 'Executive Suite' series of programmes for senior leaders.