Why choose this programme?
Do you want to find the facts behind the figures?
IMI's Professional Diploma in Business Finance will allow you to understand, interpret and contribute to your organisation's financial planning and strategy.
You will work with experienced finance specialists and business practitioners to develop knowledge and competence in key areas of finance.

Analyse
Discover tools to analyse and understand financial accounts.

Understand
Develop a new financial vocabulary to contribute more towards practical day-to-day activity of your business.

Apply
Complete a company project that will comprehensively analyse a financial issue.
In Brief
Next start date:
Location:
Duration:
Modules:
Seniority:
Non-member fee:
Member fee:
SME fee: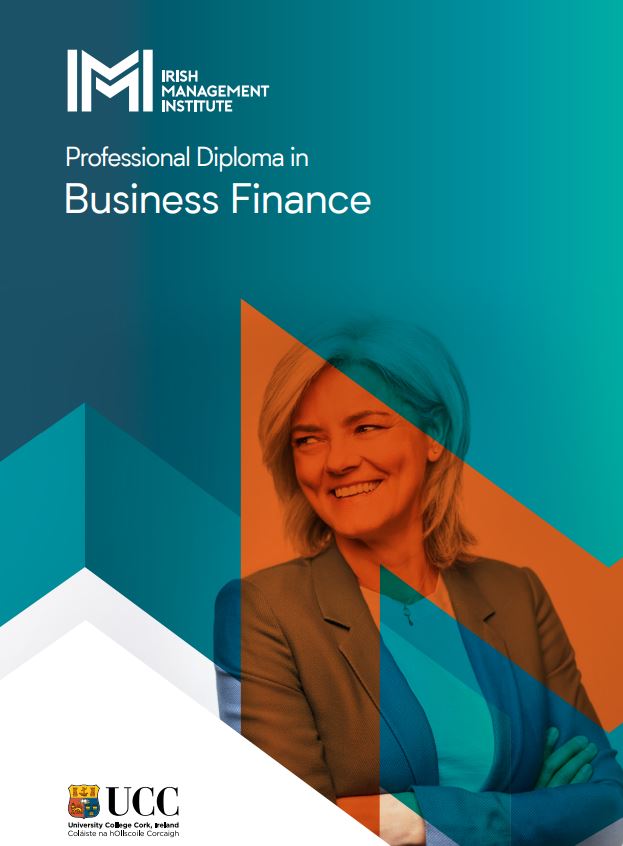 Download the Brochure
Facilitated Workshop
This Spring 2022, Facilitated Workshops will be de a blended format. Some classes will be via the IMI Virtual Learning Environment (VLE) to your desktop, and some classes will be onsite at the IMI campus in Dublin.
Dates are as follows:
28, 29 & 30 March 2022 – In person
25, 26 & 27 April 2022 – Virtual
23, 24 & 25 May 2022 – In person
27, 28 & 29 June 2022 – Virtual
26, 27 & 28 September 2022 – Virtual
24, 25 & 26 October 2022 – In person
21 & 22 November 2022 – In person
Programmes themes
Financial analysis and evaluating corporate performance
Understand your organisation's key financial statements: income statements, balance sheets, and cash flow statements.
Critically examine financial statements and learn how to assess company performance analysis.
Accounts management
Learn what drives costs and about the different costing systems that are appropriate to organisations of varying operational complexity.
Enhance your ability to make costing and management decisions, including recommendations for restructuring.
Use costing to determine whether your organisation should produce a product or service internally, or buy it in from an external source.
Budgeting and business planning
Understand the key strategic and financial elements of a good business plan and deploy them in practice.
Appreciate the similarities and differences of budgets and business plans.
Investment appraisal
Explore how to assess investment proposals.
Enhance your ability to deliver greater shareholder value and divisional financial performance through investment decisions that boost shareholder value.
Learn how to optimise the management of working capital.
Capital markets and valuation
Learn how to apply financial practices such as discounted cash flow and the capital asset pricing model to value any company.
Apply the factors that drive corporate valuation to better boost the value of your own organisation.
Business finance capstone
Communicate your financial knowledge and acumen through enhanced report writing and verbal skills.
Explore research methodologies to best assess financial performance in a variety of contexts.
Key takeaways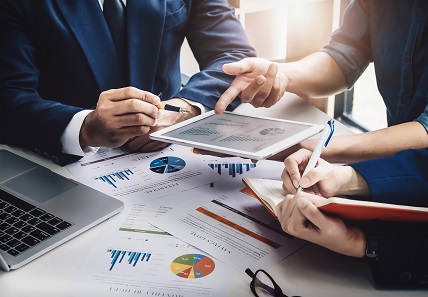 Financial Vocabulary
Develop a financial vocabulary and deal comfortably with finance questions as they arise on the job.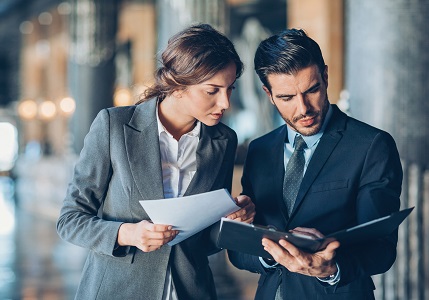 Strategic Conversations
Talk at the highest levels. Understand all major financial topics as they relate to the practical day-to-day activity of your business.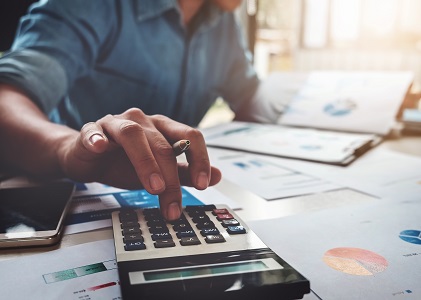 Decision Making
Analyse, understand and leverage value out of financial accounts. Project budgets, analyse capital expenditure decisions and critically examine corporate finance transactions.
What our graduates say
The Professional Diploma in Business Finance was extremely comprehensive and has greatly increased my knowledge of finance. I would highly recommend it to any business people from a non-finance background.


Peter Lagan

Director, Lagan Investments Ltd
Related Programmes
If you're interested in the Professional Diploma in Business Finance, you may also be interested in our other diploma in our 'Management Capabilities' suite.