Why choose this programme?
The Professional Diploma in Digital Business programme is designed for those who want to become digital leaders in their organisation.
You will discover how to develop your organisation's digital technology capabilities, enhance your customers' experience and drive agility and efficiency through digital operational excellence.

Discovery
Examine the business opportunities and challenges of digital technology.

Maximise Value
Discover how to maximise the business value of social networks.

Strategy
Create data-driven digital sales and marketing campaigns.
In Brief
Next start date - Dublin:
Location – Dublin:
Duration:
On-site:
Facilitated Workshops:
Seniority:
Non-member fee:
Member fee: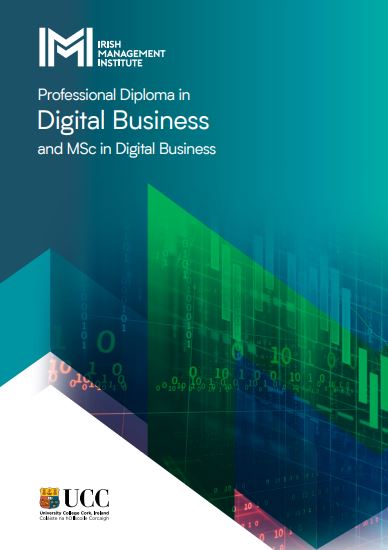 Download the Brochure
Facilitated Workshops | On-site - Dublin
Facilitated Workshop 1: 06, 07, 08 May 2020
Facilitated Workshop 2: 03, 04, 05 Jun 2020
Facilitated Workshop 3: 01, 02, 03 Jul 2020
Facilitated Workshop 4: 09, 10, 11 Sep 2020
Facilitated Workshop 5: 07, 08, 09 Oct 2020
Facilitated Workshop 6: 11, 12, 13 Nov 2020
Facilitated Workshop 6:
Key takeaways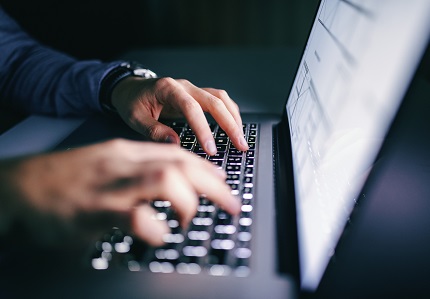 Innovative Leadership
Lead from the front. Develop the ability to design and implement processes for the creation and commercialisation of digital innovation.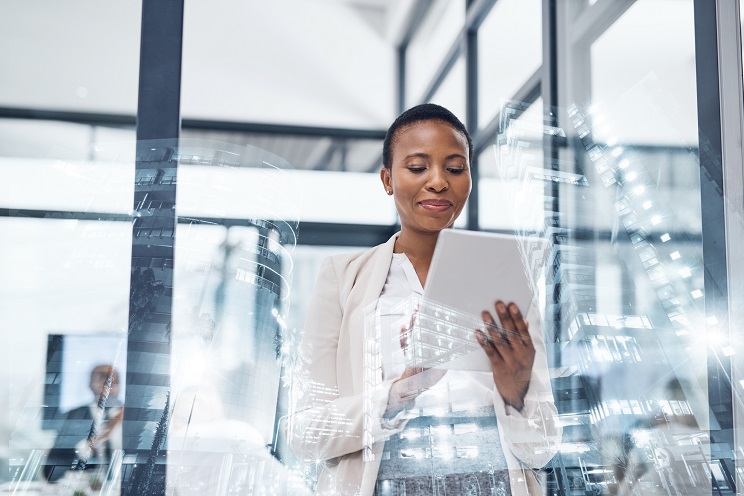 Create Value
Maximise the business value of social networks and media. Create data driven digital sales and marketing campaigns and critically analyse the results.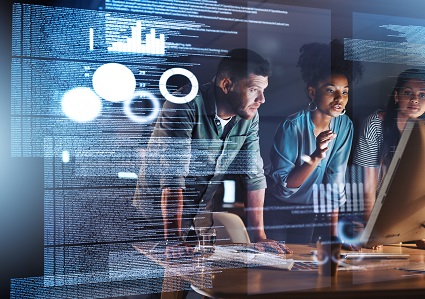 Future Strategy
Equip yourself with the tools you need to assess your organisation's multi-channel strategy, identify areas of improvement, maximise customer experience and build and maintain trust in a digital environment.
Programmes themes
The mobile, social and collaborative web
Explore technological, social, legal and economic characteristics of established and emerging web and mobile technological trends, such as social media, social networking and collaboration platforms.
Examine value drivers, commercial opportunities and business cases for exploiting these trends/phenomena.
Critique challenges, best practices and critical factors for successful exploitation of these trends/phenomena.
Digital product development and commercialisation
Focus on agile digital product development and on using innovative user-centred design processes to move from idea to invoice.
Gain an appreciation of innovation, emerging business models and trends in a digital world increasingly witnessing the confluence of social, local and mobile forces.
Become familiar with the agile manifesto and the impact that an agile mind-set can have on organisational thinking.
Digital sales, customer experience management and trust
Gain insight on how the elements of an omni-channel sales strategy can bring customers to you.
Develop social media KPIs to maximise business return on investment and social media.
Develop an omni-channel customer experience management strategy.
Critique how social media monitoring and data analysis can be used to improve sales and product development activities.
Design a cyber security framework.
Appreciate how to create trust in online environments.
Related Programmes
If you're interested in the Professional Diploma in Digital Business, you may also be interested in our other diploma in our 'Strategic Thinking' suite.