Why choose this programme?
Do you want to create a high-performing organisation to which people want to belong?
The Professional Diploma in Organisational Behaviour will allow you to create an organisation where people are motivated, engaged and committed to succeed.

Motivate
Increase your knowledge of the core psychological traits that motivate people and how you can leverage it.

Influence
Develop skills to influence, manage and improve individual and group decision-making.

Change
Understand, communicate and lead change that matches the strategy of the organisation.
In Brief
Next start date :
Location:
Duration:
Facilitated Workshops:
Seniority:
Non-member fee:
Member fee:
SME fee: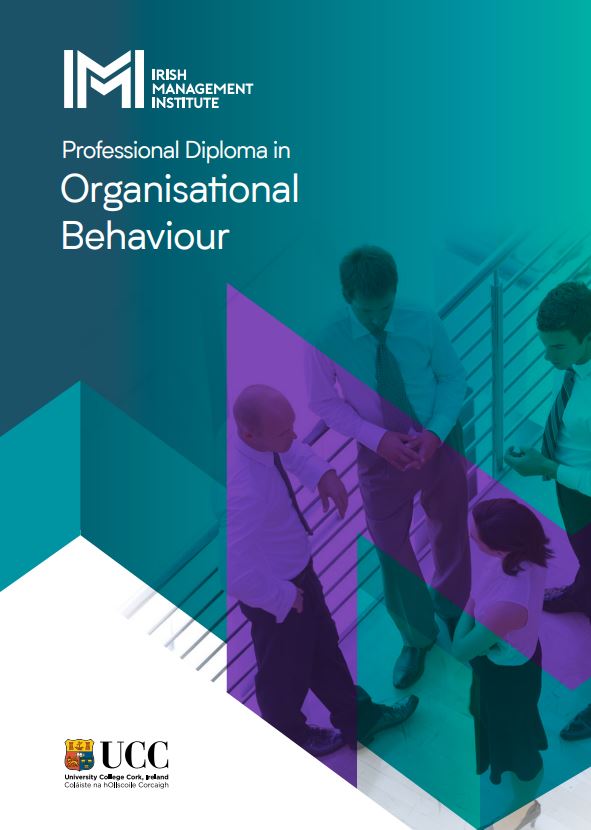 Download the Brochure
Facilitated Workshops | Virtual
Facilitated Workshops 1: 10, 11 & 12 May 2021
Facilitated Workshops 2: 28, 29 & 30 June 2021
Facilitated Workshops 3: 23, 24 & 25 August 2021
Facilitated Workshops 4: 04, 05 & 06 October 2021
Facilitated Workshops 5: 08, 09 & 10 November 2021
Facilitated Workshops 6: 06, 07 & 08 December 2021
Facilitated Workshops will be delivered virtually this Spring 2021 via the IMI Virtual Learning Environment (VLE) to your desktop. We will continue to monitor government guidelines and when restrictions allow, we will revert to a blended format of delivery.
Programmes themes
Fundamentals of negotiation
Enhance your negotiation abilities, from team negotiations to multi-party and intercultural negotiations.
Gain insights into alternative dispute resolution rights, power and interests.
Become familiar with integrative and distributive bargaining techniques, as well as ethical and cultural factors.
Self-awareness
Analyse and understand the implications of individual psychometric profiles.
Learn about team profiles and behavioural profiles at work.
Take part in an Executive Information System (EIS) simulation: computer-based change management simulation.
Motivation and engagement
Explore the science behind behavioural and cognitive psychology and motivation.
Devise strategies and define best practices for driving high performance on an individual, team and organisational level.
Influencing and persuasion
Discover the fundamentals of influence and persuasion.
Learn about the psychology of assertion and scarcity, and navigate the politics within an organisations with greater authority.
Managerial decision-making
Improve your decision-making abilities.
Mitigate against and then leverage the influence of motivation and emotion on decision-making.
Psychology of Organisational Development
Examine organisational development processes and their application from diagnosis to delivery.
Understand the nature of resistance and working with the politics of organisations.
Explore foundational organisational development models and apply to your own context.
Key takeaways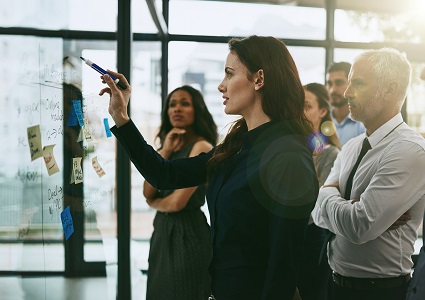 Inspire People
Create an organisation that inspires its people. Learn to motivate and lead your team more effectively and become more skillful at understanding why others behave the way they do.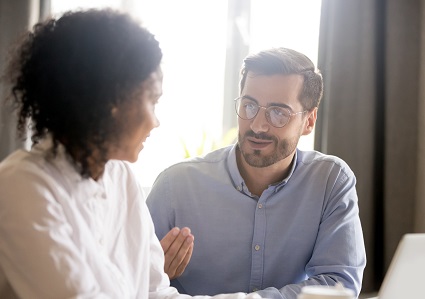 Influence Stakeholders
Influence and lead diverse stakeholders. Develop a framework for understanding how to effectively influence others.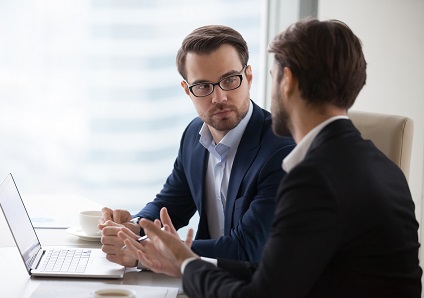 Strategy Execution
Execute strategies across boundaries. Know how to understand, communicate and lead organisational change and match the strategy of the organisation to the design.
What our graduates say
Completing the programme in Organisational Behaviour was personally groundbreaking. This programme is relevant, topical and something I would recommend all business leaders obtain to increase their knowledge and proficiency in understanding and utilising the core psychological traits to drive the organisation forward.


Joe Sherlock

National Corporate Sales Manager, Laya Healthcare
Related Programmes
If you're interested in the Professional Diploma in Organisational Behaviour, you may also be interested in our other diploma in our 'Leadership and Change' suite.