Why choose this programme?
Today's technological advancements will fundamentally shape how organisations operate in the future. It pays to pay attention.
You'll learn how to harness emerging tech trends to benefit the bottom-line of your organisation with the Professional Diploma in Tech Leadership.

Opportunities
Assess strategic technological opportunities to steal a march on your competitors.

Value
Create business value by leveraging emerging trends.

Impact
Design a transformational technological project for your organisation.
In Brief
Next start date - Dublin:
Location – Dublin:
Duration:
On-site:
Facilitated Workshops:
Seniority:
Non-member fee:
Member fee:
SME fee: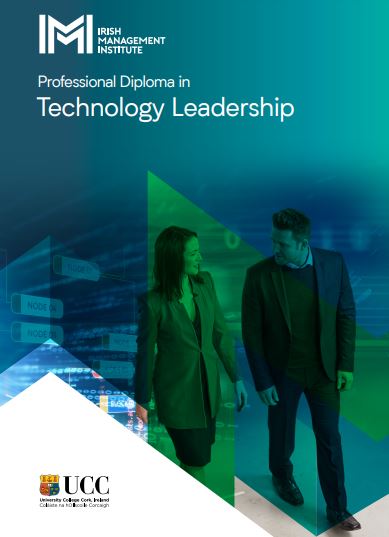 Download the Brochure
Facilitated Workshops | On-site - Dublin
Facilitated Workshop 1: 20, 21, 22 May 2020
Facilitated Workshop 2: 17, 18, 19 Jun 2020
Facilitated Workshop 3: 02, 03, 04 Sep 2020
Facilitated Workshop 4: 30, 01, 02 Oct 2020
Facilitated Workshop 5: 04, 05, 06 Nov 2020
Programmes themes
Strategy processes
Discover the role of diversification and integration of technology strategy at a corporate level.
Using a technology focus, explore the role of strategic management in improving organisational performance
Strategy frameworks
Assess methods of analysing, crafting and implementing strategy.
Assess the value-generating capability of an organisation's resources.
Understand corporate governance, ethics, reputation and responsibility from a strategic technology perspective.
Innovation management
Explore the role of technology in hardwiring collaboration in organisations, and its consequences in terms of culture and behaviour.
Understand the technology innovation life cycle and the five generations of innovation management
Business model innovation
Understand value creation, value propositions and current/new business models.
Use and assess models of innovation in different organisational contexts.
Technology trends
Understand the background of information technologies and their key attributes that align them with successful business opportunities.
Examine the impact of Web 2.0 on your organisation and the wider marketplace.
Technology opportunities
Explore and evaluate the suitability of traditional and non-traditional methods of investment analysis to information technology.
Develop a comprehensive Business Opportunity Blueprint that utilises strategic processes, business models and technology opportunities to create an applicable business strategy for your chosen organisation.
Key takeaways

Create Value
Create and capture business value by leveraging established and emerging technological trends for you and your organisation.
Technology Leader
Lead from the front in your organisation. Develop your ability and skills to exploit the capabilities of technology to create customer value and drive revenue.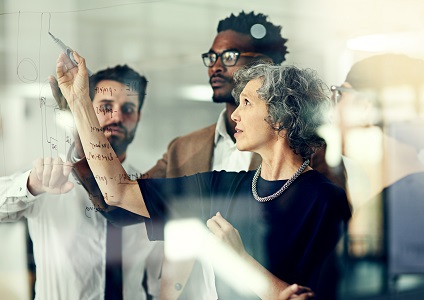 Blueprint for Change
Develop a Business Opportunity Blueprint to design a transformational technological project for your organisation.
What our graduates say
Thanks to the Professional Diploma in Technology Leadership I now have the dual ability to devise technical solutions which address deeper and less evident business problems and I can pitch to our business leaders so that they perceive the true business value.


Mattia Maggioli

Senior Solution Manager, Product & Cloud experience IT Trend Micro European Operations Centre
Related Programmes
If you're interested in the Professional Diploma in Technology Leadership, you may also be interested in our other diploma in our 'Strategic Thinking' suite.