Related Articles
IMI retains its position in the Financial Times global rankings
Future of Financial Services Leadership Programme Launched in IMI
IMI/Rugby Players Ireland Scholarship Winners Announced
IMI/30% Club Scholarship Winners for 2020 Announced
IDA Ireland and IMI continue to set standard with strategic development programme for Irish FDI sector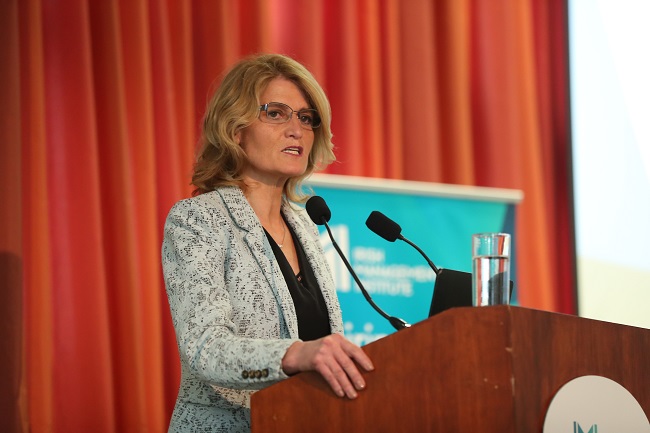 Following successful runs over the last two years, IMI, in association with IDA Ireland, will shortly launch its third Leading with Strategic Intent programme. The programme had moved online in 2020 and will now follow a blended format, with teams coming together at the in-person launch event to address the critical challenges facing multinationals, and to create a network of supportive and connected FDI leaders.
Through working closely with senior teams in FDI multinationals, IDA Ireland and the IMI have identified the need for organisations to become more strategic in terms of their influence, impact and added value, the need to be better positioned within the global organisation as a whole, and the need to balance day-to-day operations with a more innovative and entrepreneurial mindset. The disruption and uncertainty experienced as a result of the pandemic have amplified these needs, challenging leadership teams to adapt rapidly to the current environment and to forge a pathway into the future.
Participating organisations in the programme over the past two years have come from a wide variety of sectors – including Technology, Bio-Pharma, Engineering, International Financial Services and Business Services – and regions around the country. Since the inception of the programme in 2019, these organisations have built on their successes, creating a framework for future inward investment and sustainable growth and a positive knock-on effect for the economy.
Executive Director of IDA Ireland, Mary Buckley, said: "IDA Ireland is pleased to continue its support of IMI's Leading with Strategic Intent programme. Global challenges and unprecedented disruption have accelerated the pace of change and evolution of many organisations. The Leading with Strategic Intent programme offers participants the time and space to reflect on strategies adopted during that period and empower them to identify and define new business opportunities for future success."
Dr Simon Boucher, CEO of IMI, said: "As we recover from the economic and social shock caused by the coronavirus pandemic, Irish business leaders must continue to reinvent and reimagine what is possible to compete on a national and international level. Despite the many challenges posed by the pandemic, Ireland showed significant economic resilience in 2020, outperforming almost all other advanced economies. With FDI investment remaining reasonably strong, it is vital to create a sustainable pipeline of strong leadership teams in Ireland to manage the short-term recovery and the long-term strategies of resilience, strengthening and growing."
Grant support for this programme may be available from IDA Ireland. The next Leading with Strategic Intent programme will begin in early October.