In Brief
Programme Date:
Duration:
Facilitated Workshops:
Seniority:
Fee:
Facilitated Workshops
This Autumn, all of our Professional Diplomas will be delivered in-person at the IMI Campus to facilitate the best learning experience for participants. We will facilitate a hybrid delivery option should you require it.
Dates are as follows:
25, 26, 27 October 2023
22, 23, 24 November 2023
10, 11, 12 January 2024
14, 15, 16 February 2024
20, 21, 22 March 2024
24, 25, 26 April 2024
Entry Requirements
A candidate's eligibility for each Professional Diploma or the Professional Master of Business Studies will be determined by a combination of their academic qualifications and/or relevant professional experience.
A primary degree from a recognised third- level institution (NFQ level 8), with a minimum classification of Second Class Honours, will typically be required with five years relevant work experience, at least 3 of which must be at managerial level, however, prior workplace learning will be recognised where applicants do not meet the academic requirement.
This experience may come from a general business or organisational background, or experience working at a management level or in the area specifically related to the Professional Diploma. The candidate may be interviewed by the Programme Director. The IMI Office of the Registrar will oversee all applications, and the final decision on any application shall remain with the IMI Registrar. All applicants whose first language is not English will be required to show evidence of the successful completion of an IELTS or TOEFL test or equivalent as specified within the application form. The English language requirement when using IELTS is a score of 6.5 with a minimum of 6.0 in each individual section or equivalent.
Why choose this programme?
The Professional Diploma in Executive Coaching combines the most effective coaching techniques with a thorough grounding in modern organisational realities.
Motivate, inspire and engage your teams to improve performance and make it sustainable in the long-term.

Mindset
Practice and master a range of coaching skills.

Impacts
Discover how to transfer coaching methodologies to the workplace.

Insights
Undergo a journey of personal and professional development.
Programme Director
Fabio Grassi

Fabio has over 17,000 hours of training design and delivery, and over 1500 hours in executive coaching. An IBM Global Sales School Graduate and the recipient of the 2001 IBM Winning Team Award, Fabio worked in IBM for 9 years in a variety of roles including Skill & Education Consultant for the organisation, advising executive and management teams across Europe. Fabio's major interests are in Behavioural Science, Emotional Intelligence, Talent Development and Motivation, Coaching and Facilitation. Before coming to Ireland, Fabio was a Lieutenant of the Italian Army commanding and training a Specialist Unit of Artillery.
Programmes themes
The nature and purpose of executive coaching
Discover the power of organisational and personal coaching techniques to drive performance.
Explore different coaching styles to match your own abilities and personality with the needs of the individual.
Learn how to motivate, inspire and engage individuals at the highest levels.
Emotional intelligence to coach executives and leaders
Assess the core elements of emotional intelligence, and how it can be assessed in others using the latest tools.
Use emotional intelligence insights to improve leadership performance and personal effectiveness.
Organisational performance through coaching
Enhance organisational effectiveness through the impact of team coaching.
Develop awareness, self-monitoring and observation skills.
Learn how to give impactful feedback to senior business leaders.
The coaching practitioner
Develop your own personal self-awareness, self-monitoring and mindfulness and apply the techniques to others.
Find out how to match coaches with individuals to maximise effectiveness.
Understanding personalities and building rapport with the coachee
Use instruments and assessment tools to develop a deep understanding of the human psyche and personality.
Apply those techniques to build rapport with the coachee.
The executive coaching relationship
Reimagine what coaching can do through a disruptive experience.
Use mental visualisations to create a commitment to change.
Learn how to define boundaries, manage dependencies, establish trust and confidentiality.
Key takeaways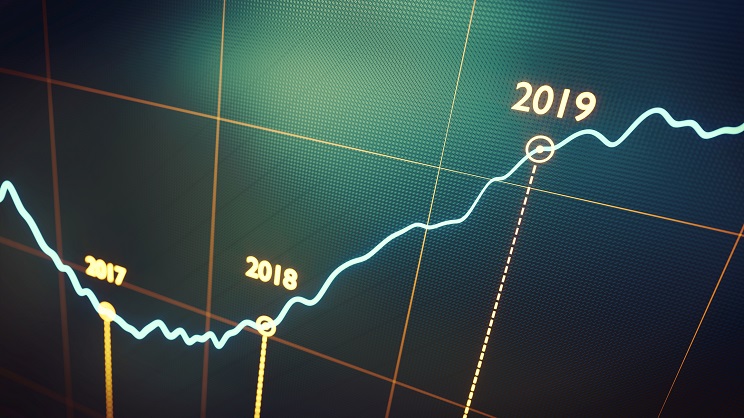 Organisational Culture
Map relevant coaching models onto individual and company-wide challenges and embed a coaching culture within your organisation.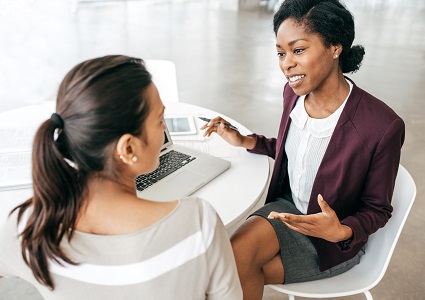 Accreditation and Recognition
Accredited by EMCC and pursuing ICF accreditation, this program ensures professional recognition and credibility, opening doors to global opportunities in the coaching field.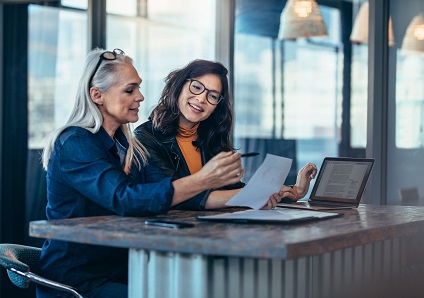 Practical Capabilities
You'll be equipped with practical capabilities, empowering you to effectively guide individuals, navigate challenging situations, and drive meaningful change within your organisation.
What our graduates say
Completing the Executive Coaching Programme in the IMI has given me a terrific insight into the dynamics of different working environments and what it takes to really understand and develop the talent working across the business industry.

Alice O'Sullivan

Senior Producer, RTE
Related Programmes
If you're interested in the Professional Diploma in Executive Coaching, you may also be interested in the other diplomas in our suite.