In Brief
Next start date:
Location:
IMI Virtual Learning Environment
Who is it for:
ICT Professionals who are technology experts and who are now required to develop leadership skills
Workshops:
Duration:
Unsubsidised Fee:
it@Cork member subsidised fee:
€2,400 (€2,000 for second/subsequent candidates)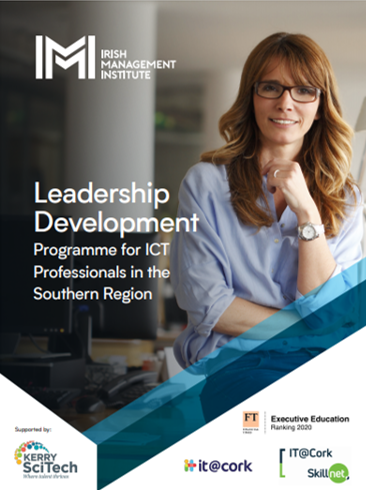 Download the Brochure
Why choose this programme?
The Leadership Development Programme for ICT Professionals in the Southern Region will develop participants' mindset to become true leaders in a tech space.
By advancing their leadership style, fusing it to an ability to manage strategic agendas with the best talent, participants will be able to lead their organisation into the future.

Self Awareness
Develop clear and deep self-awareness and navigate according to an ethical and values-driven compass.

Inspire and Influence
Build a vision for your organisation and create a narrative that inspires
others to follow.

Strategic Insight
Translate strategy into action with clear and strategically aligned decision making around technology, people, innovation and change.
Key takeaways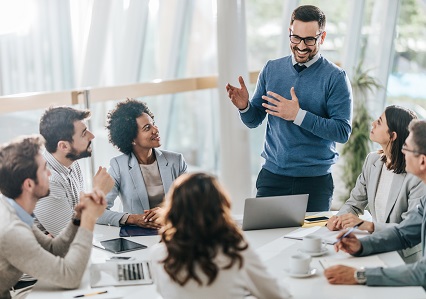 Leadership
Position and understand your role as leader in the broader context of business value.

Take ownership with confidence of your leadership responsibilities and create followership among your team and reports.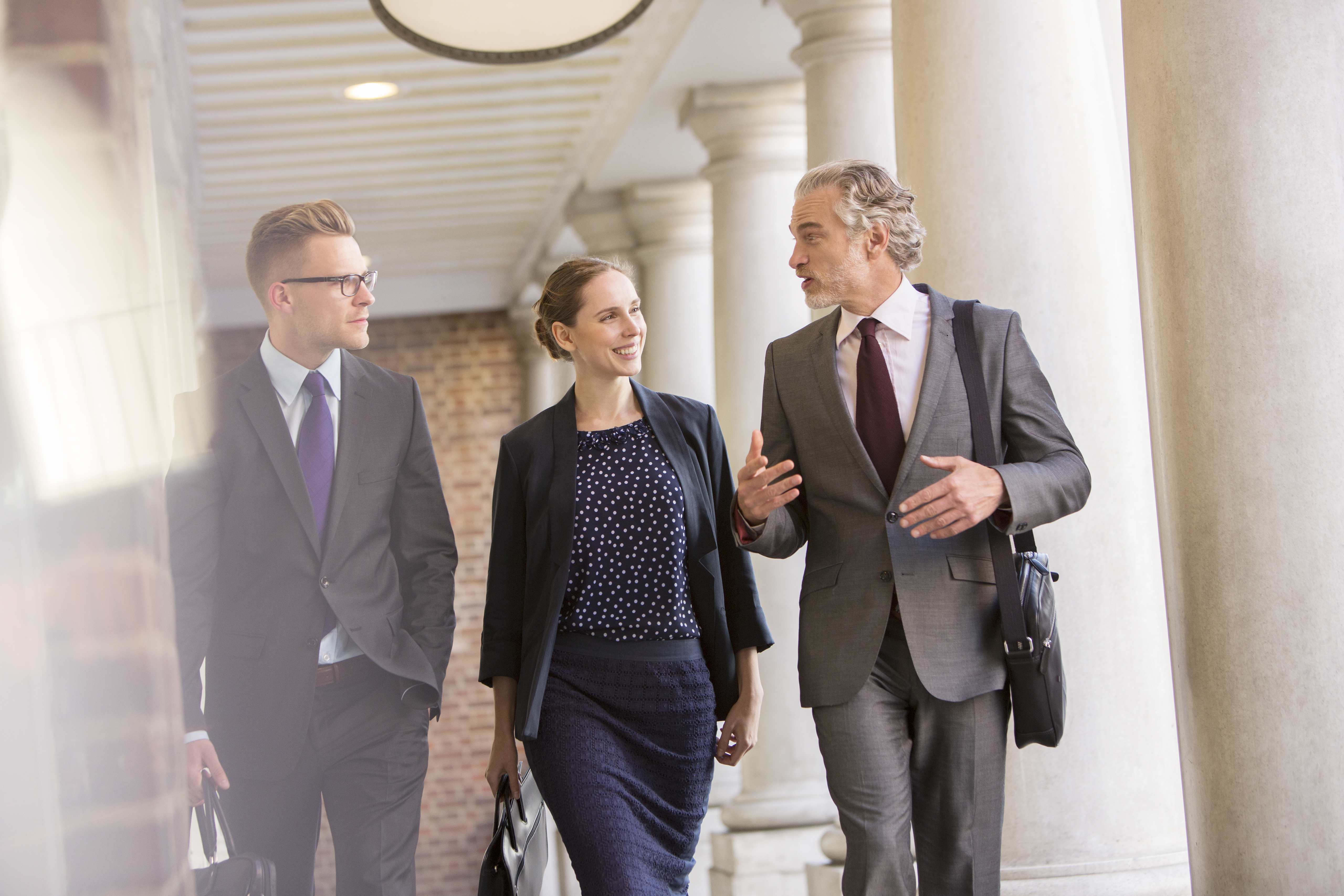 Strategic Thinking
Translate strategy into meaningful action and movement through clear and strategically aligned decision making around technology, people, innovation and change.

Learn how to balance operational thinking and action with strategic decision making.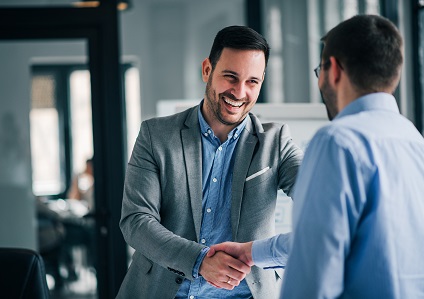 Talent and Networks
Identify vital talent and capabilities, and plan how to attract, develop and retain these in the competitive environment of technology.

Build networks across the organisation, the ecosystem of technology and wider industry.
Programmes themes
Workshop 1: Role of the tech leader
An exploration of what leadership means in this environment with insights on current best practice and research and discussion
on common challenges faced by the cohort and how these can be addressed.
In uncertain environments, such as we are in, leaders with purpose will be the catalysts within their  organisation for driving lasting change. This module will also include discussion around the 'point of change', and how leaders can successfully navigate through this point to become both a tech visionary and a business leader.
Workshop 2: Leading people and teams
A. Focus on 'you'
Concentrating on your ability to create a strong executive presence, become adept at strategic decision making and  learning how to truly master a performance mindset.
By understanding how to influence and impact stakeholders, you will be able to lead your organisation with vision and purpose through the challenges ahead – creating a longlasting legacy for others to follow.
B. Focus on 'your team and org'
An exploration of emerging insights on the future of work, work design, leadership and motivation at work drawing on organisational development, behavioural science and neuroscience, followed by discussion on role modelling, followership, team leadership and talent and performance management in a technology environment.
Workshop 3: Strategic Execution and Change
Maximising your strategy
Understanding the different elements within your working environment which feed into translation of vision into strategy and direction.  Building a culture that understands the vision and goals of the organisation and ensuring alignment between all business units with all barriers removed.
Workshop 4: Stakeholder Management with Simulation exercise
Being able to influence and persuade your stakeholders is key to your success as a leader. The ability to navigate ambiguity will depend on their trust in you, the leader. Effective understanding of these stakeholders, along  with their triggers and expectations will all be factors in your success.
Programme Partners
Leadership Development Programme for ICT Professionals in the Southern Region has been developed in association with it@Cork and it@Cork Skillnet to address challenges specific to the tech industry and in response to the Project Ireland 2040 for the Southern Region report.
Related Programmes
IMI run a number of sector-specific programmes, aimed at bringing industry together on a consortium basis to share challenges and solutions under expert guidance.