In Brief
Programme Date:
Duration:
Facilitated workshops:
Seniority:
Fee:
Facilitated Workshops
Facilitated Workshops will be in-person at the IMI Campus to facilitate the best learning experience for participants. We will facilitate a hybrid delivery option should you require it.
The Autumn 2023 programme dates are as follows:
08, 09 & 10 November 2023
06, 07 & 08 December 2023
17, 18 & 19 January 2024
12, 13 & 14 February 2024
13, 14 & 15 March 2024
10, 11 & 12 April 2024
Entry Requirements
A candidate's eligibility for each Professional Diploma or the Professional Master of Business Studies will be determined by a combination of their academic qualifications and/or relevant professional experience.
A primary degree from a recognised third- level institution (NFQ level 8), with a minimum classification of Second Class Honours, will typically be required with five years relevant work experience, at least 3 of which must be at managerial level, however, prior workplace learning will be recognised where applicants do not meet the academic requirement.
This experience may come from a general business or organisational background, or experience working at a management level or in the area specifically related to the Professional Diploma. The candidate may be interviewed by the Programme Director. The IMI Office of the Registrar will oversee all applications, and the final decision on any application shall remain with the IMI Registrar. All applicants whose first language is not English will be required to show evidence of the successful completion of an IELTS or TOEFL test or equivalent as specified within the application form. The English language requirement when using IELTS is a score of 6.5 with a minimum of 6.0 in each individual section or equivalent.
Why choose this programme?
The Professional Diploma in Leadership immerses participants in a learning environment alongside peers, sharing common challenges and learning from each other's experiences.
You'll gain practical tools for effective leadership, as you delve into topics like motivation, teamwork, creating psychological safety, and engagement.

Peer Networking
Along with learning from world-class faculty, we'll harness the collective wisdom of the peer group to bring  real-world experience to life and help you reflect on your own experiences.

Collaborative
Learn from peers in different industries, who face similar challenges and opportunities to your own.

Transformational
Understand yourself and the impact your leadership has on others, and what you can do to work towards better outcomes.
Programme Director
Philip Matthews

Phillip supports leaders to identify the leader they want to be, achieve clarity on the personal change required, to lead with authenticity and in a way that engages hearts and minds. A former Ireland rugby captain, Phillip spent 20 years in industry between pharmaceuticals and consulting where he held roles in Sales, Marketing, HR and General Management.
Programmes themes
The meaning of leadership
Understand how to lead effectively in different environments, take ownership of your personal leadership development and set out key objectives for you and your organisation.
Leadership ethics and social responsibility
Examine how to create shared values in an organisation, create your own framework for ethical decision-making and explore ethical corporate governance and culture.
Discover your own leadership psychology, learn how to better motivate individuals and teams, and strengthen your ability to attract and leverage followers.
The psychology of leadership
Conduct a personal psychometric and 360 analysis.
Explore the psychology of motivation and the leadership/follower relationship.
Examine the lessons from sports psychology and leadership.
Leadership in action
Put your leadership skills into action through an outdoor experience at Killary Adventure Centre.
Leading teams in a global economy
Explore how to lead local and global teams.
Learn how to navigate and leverage cultural differences and devise strategies for improving multicultural teamwork.
Leading change
Explore how to lead local and global teams.
Learn how to navigate and leverage cultural differences and devise strategies for improving multicultural teamwork.
Key takeaways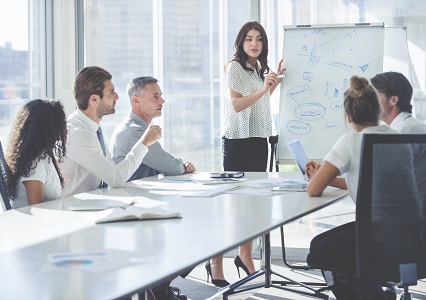 Leadership Capabilities
Become a more impactful leader, through your understanding of teamwork, motivation, and by peer learning from other leaders at your level.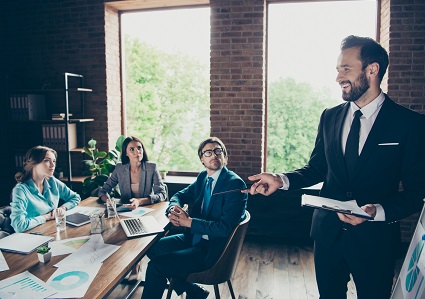 Self-Reflection
Examine your own leadership practices, and understand the impact they have on yourself and on others.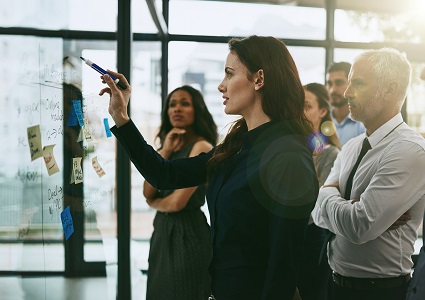 Leading Change
Become a catalyst for change within your organisation, by getting a practical overview of how change management works.
What our graduates say
This programme will bring you to the depths of personal self-discovery in a challenging way. An innovative and powerfully self-reflective programme that will change how you lead others and principally yourself.


Pat Ryan

Process Excellence Manager, Glanbia Ireland
Related Programmes
If you are interested in the Professional Diploma in Leadership, you may also like the other programmes in our suite.