In Brief
Programme Date:
Duration:
Facilitated Workshops:
Seniority:
Fee:
Facilitated Workshops
This Autumn, all of our Professional Diplomas will be delivered in-person at the IMI Campus to facilitate the best learning experience for participants. We will facilitate a hybrid delivery option should you require it.
This Autumn, dates are as follows:
31 October, 01 & 02 November 2023
28, 29 & 30 November 2023
24, 25 & 26 January 2024
21, 22 & 23 February 2024
19, 20 & 21 March 2024
16, 17 & 18 April 2024
Entry Requirements
A candidate's eligibility for each Professional Diploma or the Professional Master of Business Studies will be determined by a combination of their academic qualifications and/or relevant professional experience.
A primary degree from a recognised third- level institution (NFQ level 8), with a minimum classification of Second Class Honours, will typically be required with five years relevant work experience, at least 3 of which must be at managerial level, however, prior workplace learning will be recognised where applicants do not meet the academic requirement.
This experience may come from a general business or organisational background, or experience working at a management level or in the area specifically related to the Professional Diploma. The candidate may be interviewed by the Programme Director. The IMI Office of the Registrar will oversee all applications, and the final decision on any application shall remain with the IMI Registrar. All applicants whose first language is not English will be required to show evidence of the successful completion of an IELTS or TOEFL test or equivalent as specified within the application form. The English language requirement when using IELTS is a score of 6.5 with a minimum of 6.0 in each individual section or equivalent.
Why choose this programme?
An organisation led by digitally competent leaders is better positioned to harness emerging technologies and strategies, giving it a competitive edge in the market.
In the digital economy, leadership is even more pivotal with new business models, ever-changing customer expectations, and new sources of competition. It requires a culture of innovation, continuous learning, adaptability, and a shift in organisational mindset.
This programme ensures your are conversant with digital trends and their implications and are well-versed in the language of the digital economy to communicate and get buy-in on your organisation's strategy.
You will be equipped to make informed, strategic decisions and drive future growth, relevancy, and competitive advantage. As a leader you will manage resistance and the resulting complexities in team dynamics, customer expectations, and processes brought about by digital transformation.
The IMI professional diploma in digital leadership is designed to be a holistic program, equipping leaders with both the hard and soft skills, they need to be effective in the digital age. After completing this program, business leaders should feel confident in guiding their organisations through digital transformation, leveraging digital technologies for growth, and fostering a culture of continuous learning and innovation.

Innovation
Drive the cultural and organisational shifts needed to achieve technology led innovation.

Digital Strategy
Develop, implement and evaluate effective digital strategies for your organisation.

Change Management
Develop skills in navigating organisational change, overcoming resistance, and driving adoption of digital solutions. 
Programme Director
Tony Moroney

Tony is a digital transformation consultant, a member of the Associate Faculty at the IMI and a co-founder of the Digital Transformation Lab @UCC. He is a highly experienced international advisor on digital in respect of strategy, business model innovation and transformation. Tony has an MBA from UCD, a Banking MBA from Bangor University and is a Chartered Fellow of both the Institute of Directors and the Chartered Institute of Marketing. He is a regular commentator on all things digital.
Programmes themes
Digital leadership and strategy
Gain a deeper understanding of how digital leadership and strategy differ from traditional approaches.
Assess digital models and frameworks and research techniques that will give you a new lens to formulate organisational strategies.
Critically evaluate the digital strategies and leadership practices of their own and other organisations.
Apply digital leadership and strategy tools and techniques to your own organisation's unique challenges.
Be able to clearly articulate your digital strategy to stakeholders at all levels – including the boardroom.
Digital disruption and transformation
Identify the latest digital trends, technologies, platforms, and business models driving the need for digital transformation of your organisation, appraising likely threats and opportunities.
Develop the mindset and tactics needed for you and your organisation to be agile in an era of disruption.
Apply digital disruption and transformation tools to your organisation's challenges.
Produce a business case for the further investment and adoption of digital technologies in your own organisation.
Digital innovation
Challenge and disrupt your own thinking and develop new mindsets and behaviours required for an effective digital transformation.
Assess and deploy models of innovation that you can use to rewire your organisation's processes, structures, and capabilities.
Apply design thinking to investigating and implementing change in your own or other organisations.
Bridge the gap between strategy and execution, bringing new innovations into the core of how your organisation works.
Digital transformation project
Conduct a Digital Transformation project that utilises strategic processes, business models and technology opportunities to create an applicable business strategy for your organisation.
Key takeaways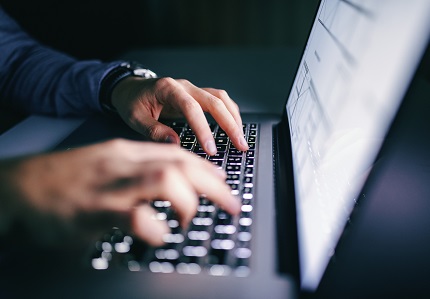 Digital Mindset
Enhance your capabilities to think strategically about leveraging digital opportunities and addressing challenges in the digital landscape.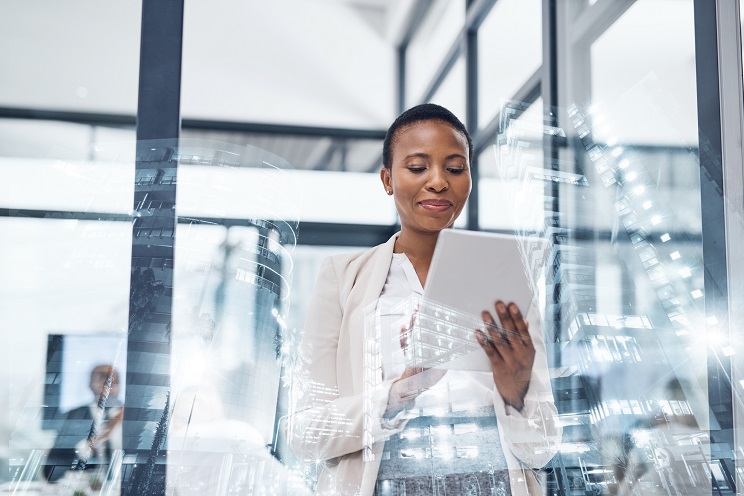 Transformation Planning
Gain practical insights and develop a comprehensive plan for digital transformation planning within your organisation. Learn to collaborate effectively across business functions and make meaningful impacts.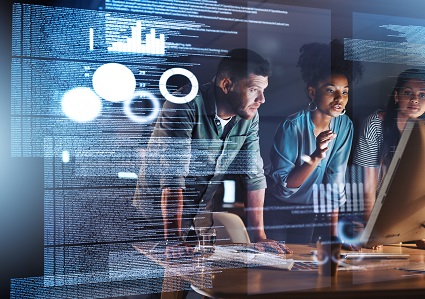 Innovation
Explore the human side of digital transformation and learn about psychological safety and creating an environment where innovation can thrive.
Related Programmes
If you're interested in the Professional Diploma in Digital Leadership, you may also be interested in the other diploma programmes in the suite.
Micro-Credential Pathway
You can take the first step towards the Professional Diploma in Digital Leadership through our new micro-credential programme, Driving Digital Innovation, which will award you 5 ECTS and provide you with a bite-sized and flexible pathway to achieving a world-class qualification.

When you embark on the micro-credential journey, you take control of your own development as you update your knowledge in a flexible and customisable way.