Real-Time, Immersive, Virtual Delivery
Connect from wherever you are, engage with faculty and network with your peers just as you would in the IMI classroom.
Our flagship Masters, Professional Diplomas, Executive Series programmes for senior leaders and high-impact short programmes, will equip you to build the future that tomorrow demands.
Handshakes can wait, leaders can't.

Expert-Led
Live facilitator-led sessions with dedicated support.

Experiential
Immersive and interactive with live group work, breakout rooms & discussion.

Engaging
Online content & activities accessed via a dedicated learning platform.
What is IMI-Live?
IMI-Live is IMI's Virtual Learning Environment. IMI-Live offers a range of

programmes for executives, delivered in real-time.  Our virtual experiences are designed according to the same transformational, learner-centred philosophy that underpins our classroom experience.  We have articulated this philosophy in our High Impact Transformation (HIT) model of learning. 
IMI faculty and coaches engage their virtual classrooms in various live, dynamic interactions including:
Live facilitated workshops and webinars.
An interactive learning experience supplemented with digital tools.
Learning and networking through breakout rooms with your peers.
Our clients on their virtual IMI experience…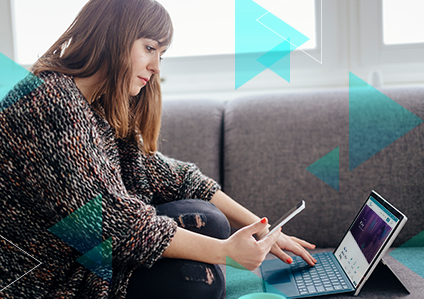 Really impressive
"The virtual experience is really impressive. The breakout room is a fantastic feature."

"Exceptionally well organised and structured zoom sessions - well done."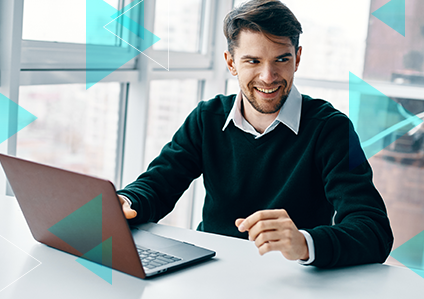 Seamlessly Reassuring
"The course coordination itself and the staff's knowledge of Zoom and Moodle was really welcome and reassuring when technology is not exactly my comfort zone."

"Seamless use of technology."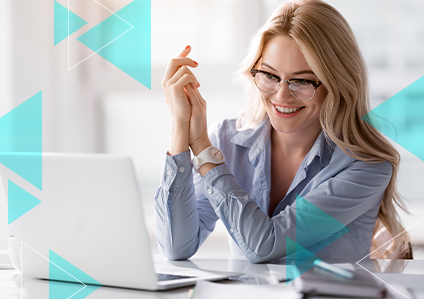 Engaging
"Engagement and energy, breakout rooms worked really well, and the mural was great to use as a virtual flipchart."

"Great exercise! The simulation platform was very good!"


A Selection of our Programmes are now Available to Book Online. Ready to get started?
Buy now

Need some Guidance? SCHEDULE A CALL WITH A PROGRAMME ADVISOR WHO CAN TALK THROUGH YOUR NEEDS AND GOALS.
See Spring 2021 Schedule
High Impact Transformation (HIT) model of learning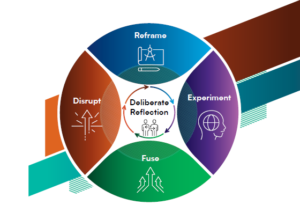 IMI's High Impact Transformation philosophy is central to all programmes- even virtual! HIT framework equips leaders to perform in an increasingly volatile, uncertain, ambiguous and complex business environment.
Disrupt: Interrupts current thought processes to develop a flexible mindset which is responsive & adaptable to fluid and uncertain environments.
Reframe: Stimulates new thinking and strategies facilitating the re-imagining and navigation of complex challenges, fostering the ability to pivot with agility in a high-speed environment.
Experiment: The use of simulations, tailored case studies and customised scenarios provides the platform for testing and fine-tuning newly-acquired and emerging approaches.
Fuse: Consolidation of the skills which are key to ensuring execution alignment across the organisation.
Deliberate Reflection: Cultivates the habits that embed a practice of enquiry into cause and
effect which develops the skills of awareness combined with agile adaptability and rapid responsiveness.