In Brief
Programme Date:
Duration:
Facilitated Workshops:
Seniority:
Fee:
Facilitated Workshops
All of our professional diplomas are delivered in-person at the IMI Campus to ensure the best learning experience for participants. We will facilitate a hybrid delivery option should you require it.
The Autumn 2023 programme dates are as follows:
06, 07 & 08 November 2023
04, 05 & 06 December 2023
15, 16 & 17 January 2024
12, 13 & 14 February 2024
11, 12 & 13 March 2024
29, 30 April, 01 May 2024
Entry Requirements
A candidate's eligibility for each Professional Diploma or the Professional Master of Business Studies will be determined by a combination of their academic qualifications and/or relevant professional experience.
A primary degree from a recognised third- level institution (NFQ level 8), with a minimum classification of Second Class Honours, will typically be required with five years relevant work experience, at least 3 of which must be at managerial level, however, prior workplace learning will be recognised where applicants do not meet the academic requirement.
This experience may come from a general business or organisational background, or experience working at a management level or in the area specifically related to the Professional Diploma. The candidate may be interviewed by the Programme Director. The IMI Office of the Registrar will oversee all applications, and the final decision on any application shall remain with the IMI Registrar. All applicants whose first language is not English will be required to show evidence of the successful completion of an IELTS or TOEFL test or equivalent as specified within the application form. The English language requirement when using IELTS is a score of 6.5 with a minimum of 6.0 in each individual section or equivalent.
Why choose this programme?
98% of participants say they were provided with new ways of thinking and are confident they could apply the skills and ideas learnt to their current and future roles.
We look to focus on broadening a person's perspective across the entire organisation's structure. This expansion serves to elevate the execution of strategies and foster avenues for enhanced collaboration.
Ultimately our goal is to cultivate a culture of leadership excellence that transcends the boundaries of conventional management

Insight
With insight comes wisdom helping you operate effectively across all areas of the business.  

Confidence
Build the confidence you need to contribute to conversations with stakeholders across the organisation.  

Collaboration
Understand how to effectively collaborate and bring different business areas together to achieve organisational goals 
Programme Director
Eva Perez

Eva has been an educator for over 20 years, delivering modules in the area of strategic marketing management. Most recently as programme director and chair she is also responsible for leading and managing the successful design and delivery of academic programmes. Her main area of expertise lies in digital marketing strategy and implementation and its impact on business strategy. Her research interests focus on educational technology and the adoption of social media as a teaching and learning tool. Eva acts as a consultant, coach and trainer to organisations around her network. She holds a Masters of Business Studies from Michael Smurfit School of Business and is currently pursuing her doctoral studies in the school of Education at Trinity College Dublin.
Programmes themes
Management and Leadership
Understand the difference between management and leadership
Understand the impact of leadership on organisational performance.
Understand the psychological states and behaviours associated with employee engagement; the role of leaders in achieving this.
Organisational behaviour
Explore the impact of effective leadership on organisational culture, and learn how to shape it.
Improve your ability to motivate individuals and groups.
Learn how to build effective teams and drive individual and organisational change.
Strategic People Management
Discover how to develop and implement a HR strategy.
Evaluate your organisation's HR processes and learn how to align it to the leadership strategy.
Financial management
Gain practical insights into finance — understand balance sheets and profit and loss.
Learn about financial strategy and how to do a break-even analysis.
Use ratio analysis and other techniques to measure organisational performance.
Marketing
Create an effective market analysis and learn segmentation, targeting and positioning techniques.
Learn how to build a brand strategy.
Explore the digital ecosystem of your organisation and the external environment.
Business strategy
Enhance your strategic and leadership abilities and learn how to drive change in a team and an organisation.
Conduct strategic analysis and apply your knowledge to create a sustainable competitive advantage — even in challenging environments.
Key takeaways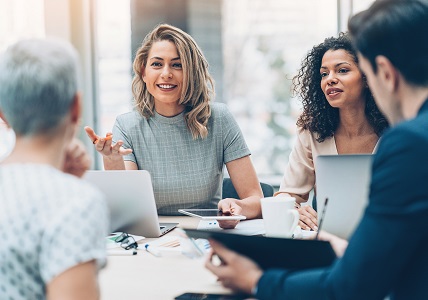 Accelerate
Develop your understanding of the major management functions and best management practice across your organisation, allowing you to drive your organisation forward.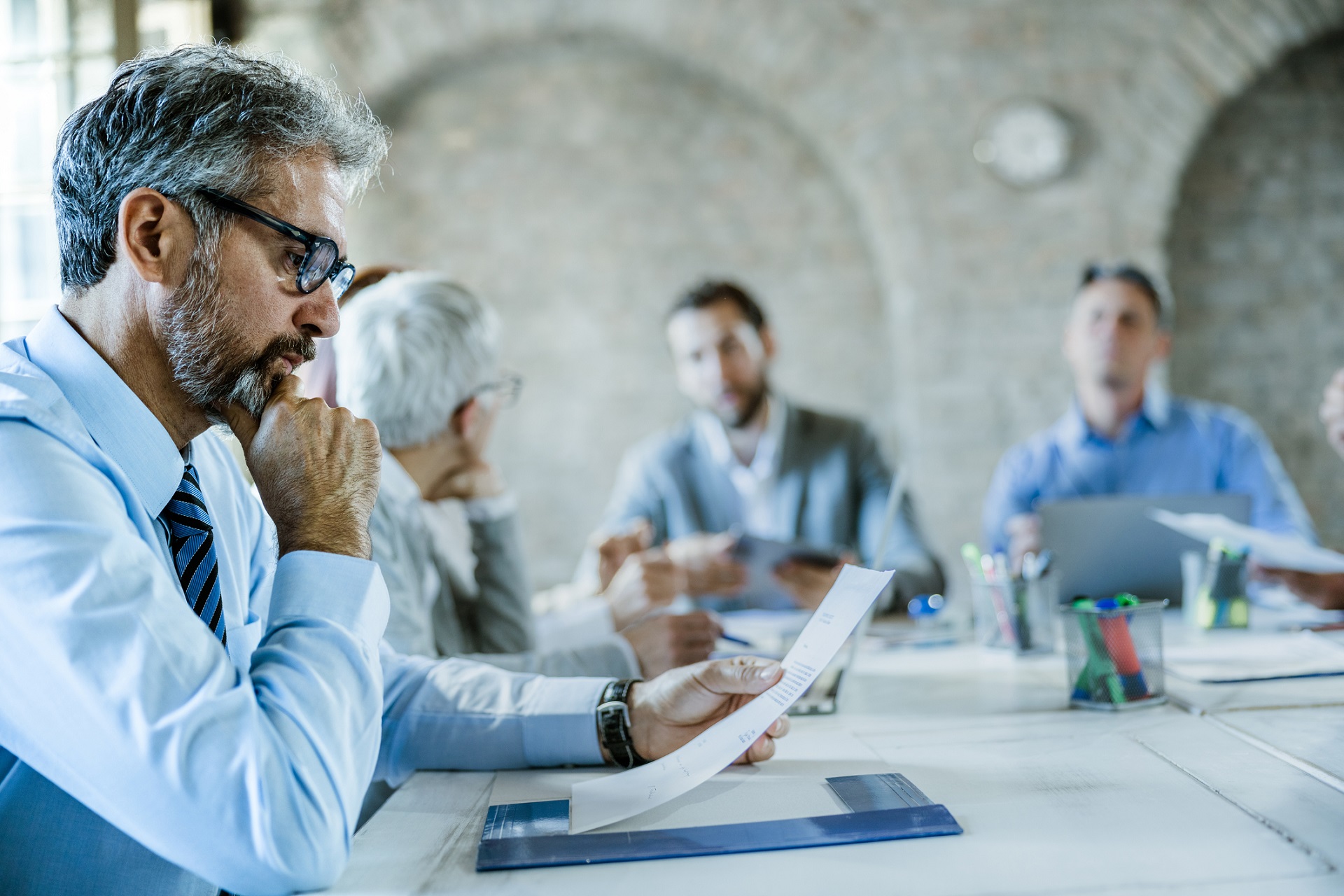 Confidence
As you learn about how the different functions within an organisation and how they interlink, you'll become more confident in contributing towards high level conversations and improved decision-making.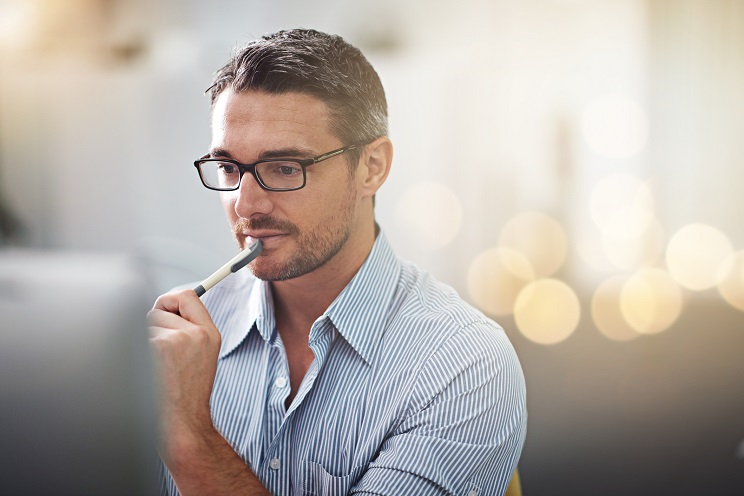 Deliver Value
Deliver significant return on investment for your organisation, by applying best practice tools and techniques in your day-to-day work.
Micro-Credential Pathway
You can take the first step towards the Professional Diploma in Management through our new micro-credential programmes, Finance for Non-Financial Managers , Strategic People Management which will award you 5 ECTS and provide you with a bite-sized and flexible pathway to achieving a world-class qualification.
When you embark on the micro-credential journey, you take control of your own development as you update your knowledge in a flexible and customisable way.

What our graduates say
This programme will bring you to the depths of personal self-discovery in a challenging way. An innovative and powerfully self-reflective programme that will change how you lead others and principally yourself.


Pat Ryan

Process Excellence Manager, Glanbia Ireland