Why choose this programme?
The Senior Executive Programme (SEP) is a dynamic, fast-paced programme that is designed to take you to the next level of leadership.
The SEP is made up of senior executives from a number of organisations, creating a unique classroom dynamic where you will be challenged and encouraged to up your game at every stage.

Strategic
Learn how to become a stronger, more strategic leader.

Insights
Acquire new insights and perspectives from world-class business experts.

Action
Build professional development plans for your future.
In Brief
Date:
Duration:
Seniority:
Non-member fee:
Member fee:
Download the Brochure
Programme Dates
Autumn 2022 (dates to be confirmed)
Key takeaways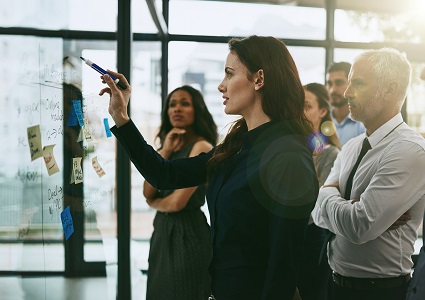 Sustainable Performance
Brilliant performance that lasts. Renew your energy and concentrate your focus on your organisation's leadership challenges.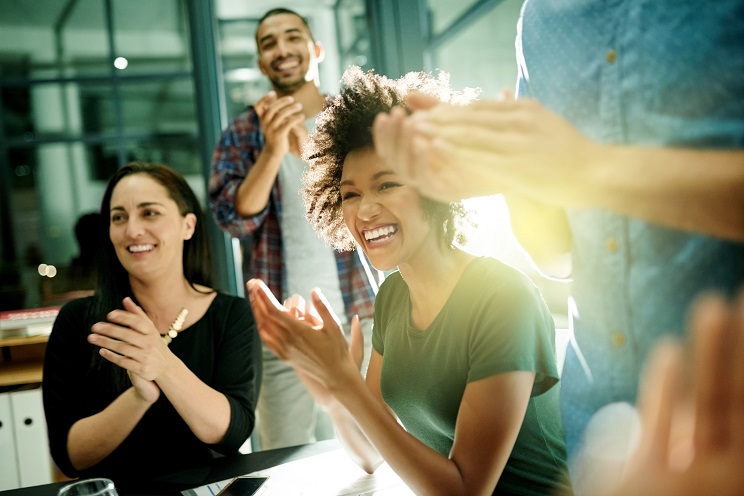 Winning Organization
Build an organisation that performs at pace. Deliver a strategic project for your organisation, stretching it's capabilities.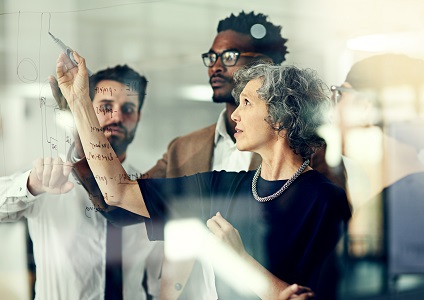 Strategic Mindset
Shift your mindset and start thinking differently. Deepen your strategy formulation skill, in the context of a turbulent environment.
Programmes themes
The new leader
This is a dynamic introduction to the new, networked and interdependent business environment. Expectations for leaders in this environment, and how leaders themselves can be catalysts for sustainable growth, will be explored.
You will leave with a clear sense of what it means to be a strategic leader in today's business environment. You will gain deep insights into their own leadership and create a road-map for development that will enable them to maximise your future impacts.
Outside-in strategy
Organisations that succeed in today's volatile and rapidly changing markets shape strategy from the outside-in. This module will guide you in using market insights to inform strategy, drive innovation and focus the organisation.
You will leave with a set of tools that will generate insights into how your customer needs are changing and identify the capabilities needed by your organisation to drive value.
Evaluating strategic options
Most companies are awash with data but still searching for insight. This module will introduce you to a range of cutting-edge strategic and financial tools that will enable them to locate and use the best available data to inform their decision-making.
You will leave with a toolset that will enable you to turn information into actionable knowledge and real decisions and also track implementation using relevant and meaningful performance indicators.
Building a winning organisation
This module will discuss the challenges of the 21st century workplace where winning engagement is the key, millennials are the core of the workforce, diversity is the norm, and agility is the only mechanism for survival.
You will leave with an understanding of the dimensions of engagement and agility and how to embed this in the culture of your own organisation.
Engaging the organisation
Effective leaders understand influence and persuasion, and are adept at navigating the political landscape of the organisation.This module will focus on the skills required by every leader to engage and mobilise an organisation to take advantage of new opportunities.
You will leave with a range of tools and frameworks that will enable you to be more effective as a leader in engaging and mobilising your organisation around new initiatives.
What our graduates say
The Senior Exec Programme has been a wonderful professional and personal development experience for me. It provided the opportunity to engage with and learn from some really impressive business experts across a range of disciplines.

The content was stimulating and helped me broaden my skills, knowledge and perspective. In addition, sharing the learning experience with colleagues from other industries was powerful and provided me with an excellent networking opportunity.




Marguerite Brosnan

Head of Direct Channels, Bank of Ireland
Related Programmes
If you are interested in the Senior Executive Programme, you might also like our other programmes in IMI's Executive Series.