Jacob Morgan: Become a futurist with your decision-making
Today's business landscape is riddled with uncertainty, bringing with it an even more pressure-filled decision-making process. Masterclass speaker Jacob Morgan advised that leaders play out scenarios in their heads in advance of any decision, adopting a future-centric outlook.

He pointed to four key questions that should be at the forefront of managers' minds in this respect:

a) Why might something happen?
b) What else might happen?
c) What do I want to happen?
d) What might impact why something may or may not happen?

Answering these questions, he noted, allows leaders to ponder the variables and malleability of scenarios so that businesses are better prepared for whatever comes.
Read the article in full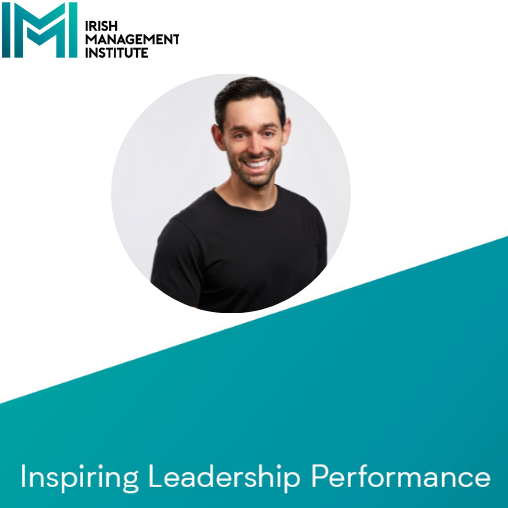 Sinead McSweeney: Pushing beyond your comfort zone and the power of mentors
Referencing her career experience, Sinead McSweeney, the Managing Director of Twitter Ireland, said that if women could focus on the key skills and experiences they possess, and not dwell on those they do not, they could break down mental barriers to progress. Having not only a mentor, but having a variety of different types of mentors, is critical to get the best of the experience and to make a lasting impact. She said there was as much to learn being a mentor as there was being a mentee. Often, she added, these experiences forced her to look beyond her comfort zone and to take the next step that she had not contemplated before.
Read the article in full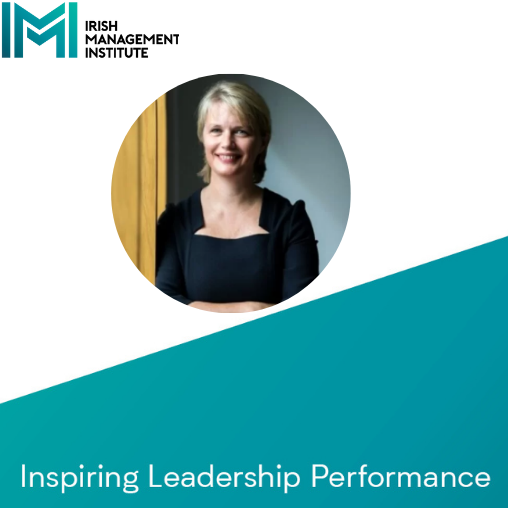 Make culture visible by calling it out
An organisation's culture often manifests itself in the seemingly mundane, day-to-day happenings - like colleagues interacting or making decisions - which over time become embedded as cultural habits or practices. As everyday tasks nowadays occur remotely and practices are sometimes hard to observe, it is even more important for leaders to draw attention to and acknowledge which aspects of culture are on display and why that matters.

Employees should also be able to contribute to this conversation to name cultural norms when they see them in operation and ones which align to the organisation's values. By calling them out, they are more likely to resonate with other employees and permeate throughout the organisation.
Read the article in full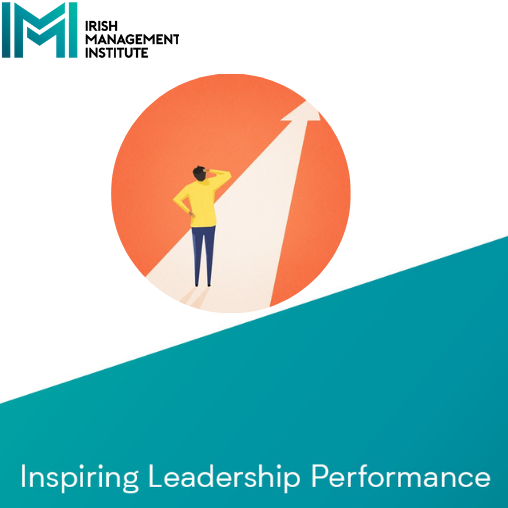 David McRedmond, CEO of An Post, on leading successful transitions
"Change requires clarity of direction and certainty of purpose: knowing who you are and where you are going. Prescriptive, detailed operational plans can easily become outdated. The direction needs to be broad enough to allow for the changing environment, but precise enough to avoid just blowing with the wind. So balanced leadership is vital in a time of disruption."
Read the article in full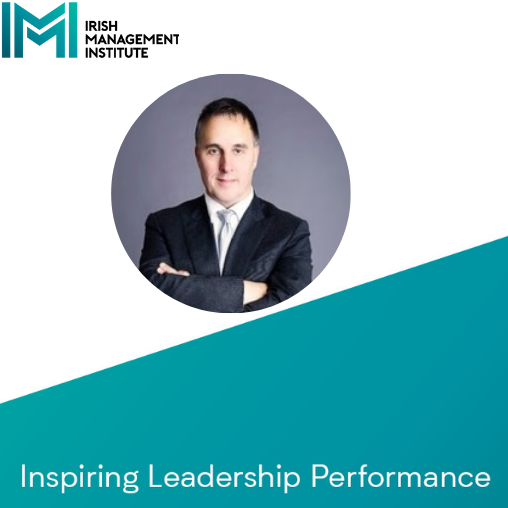 Hal Gregersen's Inquiry-Insight-Impact model for leaders
It is incumbent on leaders, Masterclass speaker Hal Gregersen said, to carve out the space and time for inquiry. Whether that takes the form of a team brainstorming session or a self-directed question burst, he said, is not important. Finding this space can spur deeper inquiry, which in turn can lead to insights about a particular transition or problem. Positive impacts follow, he emphasised, so even a simple five-minute session of questions can yield huge rewards. He recommended this Inquiry-Insight-Impact model to frame difficulties or challenges and as a vital tool for leaders everywhere.
Read the article in full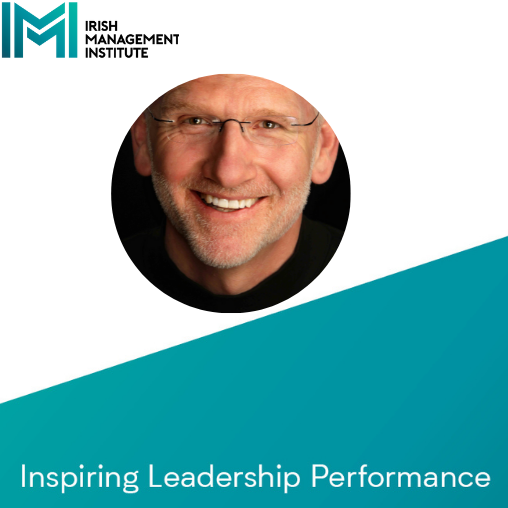 Frank Ryan: Green finance and sustainability are here to stay
IDA Chairman Frank Ryan explained that the green wave is set to continue over the coming years and decades, with green finance coming to the fore. It is evident in the flow of capital, he said, that businesses are embedding sustainability as a key part of their overall strategy. Implementing strong ESG (environmental, social and corporate governance) practices from the top down will become the norm, something he pointed to as a key way for forward-thinking businesses to stand out in the market.
Read the article in full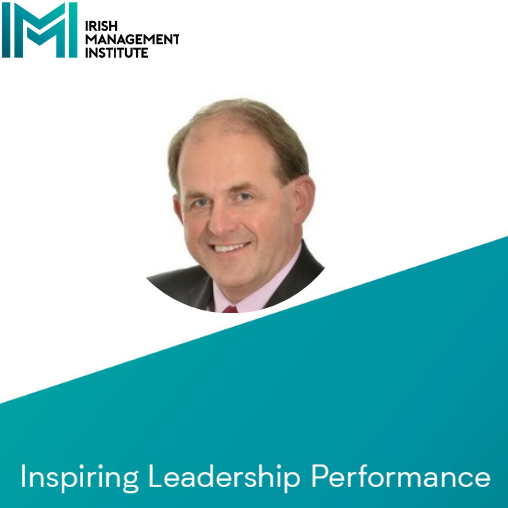 Neil Kelders: The quality of our communication affects the quality of our lives
"Effective leaders establish themselves as resources, making sure to check in on employees while never seeming to check up on them. Switch your focus from managing people or the whole organisation to managing their progress, by changing how you communicate with your team. With virtual communication such a fixture of our daily lives, reaching out to your people has taken on added importance.

Try to find out each day what type of intervention would have the greatest impact on your team's emotions, motivations, and perceptions during a working day. In essence, what small wins can be introduced to make a difference in how they feel and perform?

You cannot underestimate the power of small wins. They are your journey to the bigger picture, they are your crutch when you are just 'not in it today' and they are your motivation to progress the next day."
Read the article in full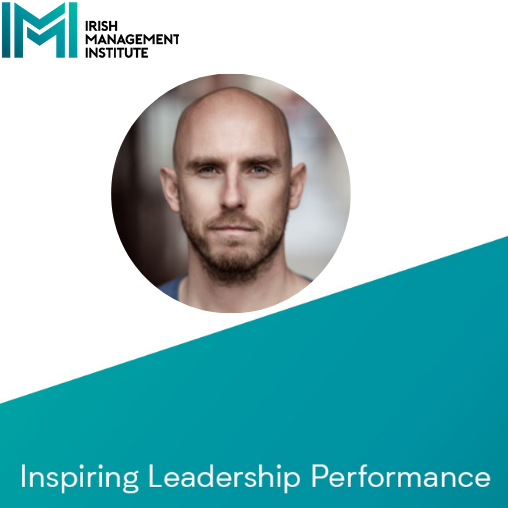 Barry O'Reilly: Unlearn to break through
"Most leaders know that to thrive in the modern business landscape they must continuously transform the way they do business. Whether that takes the form of quicker decision-making, optimising the customer experience or something entirely different, they must act with agility and clarity.

One of the major problems that leaders face, however, is a rigid and fixed thought process in how they take on these challenges. They tend to get caught in a myopic view of how to deal with issues, preferring the predictable, short-term solution over a newly conceived, innovative one. Unlearning helps to break down these barriers, embedding a curious mindset that embraces long-term thinking and creativity over an entrenched one that keeps your leadership and business stagnant."
Read the article in full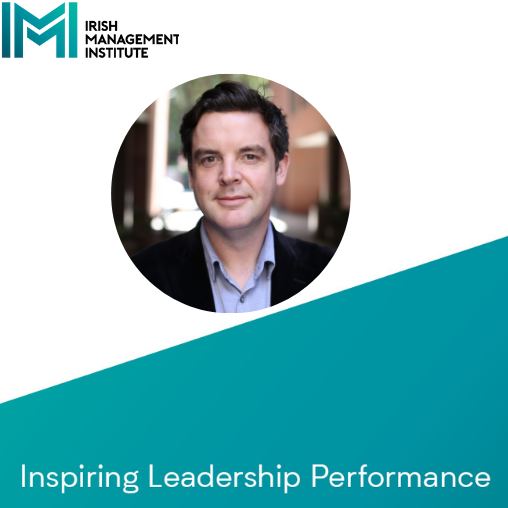 Tony Moroney: Successful digital transformation starts with focusing on the 'how'
"Digital transformation is as much about culture and mindset as it is about technology. Effective communication, understanding of customer journeys, designing end-to-end processes, encouraging employee collaboration, stimulating innovation, and creating insights from existing data are all in the scope of leadership. While digitalisation can create new value, with digital transformation we are looking to strategically reinvent our organisations for the future.

Our focus must be on how to transform. This requires clarity of purpose, coupled with an understanding of current and future customer needs. With this, leadership can determine the organisation's future business model, requisite skillsets and overall transformation plan. This will inform the organisation of its technology requirements, not the other way around."
Read the article in full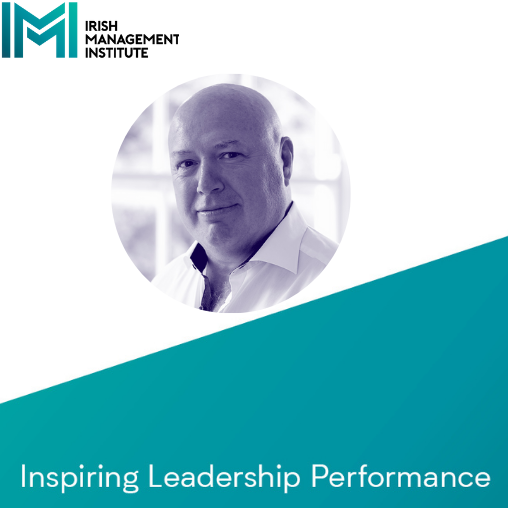 Gráinne Millar: Value the employee who speaks up
"Today's leaders and managers have a responsibility to create a climate of psychological safety in order to facilitate the kind and openness and sharing of ideas that is essential for successful collaboration and teamwork.

Managers must encourage employees to be brave, speak up and voice their opinion and not respond by expressing anger, disapproval or criticism and run the risk of losing out on those essential creative ideas and opportunities for improvement.

New behaviours and skills are necessary to confidently and comfortably lead collaboration and teamwork. Some of these include emotional intelligence to build trust and respect so employees will share, not hoard, information; open-dialogue skills to allow leaders to explore disagreements and talk through tension in a team, and situational humility to develop a personal-growth mindset and curiosity.

When managers value the employee who speaks up, who is not afraid to question existing practices and suggest new ideas, organisations are better able to improve, learn and enhance their innovation efforts. As these behaviours are interpersonally risky, psychological safety is needed to enable them, leading ultimately to greater innovation."
Read the article in full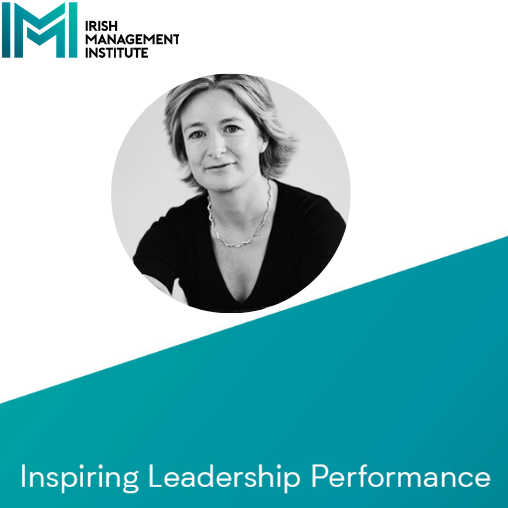 Related Programmes
If you're found these insights useful, you may be interested in this suite of programmes.