Related Articles
Double the likelihood of your customer returning – the power of sustainable customer loyalty
Everybody counts. Develop the human. Now. - Six Word Wisdom from Doug Silsbee
The business of sustainability: recommended reading for leaders
If you want to put sustainability at the heart of your business, and how to get your business performing sustainably at pace, the team from the IMI Knowledge Centre have chosen a selection of great books and articles for you to explore.
Recommended books
The Battle to Do Good: Inside McDonald's Sustainability Journey
by Bob Langert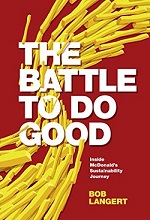 In The Battle to Do Good, former McDonald's executive Bob Langert takes readers on a behind-the-scenes eye witness account of the mega brand's battle to address numerous societal hot-button issues, such as packaging, waste, recycling, obesity, deforestation, and animal welfare.
From the late 80s, McDonald's landed smack in the middle of one contentious issue after another, often locking horns with powerful NGOs such as Greenpeace, People for the Ethical Treatment of Animals, and Corporate Accountability.
View in IMI Knowledge Centre
.
.
Leading change toward sustainability : a change-management guide for business, government and civil society
by Bob Doppelt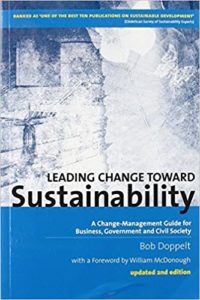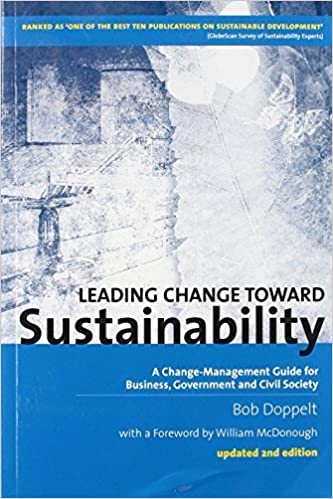 Even though a number of organisations have embraced the idea of sustainability in the last decade, why do so many initiatives fail, leading to wasted resources, frustration and cynicism? Bob Doppelt spent three years researching how the leaders of both private and public organisations that have initiated and sustained significant sustainability programmes designed and approached them.
Crammed with case examples, interviews and checklists on how to move corporate and governmental cultures toward sustainability, this hugely readable book argues that the key factors that facilitate change consistently appear in the ongoing and successful (but incomplete) efforts Doppelt examined at companies such as Nike, Starbucks, IKEA, Chiquita, Interface, Swisscom and Norm Thompson and in governmental efforts such as those in The Netherlands and Santa Monica in California.
.
Sustainable business models : innovation, implementation and success 
edited by Annabeth Aagaard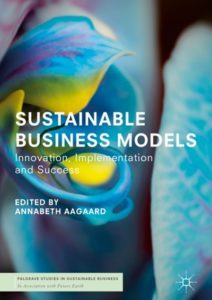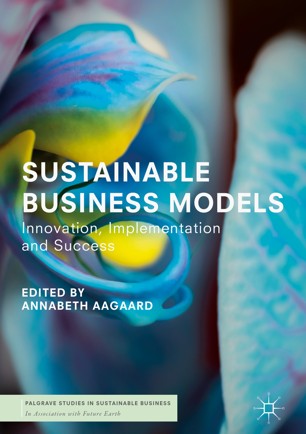 Sustainable Business Models provides a comprehensive exploration into the identification and development of sustainable business models as well as their implementation, management and evaluation. With ever-increasing pressure on organisations to respond to societal change and improve competition through sustainable business model innovation (SBMI), this book aims to contribute to the knowledge of their design and management.
Providing new typologies, patterns and a framework to evaluate the level of sustainability of business models, this book critically reviews existing literature on the topic to examine the potential of SBMI in research and in practice.
.
Recommended articles
.Purpose: Shifting from why to how
The McKinsey Quarterly, 04/2020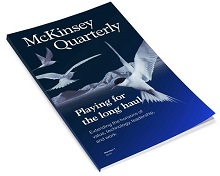 A look at how organisation's can bring purpose into the centre of how they operate, delivering more value for stakeholders across the board.
.
Driving Sustainability-Oriented Innovation
by Thijs H.J. Geradts and Nancy M.P. Bocken, MIT Sloan Management Review, 2019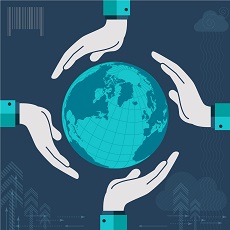 A deep-dive into how organisations can innovate to address environmental and social problems — by  building the right culture.
The IMI Knowledge Centre is open to all current programme participants and IMI Corporate Members. For more on IMI Corporate Membership, go here.
.
.
Upcoming Events
If you are interested in hearing from world-leading speakers at IMI, you might be interested in these upcoming IMI Membership events.
Find out more