Related Articles
21st Century Leadership: The Shifting River
2018 hghlights from IMI speakers
30% Club Sponsorship offered by IMI
3 Weeks To Go - 2016 Deloitte Best Managed Companies!
5 Tips when Moving from Team Member to Team Manager
A medium-term equity market warning
6 Steps to start the creation of high performance cultures
The Customer Journey in the Age of Distraction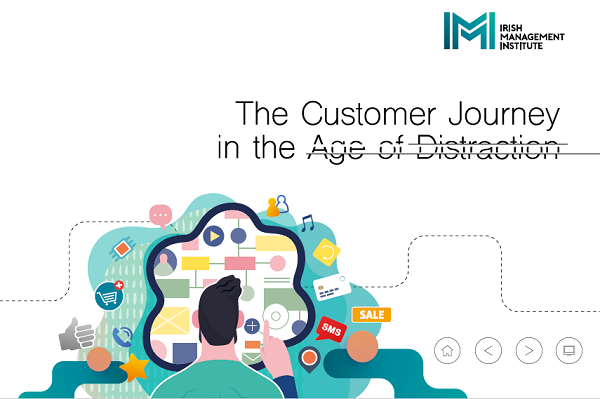 Customers are distracted. Too much noise and too much information, it's getting harder for organisation's to provide a smooth customer experience in this age of distraction. For CEOs, this requires a whole re-imagining of their own role that brings them away from spreadsheets and back into the customer's world.
In these IMI Insights, we explore the changing role of the CEO within the customer journey, and how the customer journey itself is evolving. We find out why individual touch-points are no longer a good measurement for looking at the customer journey as a whole, and explore advice on how to begin re-orientating your company towards its most important stakeholder – the customer.
---
---
Related Programmes
If you're interested in this, you may be interested in these IMI programmes.