Related Articles
5 Tips when Moving from Team Member to Team Manager
6 Steps to start the creation of high performance cultures
Are Mummy & Daddy Fighting? 3 Ways of Overcoming Top Team Dysfunctions
The Secret Ingredients of High Performing Teams
Forming, building, leading and sustaining high performing teams is one of the biggest leadership challenges we will face.  It is, in many ways, the prize we all seek, the fulcrum which we deliver everything through.
An elixir for high-performance teams is not available, but with a couple of special ingredients woven into your leadership mix, your team can start coming together in the most delightful ways.
"…A heaped tablespoon of emotional intelligence, a full cup of trust, empathy and transparent communication. Two pinches of common purpose and positive behaviours mixed in with a whole bowl of accountability is a good place to start…"
People who take initiative, have a vision, can strategize, plan and accomplish goals to achieve their vision are considered good leaders. Those who combine this skill with the ability to work well with others and lead their team to success are great leaders.
No matter what leaders set out to do – whether it is creating a strategy or mobilising teams to action – their success depends on "how they do it." Even if they get everything else just right, if leaders fail in the primal task of driving emotions in the right direction, nothing they do will work as well as it could or should.
Emotions are strongly correlated with high performance and productivity, teams whose members feel emotionally supported and appreciated will likely be happier, more productive and more successful.
.
When your Team or Company Culture is not Right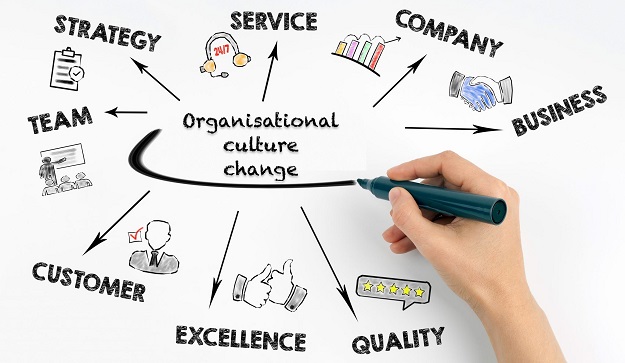 Unresolved problems become a constant thread of tension that is never relieved. We become so accustomed to them that working around them becomes a way of life. We learn what not to say and what not to do to flare up a conflict. We become highly skilled at the dance of avoidance.
On the surface this may look OK, non-conflictual, people are doing what they are being asked but look closer and you will see what is truly lacking.
People will stop bringing their genius, passion, loyalty, creativity and innovation – they will just put in their day via the path of least resistance – high performance can never be reached here. This is highly dysfunctional and damaging to your company culture and needs addressed.
Organisational culture can account for 1/3 of financial performance, so not addressing this has a massive impact on the bottom line.
If your company culture is dysfunctional this can challenge high performing teams. Spending time and resource aligning your leadership, your people and your culture can be one of the biggest competitive advantages you will give to your team and your organisation.
.
Humans are a social species
One of the key differentiators within a high performing team is the powerful relationships in place between the people within them.
Good relationships allow for complex interactions, it has more depth to it. Whereas if the relationship is weak it is brittle and often rife with misunderstandings & miscommunication.
We live in a complex world and relationships need to be strong. Digitally connected networks and communities, robotics, AI, culture, changing gender roles, global integration, X Y Z generation. These things are increasing the social complexity of the world we live in. Leadership communication is difficult, and the relationships need to be up to it.
Related Programmes
If you are interested in building high-performance teams, you may be interested in these programmes.