Is HR delivering the value add required to CX? Are we doing enough? Any opportunities for adding greater value?
How closely aligned is our HR agenda to the CX agenda?
What's the impact our HR Department is having on CX? Can we increase it? How are you measuring it?
How much of a change / shift in how HR professionals think, position, develop and organise themselves in my organisation will be required to get our HR Department to add real value to CX? And what are you going to do about it?
__________________
Pedro Angulo is the Programme Director of the IMI Diploma in Strategic HR Management and contributes on the IMI Diploma in Executive Coaching. Pedro is an Organisational Effectiveness Business Partner in AIB and Chairperson of the Irish EMCC (European Mentoring and Coaching Council). He is a m
otivational speaker and regular presenter at HR, coaching, change and business conferences / events. [post_title] => Can HR add value to the Customer Experience? [post_excerpt] => [post_status] => publish [comment_status] => open [ping_status] => open [post_password] => [post_name] => can-hr-add-value-customer-experience [to_ping] => [pinged] => [post_modified] => 2020-05-11 19:53:05 [post_modified_gmt] => 2020-05-11 19:53:05 [post_content_filtered] => [post_parent] => 0 [guid] => https://www.imi.ie/?p=15820 [menu_order] => 0 [post_type] => post [post_mime_type] => [comment_count] => 0 [filter] => raw ) [2] => WP_Post Object ( [ID] => 12135 [post_author] => 62 [post_date] => 2015-10-06 11:44:48 [post_date_gmt] => 2015-10-06 11:44:48 [post_content] =>
IT'S NOT ABOUT U AND ITS NOT ABOUT ME. ITS ABOUT THE CUSTOMER!
Customer Experience (CX) was once viewed as a 'touchy feely' area that was hard to quantify and the domain of 'do gooders' who were obsessed with the customer for some bizarre reason...
That said, many executives still spoke about it in glowing terms and reflected it in strategic collateral externally, yet never did much to tangibly change it where it mattered most i.e. with the customer. Unsurprisingly then throughout the years, the CX needle never moved in the positive direction for the majority of companies. I personally believe a significant contributor to this lack of genuine progress is rooted in 'the numbers'!
What numbers?
Numbers that quantifiably show that CX warrants a place on the board agenda. These numbers were absent for a long time in the dialogue of large companies and/or weak metrics were used in their place. Thankfully through the work of leading CX companies and industry organisations such as the CXPA, it is now much easier to quantify the transformative impact of pursuing a coherent CX strategy. Let me give you a small appetiser of what I am referring to.
Customers that have great experiences with companies are:
9 TIMES more likely to recommend them
8 TIMES more likely to trust them
7 TIMES more likely to forgive their mistakes
7 TIMES more likely to buy from them again
7 TIMES more likely to try new offerings
These numbers are very compelling for companies that get the CX right. Interestingly, more than half of large companies strive to be CX leaders within 3 years of starting out on the journey. Very few have actually realised this grand ambition. The 2015 Temkin Experience Ratings of 20 industries highlighted that only 4.4% of companies achieved excellent CX ratings, whilst 28% received poor or very poor ratings.
So, this CX stuff is kind of important? Right?
Hopefully these numbers go a small way in demonstrating its potential impact. Next step for interested companies, let's start getting focused immediately on the customer?
WRONG
! Start by getting focused on your employees. Leading CX companies on average have 50% more engaged employees. Employees can be your single greatest asset on your journey to becoming a CX leader. We see Digital CX going through rapid transformation. We believe the first steps on the employee engagement journey are about building awareness and capability. With this in mind, there are 2 positive steps that you can take immediately.
CX professionals globally are preparing to take part in the third
CX Day
on October 6 at local gatherings and online events. CX Day is a global celebration of companies and people who are delivering highest-quality experiences to customers, created by the Customer Experience Professionals Association (
CXPA
), the premier global non-profit organization dedicated to the advancement and cultivation of the CX profession. CX Day celebrates the rising importance of CX to companies, by highlighting the efforts of all CX professionals to raise the bar for achievement and innovation in the CX field. The IMI are actively promoting the importance of this event and as one of the very Certified Customer Experience Professionals (CCXP) in Ireland I will be doing the same. Take the step and get your employees connected with some of the great activities taking place on the 6th of October. Details are available on the CX Day
website
, where updates will be posted for all activities.
What will CX look like in 2020? It might sound like a long time away, in reality its less than 5 years. In the fast paced world of business that we now live in, 5 years will pass in the blink of an eye. When you consider the customer of 2015 knows more and expects more from their service providers, there is no doubt at all that the bar will be set a lot higher by 2020 and new priorities will have emerged. Is your company ready to face this challenge? Have you set the foundations to develop a 'customer centric' culture? The
IMI Diploma in Digital Business 
will provide your employees with the capabilities to develop a Customer Experience strategy, map integrated customer journeys and gain a better understanding of how leading Customer Experience companies have successfully executed.
To support the 2 recommendations above, I would encourage you to start every meeting in your organisation this week with the following question 'How will this meeting benefit our customer?'If you can't quickly identify the contribution that it is making to the customer agenda, I would seriously question remaining in the room. Small steps like this can help change the corporate DNA and foster a customer-centric approach. It doesn't happen overnight. It happens bit by bit by building awareness and capability!
Graham Fagan is Head of Customer Experience and Multi-Channel at BT and is also a speaker on the IMI Diploma in Digital Business. He leads the development and go to market strategy for digital customer experience services at BT. He has worked in the ICT industry for 18 years and during that time he has held positions in business transformation, architecture, commercial marketing and digital strategy.
[post_title] => Celebrating Customer Experience Day [post_excerpt] => [post_status] => publish [comment_status] => open [ping_status] => open [post_password] => [post_name] => celebrating-customer-experience-day [to_ping] => [pinged] => [post_modified] => 2020-05-11 20:38:57 [post_modified_gmt] => 2020-05-11 20:38:57 [post_content_filtered] => [post_parent] => 0 [guid] => https://www.imi.ie/?p=12135 [menu_order] => 0 [post_type] => post [post_mime_type] => [comment_count] => 0 [filter] => raw ) [3] => WP_Post Object ( [ID] => 4802 [post_author] => 27 [post_date] => 2014-02-21 15:38:11 [post_date_gmt] => 2014-02-21 15:38:11 [post_content] => Have you noticed that so many of the great managers – and leaders – are really odd?
This can be seen not only in business with enigmatic leaders like Apple's Steve Jobs (
described by Bill Gates as "fundamentally odd"
, but also in some of the more eccentric characters we see in sport - take for example football managers like José Mourinho, Alex Ferguson and Brian Clough. While there are indeed managers like Manchester United's David Moyes, who are ..  average, reasonable, uninspired: just the sort of manager that might make the grade on paper in a recruitment process, the great leadership is seen from managers like Mourinho and Ferguson, neither of whom would have stood much chance of making it through to the interview stage! They weren't even great football players! Odd, isn't it? But is it enough
just
to be odd? Unlikely... Perhaps there is
good
odd (Mourinho) and
bad
odd (take your pick of the world's despots). In my experience working with organisations, I have found that the great leaders, despite their seeming oddness, have at
least 3 things in common:
1.
They are clever
– especially with people. They know whose buttons to press – and when! Who to kick and who to hug! They know the game – they know their business inside out. 2.
They have more than just one style
– they hold their principles constant but adapt their own style to the situation in hand. Mourinho famously let his kit man give the motivational speech to his players last week (in indecipherable "Scottish", too!). Ferguson could tell his Beckhams from his Ronaldos, his Van Persies from his Rooneys - and found the right words for each. 3.
They reach for the stars
, and hold themselves – not just their staff – to the highe
st standards.  They are unrelenting in their quest for success. Their self-belief is unshakable. Failures are used as opportunities to learn. Success is inevitable – the only question is
when
. So perhaps there is something to be learned from seeing past what might seem like strange personalities and assessing our potential leaders instead for intelligence, a flexibility in style and an unshakable self-belief and ambition.  It may be that these characteristics are more important to success as a leader that meeting any definition of "normal".
Dermot Duff is Programme Director of the

ManagementWorks IMI Diploma in Management

 and the

ManagementWorks IMI Diploma in Strategy & Innovation

- programmes specifically aimed at developing management and strategic capability in SMEs.  His expertise is in the area of SMEs, project management, manufacturing and supply chain management and he is the author of Managing Professionals and Other Smart People. His work focuses on developing practical implementable solutions founded on sound theory.  
If you are interested in honing your skills as a leader in your organisation speak to us about the 
IMI Diploma in Leadership
 starting this Spring. The programme is aimed at dramatically enhancing leadership skills, awareness, impact and judgement. To know more 
check out the brochure
 or 
watch this clip
. [post_title] => Are You Odd Enough to Lead? What do Steve Jobs, José Mourinho and Alex Ferguson have in common? [post_excerpt] => [post_status] => publish [comment_status] => open [ping_status] => open [post_password] => [post_name] => are-you-odd-enough-to-lead-what-do-steve-jobs-jose-mourinho-and-alex-ferguson-have-in-common-6 [to_ping] => [pinged] => [post_modified] => 2020-05-11 21:18:29 [post_modified_gmt] => 2020-05-11 21:18:29 [post_content_filtered] => [post_parent] => 0 [guid] => https://www.imi.ie/news-and-events/?p=3113 [menu_order] => 0 [post_type] => post [post_mime_type] => [comment_count] => 0 [filter] => raw ) )
Related Articles
A medium-term equity market warning
Can HR add value to the Customer Experience?
Celebrating Customer Experience Day
Are You Odd Enough to Lead? What do Steve Jobs, José Mourinho and Alex Ferguson have in common?
What's in a Gross Profit Margin?
The gross profit margin of Tesco is about 6%, while at Burberry it is a whopping 70%
What distinguishes Burberry from Tesco? Many things, of course, but one thing is their differing gross profit margins. The gross profit margin of Tesco is about 6% which means that when you buy a product there, the vast majority of your spend covers just the grocery item you have bought – no shops, no staff, no overheads yet.
The gross profit margin of Burberry is a whopping 70%, which means that when you buy a product there less than a third of your spend goes towards making the actual product you bought. What you're buying at Burberry is not the handbag; you're really buying a piece of the lifestyle that goes with the handbag. When you're in Tesco buying milk, you're mostly just buying milk.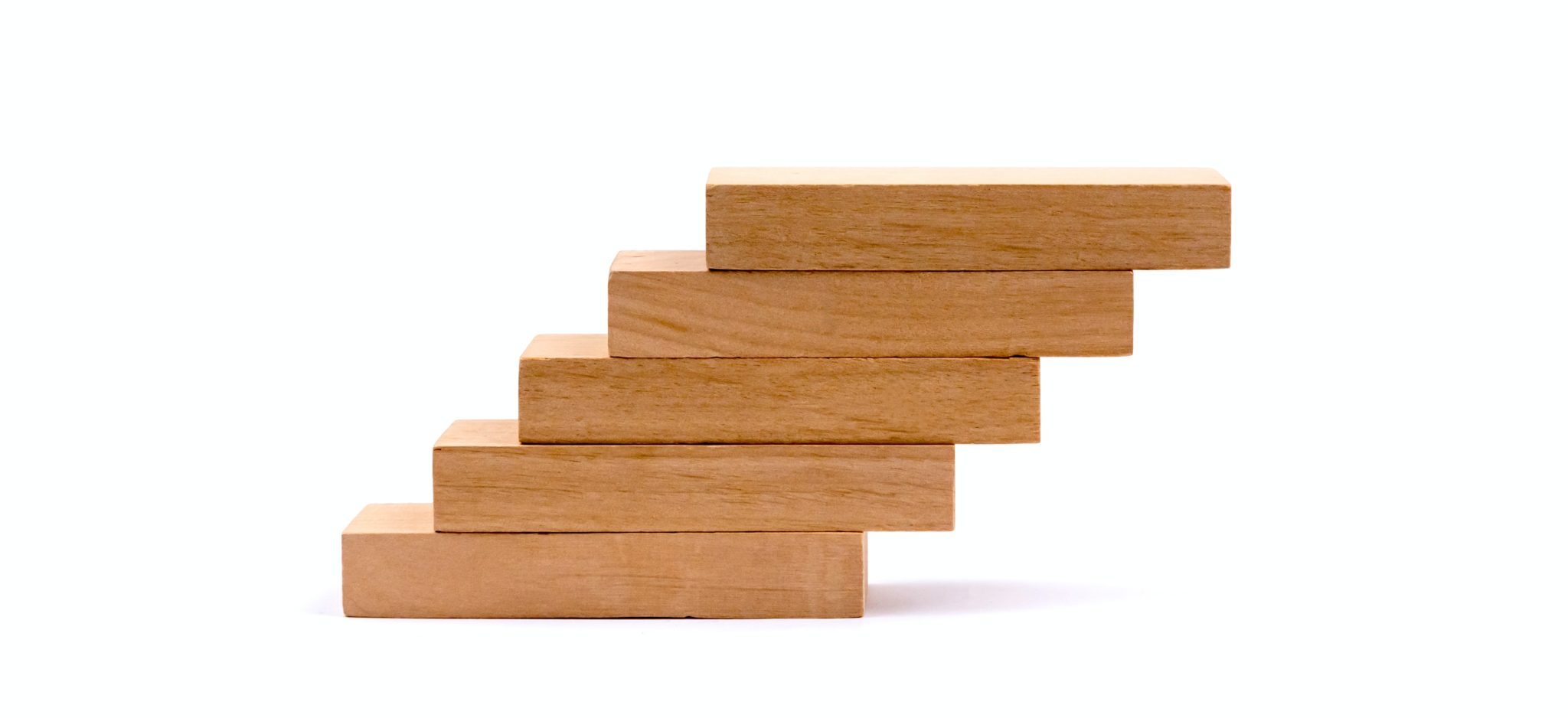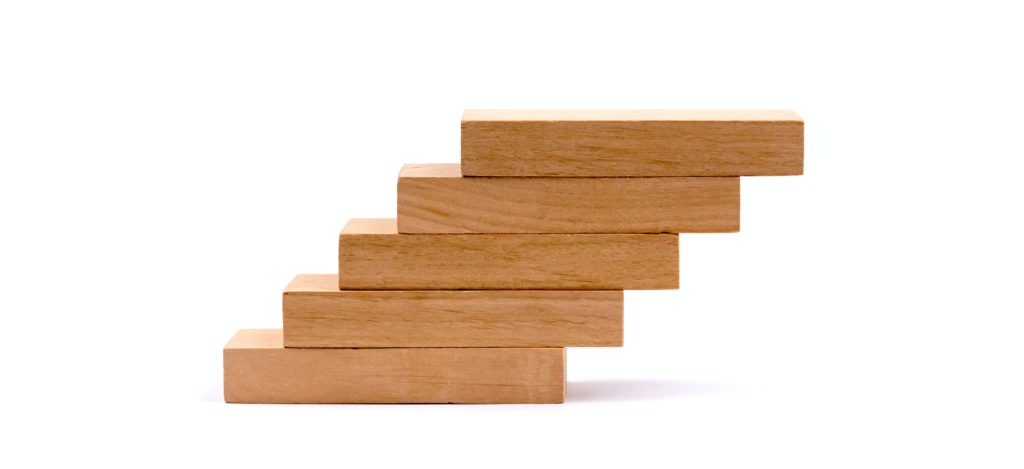 .What your gross profit margin says about you
Profit margins – dividing a measure of profitability by the sales needed to generate that profit – are a key set of ratios in financial analysis. Ratios have limitations as analytical tools but they have the benefit of being easy to understand. It's clear that a profit margin of 10% is preferable to one of 1%. While net profit margin is the headliner of the profit margin line-up, the gross profit margin gives an interesting insight into businesses, particularly for consumers.
The gross profit margin is gross profit divided by sales, with gross profit being the amount left over after the raw cost of the goods has been covered. Before the company can make a final or net profit, it must cover operational expenses and overheads, interest and corporation tax out of this gross profit.
It is the gross profit margin, rather than any other profitability ratio, that can give us consumers a clue as to the nature of the goods we're buying. We might intuitively guess that a grocery retailer like Tesco is likely to have narrower gross profit margins than a luxury goods firm like Burberry. But the magnitude of the difference can be surprising.
.
An Insight into the Competition
One of the insights provided by the gross profit margin is the level of competition faced by a business. Low gross profit margins tend to indicate "commodity goods", those with little differentiation and thus greater competition.
Low gross profit margins can also be suffered by products that are differentiated but with high competition, which pushes prices down and squeezes margins. On the contrary, high gross profit margins are often an indicator of a particular competitive advantage or product differentiation. One classic method of differentiating products is building a strong brand.
A brand bestows pricing power on a business and thus higher gross profit margins follow. If you're a gin and tonic drinker, you might not be surprised to learn that the gross profit margin of Fever Tree, the premium tonic maker, is close to 55%. This might seem impressive (or excessive) until you consider that one of the strongest consumer brands in the world, Coca-Cola is able to extract over 60% gross profit margin for its beverages.
.
Knowledge as Profit
High gross profit margins can also indicate the presence of intellectual property. When you buy medication, a vanishingly small amount is likely to be covering the cost of the physical medication you ingest. Most of the cost comes not from manufacturing the pill, but from the intellectual property in the form of the years of research and development that was needed to find, develop and test the drug.
In the case of blockbuster new drugs, gross profit margins often exceed 90%. The five largest pharmaceutical companies in Europe have gross profit margins ranging from 50% to 70%, though some of these firms operate across multiple industries, muddying the waters somewhat when it comes to interpreting their gross profit margins.
Gross profit margins are interesting for consumers because they give an indication as to whether the value of what you're buying is the tangible product or an intangible like prestige, brand or intellectual property.
Sometimes, you're buying all three, as in the case of the recently crowned "first trillion-dollar company", Apple.
With prestige, proprietary technology and one of the strongest consumer brands in the world, Apple's pricing power has enabled it to charge a premium to consumers across the globe and build an empire. Its shareholders haven't done too badly with a return of roughly seven times their original investment over the last 10 years.
Perhaps the lesson is; where gross profit margins are high, it's better to buy the stock of the company than the product it's selling.
---
Caroline Kirrane is an IMI associate on the IMI Diploma in Management. With a decade of experience working in financial markets including working as an economist with the Central Bank of Ireland, Caroline teaches the financial module on the programme.
This article originally featured in the Sunday Business Post.
Related Programmes
If you're interested in this article, you may be interested in these IMI programmes.