Is HR delivering the value add required to CX? Are we doing enough? Any opportunities for adding greater value?
How closely aligned is our HR agenda to the CX agenda?
What's the impact our HR Department is having on CX? Can we increase it? How are you measuring it?
How much of a change / shift in how HR professionals think, position, develop and organise themselves in my organisation will be required to get our HR Department to add real value to CX? And what are you going to do about it?
__________________
Pedro Angulo is the Programme Director of the IMI Diploma in Strategic HR Management and contributes on the IMI Diploma in Executive Coaching. Pedro is an Organisational Effectiveness Business Partner in AIB and Chairperson of the Irish EMCC (European Mentoring and Coaching Council). He is a m
otivational speaker and regular presenter at HR, coaching, change and business conferences / events. [post_title] => Can HR add value to the Customer Experience? [post_excerpt] => [post_status] => publish [comment_status] => open [ping_status] => open [post_password] => [post_name] => can-hr-add-value-customer-experience [to_ping] => [pinged] => [post_modified] => 2019-11-08 09:58:50 [post_modified_gmt] => 2019-11-08 09:58:50 [post_content_filtered] => [post_parent] => 0 [guid] => https://www.imi.ie/?p=15820 [menu_order] => 0 [post_type] => post [post_mime_type] => [comment_count] => 0 [filter] => raw ) [1] => WP_Post Object ( [ID] => 19548 [post_author] => 80 [post_date] => 2017-05-08 15:50:11 [post_date_gmt] => 2017-05-08 15:50:11 [post_content] => THE WORLD OF business education has borrowed many paradigms from the world of sports, with the whole area of teamwork being especially prominent. But while as business people we can learn a lot from sports teams, we also need to be very careful in superficially applying learnings from one sphere into another. In many organisations, the rush to implement wide-ranging teamwork is misguided and, as many have found out, not particularly successful. Part of the reason is that many people confuse teams with groups. A team is a collection of individuals who work interdependently – that is, their individual and collective success relies on each other, like the Irish rugby team. A group is a collection of individuals whose individual success does not rely on the efforts of their colleagues, but whose collective success may – like the Ryder Cup 'team'. The need to share knowledge or occasionally support or cover for a colleague does not create the need for a team. This may seem like an overemphasised distinction, but it is very important. Creating teams of any sort, but especially high-performance ones, is hard work. It takes time, resources and perseverance. There will absolutely be an investment required to make it happen. The critical question is whether the work of the collective is so interdependent that the potential dividend outweighs the investment required.
Uncomfortable places
Promoting teamwork can produce many useful benefits in terms of collective decision-making, generating consensus, creating a sense of shared responsibility and accountability, and importantly a feeling of being part of a supporting 'tribe'. However, normal teams tend to be missing the two vital ingredients that distinguish them from genuine high-performance teams – shared, high-performance norms and the ability to embrace conflict. Unfortunately, the addition of these two ingredients tends to make high-performance teams difficult (or at least uncomfortable) places to be, for most of the time. Genuine high-performance teams have exacting performance norms. Most collections of humans will find a performance level that is relatively comfortable for the group, somewhere slightly higher than the average, but not by much. This produces a mediocre performance level that is anathema to high-performance teams. These teams are made up of high-performance individuals who demand high performance from themselves and others, and who are extremely intolerant of poor performance from their peers. They are difficult individuals, especially when not under performance pressure. As team-working researcher Mark de Rond says, "What makes them great makes them difficult." This means that the role of the team leader is vital, in that he or she will have to manage the collateral damage that these people can create when not in 'performance' mode (be ready for your 'Saipan moment'!). The second feature we find in high-performance teams is the ability to embrace conflict. In many teams conflict is avoided for the sake of group harmony.
Embrace conflict
Unfortunately, avoiding conflict does not address the cause of conflict and we often find the problem of 'unfinished business' hampering the performance of teams. In high-performance teams, conflict is embraced, even created, to ensure that ideas are robustly challenged, for example by playing 'devil's advocate' in meetings. The members of the team will come with diverse and differing opinions and perspectives and will bring a healthy level of challenge and debate to every issue. The goal of the team is to produce an optimal answer, not to reach consensus. Too often Irish teams suffer from a terminal politeness problem, where we avoid constructive conflict for fear that it might turn destructive. This results in false harmony and sub-optimal performance. The prescription for creating a high-performance team is cognitively simple but behaviourally complex – that is, easy to say, hard to do. Stop looking for good 'team players' and look instead for high-performance individuals. Be prepared that a high-performance culture will be an uncompromising and at times uncomfortable place to be. Ensure that conflict is not closed down or avoided, but instead dealt with in an open and transparent way.
Dr Colm Foster is director of executive education at the Irish Management Institute. He will be a keynote speaker at Bord Gáis Energy's half-day conference, Leadership: Building a Winning Team on 11 May in Galway.
[post_title] => High-performance teams should embrace conflict – not shy away from it. [post_excerpt] => [post_status] => publish [comment_status] => open [ping_status] => open [post_password] => [post_name] => high-performance-teams-embrace-conflict-shy-away [to_ping] => [pinged] => [post_modified] => 2019-11-08 09:54:10 [post_modified_gmt] => 2019-11-08 09:54:10 [post_content_filtered] => [post_parent] => 0 [guid] => https://www.imi.ie/?p=19548 [menu_order] => 0 [post_type] => post [post_mime_type] => [comment_count] => 0 [filter] => raw ) [2] => WP_Post Object ( [ID] => 19182 [post_author] => 96 [post_date] => 2017-03-30 13:48:18 [post_date_gmt] => 2017-03-30 13:48:18 [post_content] =>
A common question I am asked is "How do I motivate my team?"   I usually respond, "You don't.   However what you can do is create the right environment, the right factors, and opportunities that will motivate each of your team members to give their best."
Every person on your team is different.  They have different interests, strengths, skills, needs, desires and behavioural characteristics.   Different work will energise different people.   By building a relationship that is based on trust, respect and a belief in each person, you will be able to gather information to help you answer the above question.  The information you learn will help you to:
Agree on objectives that will give each person a sense of achievement from their work and opportunities to learn and further develop their strengths. Studies from Gallup (Rath, 2007)  indicate that individuals who do have the opportunity to focus on their strengths every day are six times as likely to be engaged in their jobs.     Their studies also suggests that when a manager focuses on an individual's strengths the chances of them being disengaged is 1%.
Delegate interesting, meaningful and challenging work appropriately to your team members. The work you delegate should create the right opportunities for growth, learning and development and advancement.   Be there to support, encourage and coach your team member.  People want to feel that they are making a contribution that there is a purpose behind what they are doing.
Take a genuine interest in them as a person, their career aspirations/path feedback and work-life balance. Work with them to identify steps and actions that they can take to move them along their desired career path while achieving their desired work-life balance.
Give recognition and feedback in a way that acknowledges their strengths, skills and that they are valued. Help them to feel that they are making progress.  Too many managers focus on weakness's rather than strengths.   Gallup research (Rath, 2007) has shown that when a manager focuses on an individual's weakness's the chances of them being disengaged is 22%.   However, this is better than when a manager primarily ignores a team member when the chances of that person being disengaged is 40%.  Therefore, do not ignore your good or high performing team members.
Empower your team members. Share your vision for the team and what is expected of each person clearly and precisely and ask them for their ideas, input, feedback.  Genuinely listen to them.   If your team know, are bought into your vision and know clearly what is expected of them i.e. a detailed understanding of what they are supposed to do, how that fits in with what everyone else is supposed to do and how those expectations change when circumstances change (Wagner & Harter, 2006) they will be more creative.    Help each team member to feel that their opinions count.   Explore their input with them openly, act on it and implement where appropriate
What about pay?   In Dan Pink's YouTube video "The surprising truth about what motivates" he says that you need to pay people enough to take the issue of money off the table and that for complex tasks we are more motivated by mastery, autonomy, and purpose.
Have the right conversations with each person in your team.  It will provide you with the information and answers to create an engaging and motivating workplace for every individual.  Challenge yourself to build these relationships, to have a genuine interest in each person and their growth and development, set yourself objectives to create a motivating environment and measure your progress through your team's engagement and results, look for feedback and ideas from your team to help you with this.
References Rath, T. (2007).
Strengths Finder 2.0.
New York: Gallup Press. Wagner, R., & Harter, J. K. (2006).
12 The Elements of Great Managing.
New York: Gallup Press.
---
Dymphna Ormond is an IMI associate who teaches on  
Front Line Management
and
Essential Skills of Management
programmes.   Dymphna has over 14 years of experience designing and delivering training that engages, challenges and stimulates the thinking of participants.    Her areas of expertise and interest are in employee engagement, leadership and management skills, presenting and communicating with impact. [post_title] => 5 Tips for Motivating Employees [post_excerpt] => [post_status] => publish [comment_status] => open [ping_status] => open [post_password] => [post_name] => 5-tips-motivating-employees [to_ping] => [pinged] => [post_modified] => 2019-11-08 09:56:21 [post_modified_gmt] => 2019-11-08 09:56:21 [post_content_filtered] => [post_parent] => 0 [guid] => https://www.imi.ie/?p=19182 [menu_order] => 0 [post_type] => post [post_mime_type] => [comment_count] => 0 [filter] => raw ) )
Related Articles
Can HR add value to the Customer Experience?
High-performance teams should embrace conflict – not shy away from it.
5 Tips for Motivating Employees
5 ways HR can add value to your business
Successful businesses share a relentless and balanced focus on financial results (revenue, cost, and profit margin), customer satisfaction, operational excellence (quality, compliance, and risk), corporate and social responsibility and people performance.
.
Their senior executives work collaboratively and take mutual accountability for spotting opportunities and making a positive impact in all these business-critical result areas.
HR leaders can add value by collaborating with business leaders across the enterprise in order to create high performance organisations that are purpose led, put their people first, are customer obsessed, invest in developing critical business capabilities and have in place transparent and best in class talent management practices.
.
.
1. Place purpose at the heart of your organisation's business model.
People working in purpose led organisations tend to be more clear on the strategic direction of their business and how their own work contributes to the overall performance of the business, are more trusting of their managers and leaders, experience higher levels of responsibility and meaningfulness for the work they do, and feel a greater sense of belonging leading to greater levels of staff satisfaction, productivity and retention.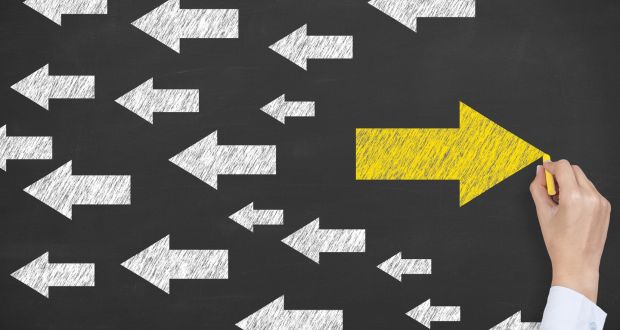 Purpose also impacts on customer, employee and investor choices as well as decision making. People want to work and do business with ethical organisations that want to make a positive impact in the communities in which they operate and the world at large.
Becoming a more purpose led organisation starts by articulating an authentic purpose statement that is more than just about making money and places social and environmental considerations at the centre of making strategic business decisions, then building awareness and finally embedding it into everything the organisation and its people do.
.
.
2. Cultivate a people and customer obsessed culture.
Take care of your people and they will take care of your customers. Creating a people centric customer obsessed culture is arguably the only source of long term sustainable competitive advantage.
Competitors can easily copy our products, technology, structures, and processes but the one thing that can't be easily copied or replicated is culture. Do not leave the development of your culture to chance. HR executives need to work with business leaders to clearly define, articulate and bring to life the ideal culture that they would like to create.
Remember that everything you say or do (or don't do) creates culture.
.
.
3. Embed proper talent management practices.
Talent management is a business-critical activity and therefore business leaders need to be fully committed to developing and executing talent management plans. It involves attracting, developing, and retaining those individuals with high potential who are of value to the organisation.
There are four critical activities that we should have clear strategies for:
(1) Identify your organisation's critical roles. Roles critical to successfully executing business strategy and have a large impact on bottom line results and/or the customer experience;
(2) Identify successors for all critical roles. Do you have a person ready now to step up into your CEO's role if he/she was to leave your organisation? or your Head of Data Analytics? Or Commercial Director? Or Chief Financial Officer? Lack of proper successors for critical roles is one of the greatest operational risk to any business.
(3) identify your high potentials (HiPos). Your high performers are not the same as your high potentials. High potentials are normally high performers but not all high performers are HiPos. HiPos are emotionally intelligent, have a growth mindset, are highly effective at dealing with complexity and ambiguity, enjoy and seek opportunities to lead people, and are highly ambitious but in a collaborative way.
(4) Fast track the development of your successors and high potentials by providing them with the right mix of knowledge and experiences that enable them to develop competency gaps, as well as, their agility, enterprise and critical thinking, creativity and collaboration skills.
.
.
4. Close current and future capability gaps.
Irish CEOs see the shortage of core skills as one of the biggest threats to business growth. According to PWC's Annual Global CEO Survey (2019) 33% of Irish CEOs say they are missing growth targets due to the lack of availability of key skills.
Skill shortages are also driving people costs up more than expected eating into an organisation's profit margin. Furthermore, these gaps are also likely to hinder the design and delivery of high quality products and services.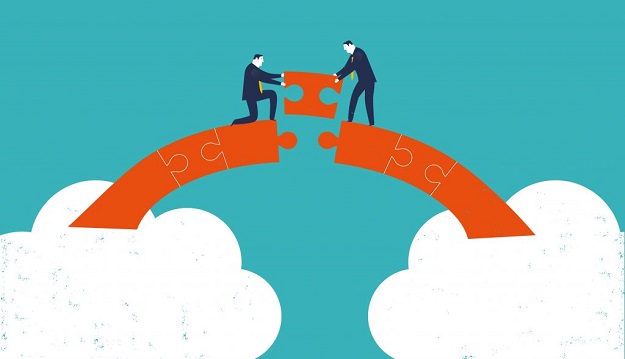 Irish organisations need to safeguard their organisation's future by identifying critical capabilities, assessing capability gaps, providing the right training and career development interventions needed and cultivating cultures that encourage ongoing curiosity, learning and agility.
.
.
5. Improve the customer experience by empowering your front-line staff and developing their emotional intelligence (EI).
Doing so will pay off in improved interactions and more profitable relationships with customers. L'Oréal is often cited as a good example of an organisation that has seen an improvement in profitability as a direct result of the introduction of a number of EI programmes for front line staff.
Great initiatives, however, are only as good as their execution. We have all come across purpose statements that look great on walls but carry little meaning or impact. We have participated in talent session where people are put in boxes or categories, but nothing has happened as a result.
We have had the need to replace a senior executive and although there was someone internally identified as their successor we go externally to fill the vacancy.
The five strategic initiatives above might sound simple to implement but in order to do it successfully and reap the benefits, it will require the right level of resources as well as commitment and time from the whole senior executive team in your organisation. Great businesses grow great leaders which in turn create the right climate for people to be at their best and deliver great outcomes for customers, the organisation and society at large.
Related Programmes
If you are interested in how you can enhance your organisation's performance through people, you may be interested in these programmes.