IMI yesterday conferred Life Fellowship on four senior leaders for raising the standard of management practice and for the impact they have had on business in Ireland.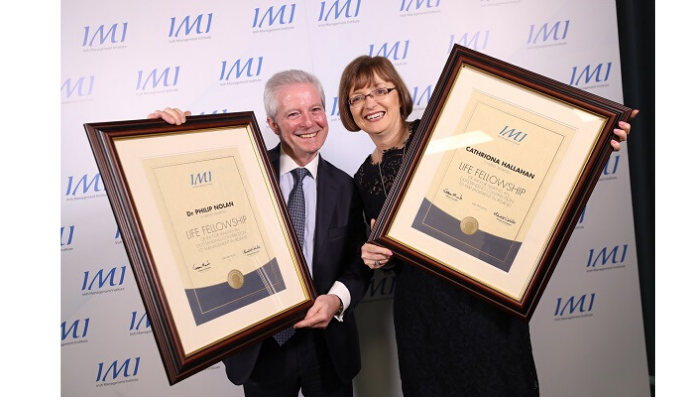 Cathriona Hallahan, Microsoft Ireland Managing Director, Dr Phil Nolan, former Chairman of Ulster Bank, Siobhán Talbot, Glanbia Group Managing Director, and Stan McCarthy, former Chief Executive at Kerry Group, were all named as IMI Life Fellows – the first time the honour has been awarded since 2002.
'Life Fellowship is the highest honour bestowed by IMI' said Terrence O'Rourke, IMI Board Chairman. 'It is the means through which we publicly recognise and celebrate those who make a truly significant contribution to the practice of management and business leadership in Ireland. In essence, Life Fellows are those that have practiced and fulfil the mission of IMI.'
The 2018 IMI Life Fellows join a prestigious list of ninety nine business leaders and thinkers including T.K Whitaker, Peter Drucker, Peter Sutherland and Gillian Bowler. IMI will again be conferring the honour in the coming years on senior business leaders who have made a significant contribution to the Irish business landscape.
.'I'm very privileged and humbled to join the illustrious list of IMI Fellows' said Cathriona Hallahan when asked about receiving her life fellowship. 'It's particularly special to be recognised by an institution like IMI who know what management and leadership entails.'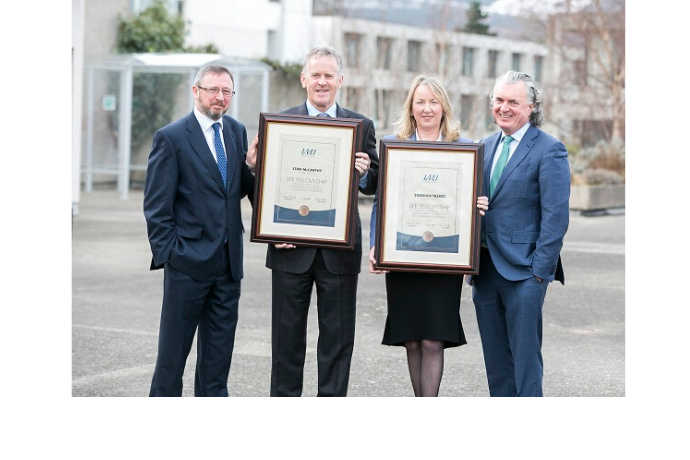 IMI recently became the first Irish executive education provider to be simultaneously listed on both the Customised and Open global rankings, published by the Financial Times. This global ranking follows the merger with University College Cork in 2016, combining UCC's expertise, relationships and global reach with IMI's global ranking, reputation for excellence and business community network to deliver distinctive executive education across Ireland and beyond.
'It is an honour and a privilege to receive the life fellowship from IMI' said Siobhán Talbot. 'I am a huge believer in continuing education and in the opportunities that it opens up. In Glanbia, we have put a lot of focus on developing our leadership and management programmes over the years and the IMI have worked closely with us on this agenda.'