Related Articles
IMI/30% Club Scholarship Winners for 2020 Announced
IMI/30% Club Scholarship 2021
IMI empower women to #ChooseToChallenge for International Women's Day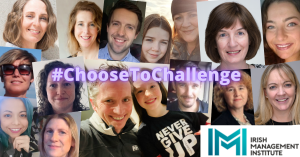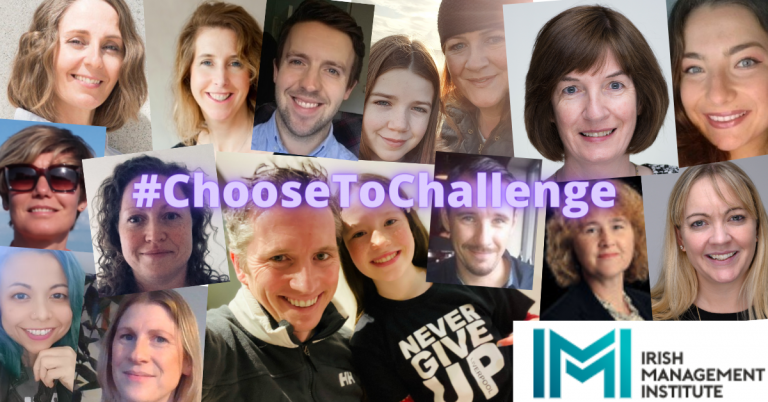 To celebrate International Women's Day 2021, the IMI are empowering women to #ChooseToChallenge and to seek out and celebrate women's achievements around the world.
Everyone has words of wisdom they live by, words that inspire them and that they try to embody daily. The IMI staff has answered the call for the quotes that have touched their lives most, whether they be from ancient proverbs, celebrities or even family members.
From challenge comes change. #IWD2021 #ChooseToChallenge
Patricia
"My mission in life is not merely to survive, but to thrive; and to do so with some passion, some compassion, some humor, and some style."
Maya Angelou
Katie
"What if I fall? Oh, but my darling, what if you fly?"
Erin Hanson
Sylwia
"Life shrinks or expands in proportion to one's courage."
Anais Nin, novelist & writer
Evanna
"Grasp opportunity by the forelock because it is bald behind."
Dave
"Knowing what must be done does away with fear."
Rosa Parks
Amy
"I trust that everything happens for a reason, even if we are not wise enough to see it."
Oprah Winfrey
Steven
"Success is not about who never fails. It is about who can spring – or even stagger – back up."
Samantha Power
Pauline
"If you don't like the road you're walking, start paving another one."
Dolly Parton
Eva
"You may not control the events that happen to you, but you can decide not to be reduced by them."
Maya Angelou
Farah 
"Women are like teabags. We don't know our true strength until we are in hot water."
Eleanor Roosevelt
Chris
"A culture is not an abstract thing. It is a living, evolving process. The aim is to push beyond standard-setting and asserting human rights to make those standards a living reality for people everywhere."
Mary Robinson
Yvonne
"One never notices what has been done; one can only see what remains to be done."
Marie Curie
"Women are the largest untapped reservoir of talent in the world."
Hillary Clinton
"There's nothing a man can do that I can't do better and in heels."
Ginger Rogers
Liz
"Friendships between women, as any woman will tell you, are built of a thousand small kindnesses…swapped back and forth and over again."
Michelle Obama
James
"Do what you feel in your heart to be right – for you'll be criticised anyway."
Eleanor Roosevelt
Susan
"Here's to strong women. May we know them. May we be them. May we raise them."
Niamh
"You are where you are meant to be, you are neither ahead or behind."
Jay Shetty
Amy
"Success is liking yourself, liking what you do, and liking how you do it."
Maya Angelou
Simon and his daughter 
"Never give up."
Eimear 
"Your journey is unfolding exactly as it should."
To learn more about International Women's Day, visit www.internationalwomensday.com and #ChooseToChallenge in 2021.