Related Articles
IMI retains its position in the Financial Times global rankings
Future of Financial Services Leadership Programme Launched in IMI
IMI/Rugby Players Ireland Scholarship Winners Announced
IMI/30% Club Scholarship Winners for 2020 Announced
Irish Management Institute, in association with IDA Ireland, launch Leading with Strategic Intent programme…virtually!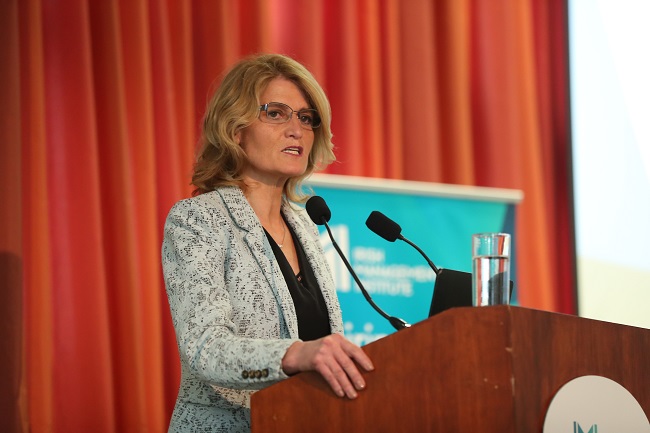 • Supporting leadership teams in Irish based FDI subsidiaries to enhance their influence, impact and value to their global organisation
• 16 IDA supported client companies participating in the programme in 2019 with extremely positive results
• Virtual launch on 16th September 2020
Following a successful debut last year, IMI, in association with IDA Ireland, will shortly launch its second Leading with Strategic Intent programme. The programme which has evolved to online delivery brings leadership teams from around Ireland together – virtually – to address the critical challenges facing multinationals, and to create a network of supportive and connected FDI leaders.
Both IDA Ireland and the IMI in its work with senior teams in FDI multinationals have identified the need for organisations to become more strategic in terms of their influence, impact and added value, the need to be better positioned within the global organisation as a whole, and the need to balance day-to-day operations with a more innovative and entrepreneurial mindset. The disruption and ambiguity experienced as a result of the global pandemic have amplified these needs, challenging leadership teams to adapt rapidly to the changing environment.
Mary Buckley, Executive Director at IDA Ireland, and IMI Council member said "IDA Ireland is delighted to continue our support of this programme with an exceptional line up of mentors and speakers, all aligned to empower Irish leadership teams to respond to the variety of challenges and indeed opportunities as a result of the global pandemic."
"After the economic and social shock of the coronavirus pandemic, Irish business leaders will need to continue acting decisively to compete on the national and international stage," said Simon Boucher, CEO of IMI. "FDI investment in Ireland remains relatively strong in the face of the Covid-19 pandemic but the sector is not complacent, and it is more vital than ever to cultivate strong leadership teams in Ireland ready to manage the short-term urgency of surviving the pandemic while continuing with longer-term strategies to create value in a competitive environment."
Grant support for this programme may be available from IDA Ireland. The next Leading with Strategic Intent programme will begin on 16th September 2020.