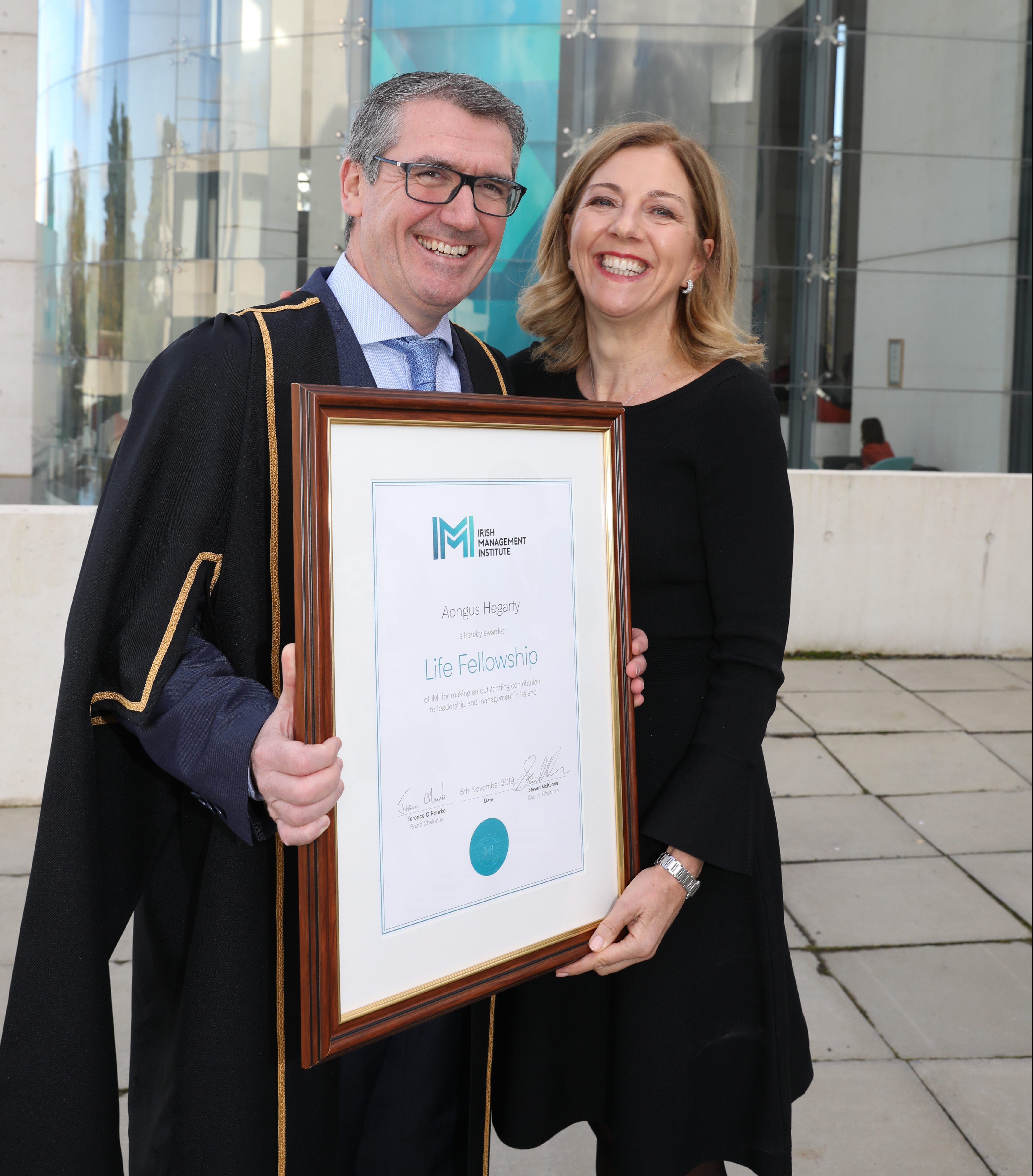 "It is a great honour and privilege to receive the life fellowship from the IMI and join an illustrious list of IMI Fellows who are helping to transform the global business environment"
Aongus Hegarty, a 20-year veteran of Dell Technologies, currently leads a team of 25,000 people serving customers across 120 countries as they enable businesses and organisations across the EMEA region to transform by embracing emerging technologies.
Aongus was recently recognised as one of the Top 10 Diversity Champions in the Economist Global Diversity List and is a member of the Balance for Better Business Review Group; an independent business-led Review Group established by the Government to improve gender balance in senior leadership in Ireland.
Since 2017, Aongus has been Chairman of the Executive Council for the American Chamber of Commerce and is also a member of the Special Olympics Ireland Council of Patrons.
"Throughout my time at Dell Technologies, I've continually sought out fresh ideas and perspectives that are needed to keep pace with change and to stay ahead of competitors. For me, curiosity is the key to successful leadership. By helping members of my team to think differently , we have developed an exciting culture of innovation that is helping to make digital transformation a reality for businesses and organisations across Europe."