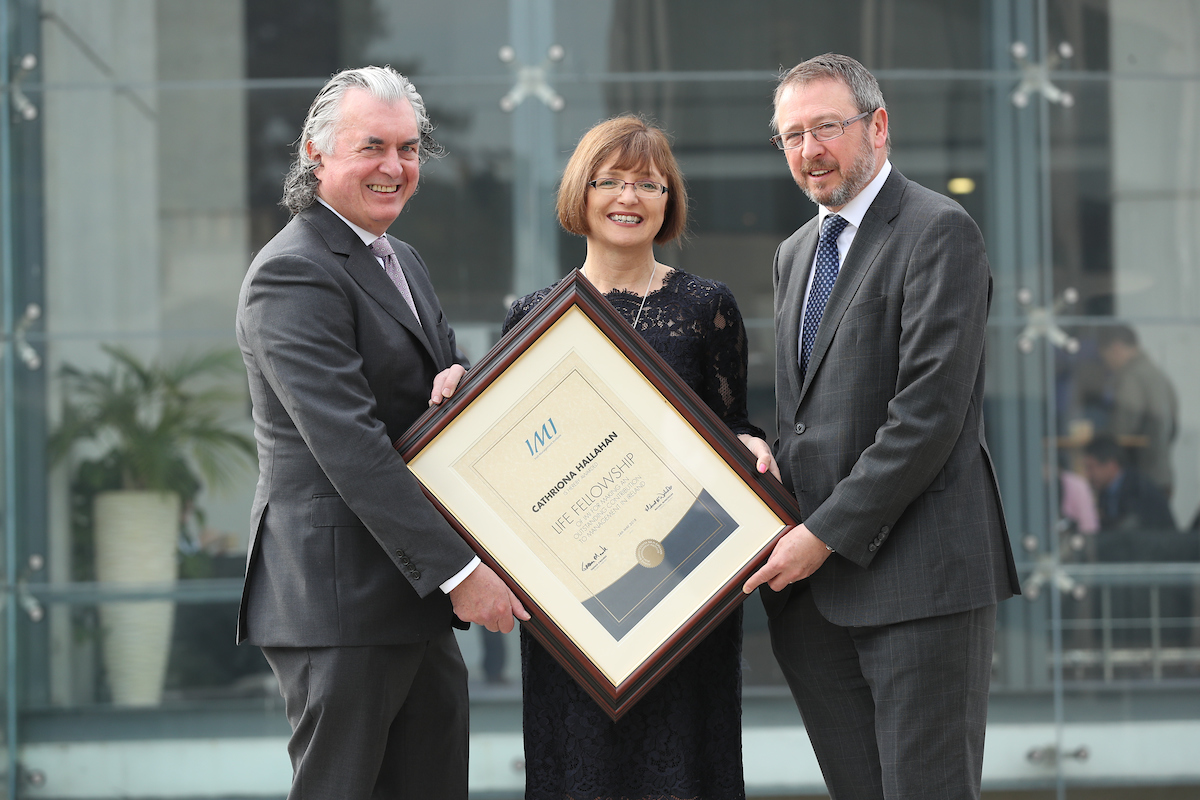 'I'm very privileged and humbled to join the illustrious list of IMI Fellows. It's particularly special to be recognised by an institution like IMI who know what management and leadership entails.'
As Managing Director for Microsoft in Ireland, Cathriona is responsible for driving Microsoft's commercial business on the island of Ireland. In addition to managing the continued growth and expansion of the business, Cathriona also represents the Company in Ireland on all strategic policy, corporate affairs and communications issues including overseeing a number of community, education and innovation programmes.
Cathriona joined Microsoft in 1986 and over the past 33 years has held a variety of senior roles in both Finance and Operations. She has managed large teams with regional and global responsibilities across a range of functions including global responsibilities for Microsoft Business Services and Enterprise Services, as well as directing Supply Chain Management, Logistics, Customer Care and IT & Financial support for Europe, Middle East and Africa.