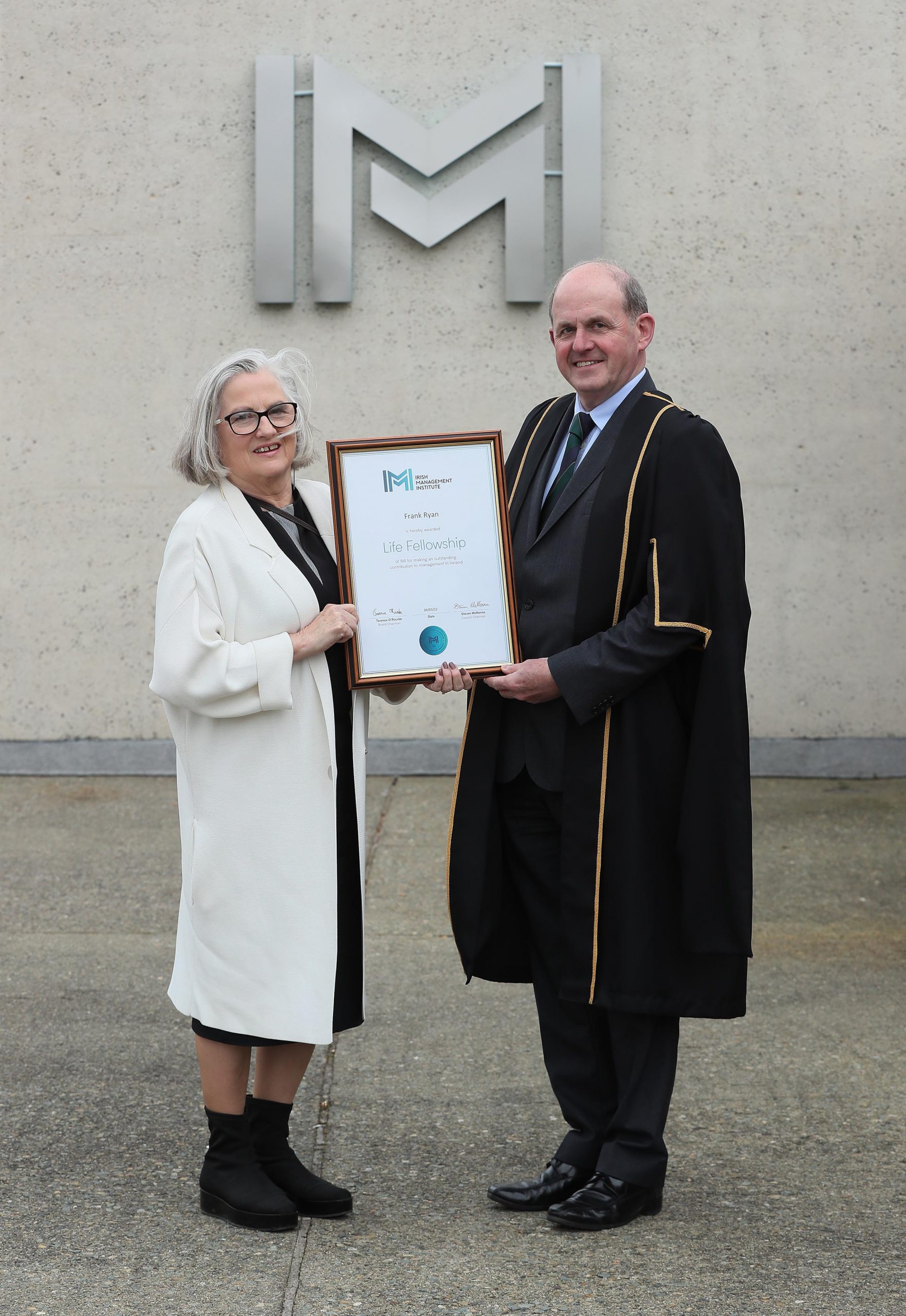 Frank Ryan spent 25 years with IDA Ireland, serving in North America from 1979 to 1983 and was
instrumental in facilitating the influx of foreign direct investment that re-shaped Ireland and its
economy.
He was a member of the team who successfully attracted the Intel investment to Ireland in
1989. More than €7BN has been invested by the company in Ireland, Intel employs more than 4,500
people at Leixlip and has been an important component of Ireland's high tech manufacturing
competitiveness. Frank served as chief executive at Enterprise Ireland from 2003-2012.
Frank was farsighted in his leadership and recognised the potential of Irish companies that had invested in R&D and innovation to address demand in a global market. During his tenure, R&D expenditure
dramatically increased, and the sales and jobs generated by Irish exporters hit record levels, even
through the economic difficulties of that period. He serves as chairman of IDA Ireland since 2014 and
continues to be instrumental in developing the presence of multinational investment in Ireland and
cultivating links between these entities and indigenous Irish businesses.
Frank is also chairman of the Early Learning Initiative at National College of Ireland which supports
education in marginalised communities. He is a member of the Committee of Industry and Commerce,
RDS, and a council member of the Irish Tax Institute.