Related Articles
Double the likelihood of your customer returning – the power of sustainable customer loyalty
Everybody counts. Develop the human. Now. - Six Word Wisdom from Doug Silsbee
The Best Business Books about Sustainability
If you want to put sustainability at the heart of your business, and how to get your business performing sustainably at pace, the team from the IMI Knowledge Centre have chosen a selection of great books, articles and reports for you to explore.
The Battle to Do Good: Inside McDonald's Sustainability Journey
by Bob Langert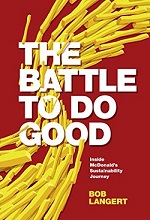 In The Battle to Do Good, former McDonald's executive Bob Langert takes readers on a behind-the-scenes eye witness account of the mega brand's battle to address numerous societal hot-button issues, such as packaging, waste, recycling, obesity, deforestation, and animal welfare.
From the late 80s, McDonald's landed smack in the middle of one contentious issue after another, often locking horns with powerful NGOs such as Greenpeace, People for the Ethical Treatment of Animals, and Corporate Accountability.
.
.
The Business Case for the Green Economy
Report from the United Nations Environment Programme
People, planet, profit is the mantra already adopted by many companies in the pursuit of corporate sustainability, but if we are to truly transform the economic paradigm then it needs to be adopted by many, many more.
This report clearly shows that business cannot afford to ignore the benefits that switching to a Green Economy will bring. Compelling economic and scientific data demonstrate the advantages for the financial bottom line, and a wide-ranging collection of case studies gives real-world examples of the Green Economy in action.
.
.
This Changes Everything: Capitalism vs the Climate
by Naomi Klein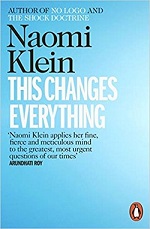 Naomi Klein's international bestseller This Changes Everything is a must-read on our future, one of the defining and most hopeful books of this era.
Forget everything you think you know about global warming. It's not about carbon – it's about capitalism. The good news is that we can seize this crisis to transform our failed economic system and build something radically better.
.
.
Upcoming Events
If you are interested in hearing from world-leading speakers at IMI, you might be interested in these upcoming IMI Membership events.
Find out more