Related Articles
Digital Marketing - A bottomless pit?
"Develop a digitally balanced business strategy" Six Word Wisdom from Thimon de Jong
"Great leaders create other great leaders" Six Word Wisdom from Sydney Finkelstein
Have you got your digital ducks in a row?
There are now more mobiles phones than people in the world, and the latest reports show we spend more time on mobile than at any other daily activity.
The world has gone mobile, and if your Marketing strategy hasn't fully embraced this, it's time to stop playing catch up and get your digital ducks in a row.
There are now more mobiles phones than people in the world, and the latest reports show we spend more time on mobile than at any other daily activity. Not surprisingly 1 in every 4 minutes on a mobile phone is spent on Facebook or Instagram. In fact, there are 2.3m people on Facebook every day in Ireland alone, and 95% of use is mobile only.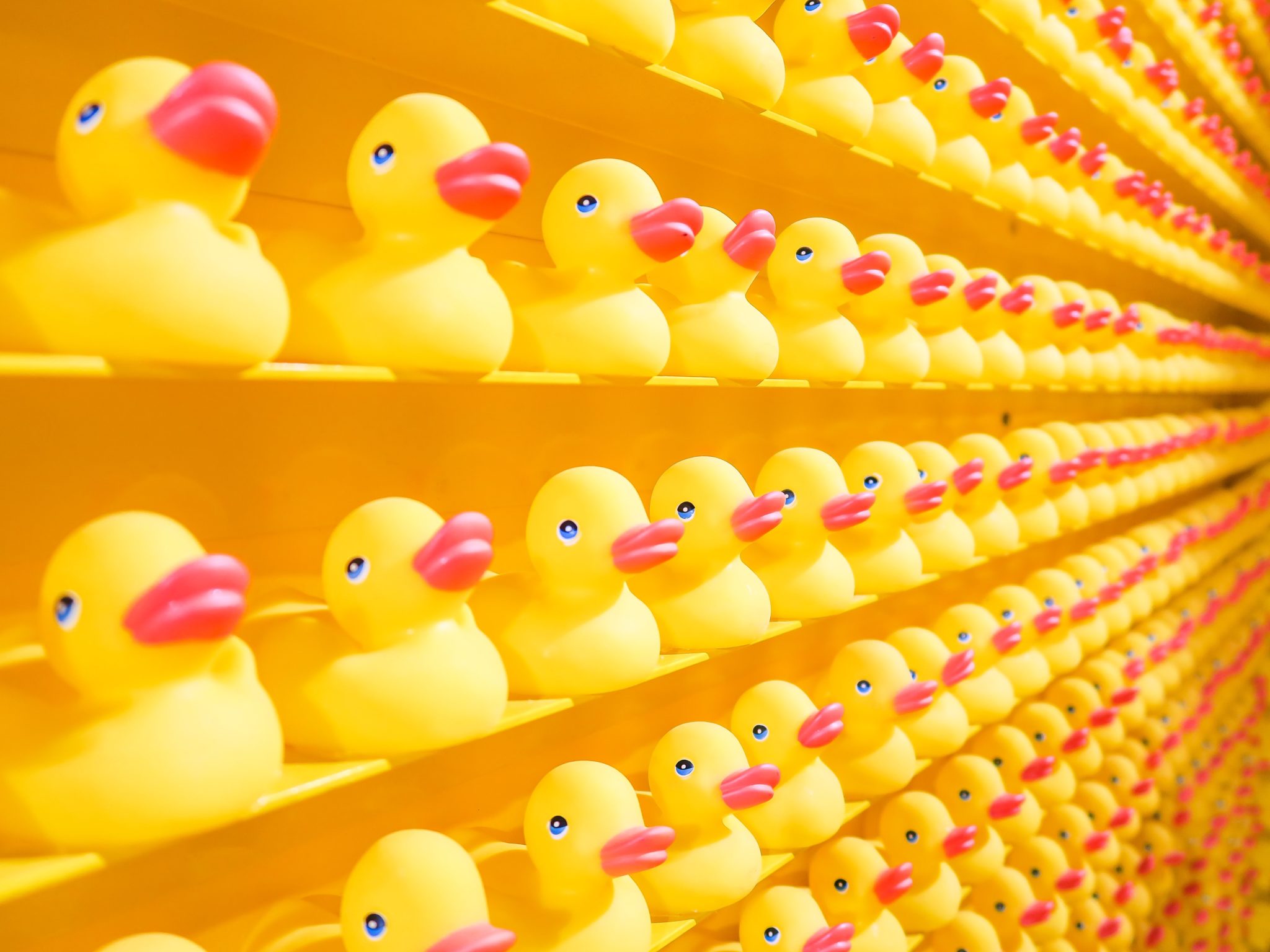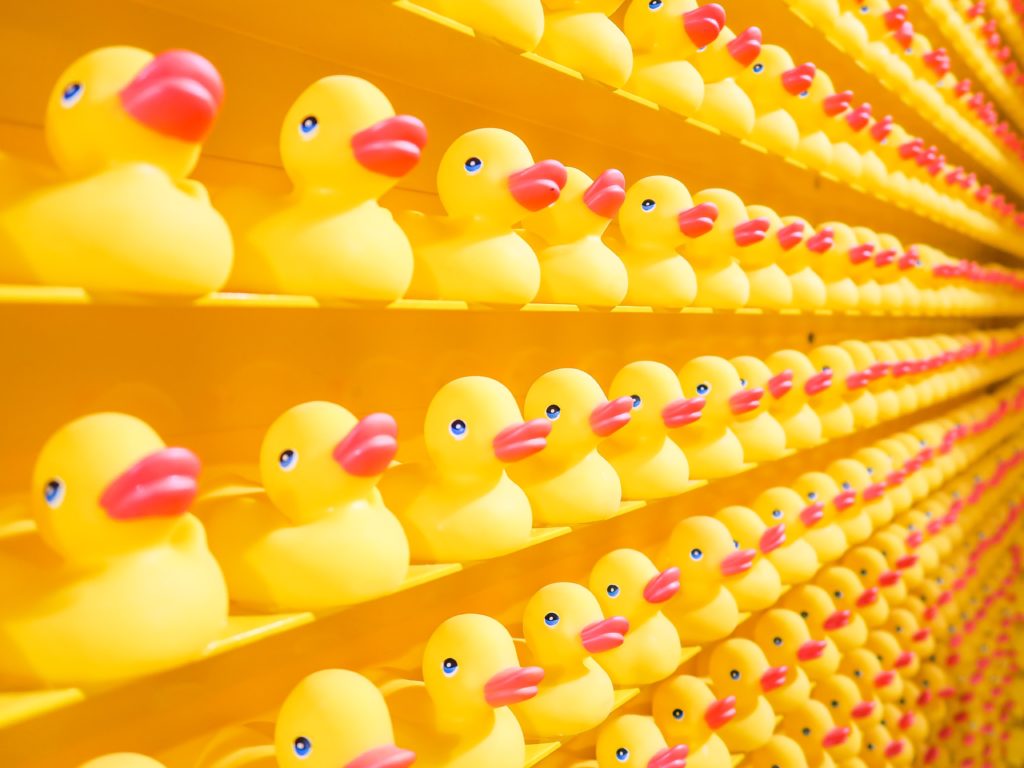 Looking to the future, 61% of millennials now use social media as their primary news source which along with other changes to consumer habits such as voice search, trumpets the demise of websites and search engines. With the rise in social media, for many businesses, you know longer need a website.
For businesses, there has never been a better time to effectively market to customers in a more cost-effective way. Social media platforms allow us to communicate with customers at every stage of the sales funnel and not just increase brand awareness like traditional media. Messaging apps have created direct customer chat channels, and "Smarketing" allows for conversion with a simple touch button.
Whether you are a B2C or B2B company, there is a social media platform for everyone, and even if you are not selling on-line, the R.O.P.O phenonium is here: Researched Online Purchased offline. Mobile allows small businesses to become large and local businesses to become global.
Despite all this opportunity we seem to be slow to fully embrace social marketing. Many Marketing Managers have become digital ducks, outwardly gliding along delivering campaigns that try to be creative in harnessing the advantages that technology brings while paddling furiously under the water trying to keep up with weekly social media platform updates, algorithm changes and new software that promise better performance.
The four pillars of social media mastery are now well documented: Content, Consistency, Listening and Resources. However, it seems the need to create multiple forms of engaging content to be consistently shared across multiple platforms is posing a massive challenge for marketers. In fact, I believe it is this need to build a vast library of digital assets that is posing as the greatest obstacle to embracing mobile marketing and all the rewards it can bring to your business.
So don't you think as managers it is time that we stop running in circles playing catch up and actually take the reins on mobile marketing? Isn't it time to start delivering a 360̊ Marketing strategy that fully integrates our communications content with data and technology so we can focus on being creative again?
The first step, of course, is the need to recognise and accept that an entirely new skill set is needed in our organisations. We need to stop the band-aid hiring of digital marketing assistants and start building strong and skilled "MarkTech" teams.
We need to make the business case to identify a budget to invest in training and resources that will develop a team that is a master of technology-enabled platforms married with mastery of the consumer journey and decision-making process.
We need creative Content Producers with graphic design skills, video production and editing skills who are also storytellers with the ability to communicate multiple messages, in multiple formats across multiple platforms. And of course, we need the hardware, software and networks to support this.
We need social media platform specialist who are given the luxury of time to optimise our channels: to create live content, to post the best possible relevant content and to complete social listening. Crucially we need to allow time to sit and research so to stay up to speed with the latest platform updates and functionalities. I wonder just how many managers have encouraged their teams to take the time to watch and digest the numerous hours of footage from last month's Facebook F8 conference?
We need expertise in search engine and social media optimisation to deep dive into the traffic on our media channels, to understand our customer's behaviours and connect the dots to maximise our outputs and rewards. The insights gained from a deep understanding of our analytics can then be used to develop accurate customer personas and create highly targeted adverts in a highly cost effective ways, demonstrating the value added that Marketing can bring to our organisations.
It is only when we decide to make the investment in this new MarkTech skillset and recruit, upskill or outsource this dream team of expertise that we will be able to embrace all that mobile marketing strategy and tactics offers and that Marketing teams can focus on being creative and being remarkable once again.
---
Rachel O'Leary is an associate faculty member of the IMI and delivers the Marketing module on our Mini-MBA programme. Rachel is a Marketing Consultant with 20 years' experience in the financial services, on-line retail, not for profit and education sectors.  Rachel specialises in Marketing Strategy, Social Media, Corporate Communications, Sponsorship, Event Management and Corporate Responsibility.
Related Programmes
If you're interested in this article, you may be interested in these IMI programmes.