66% of European companies say that customer experience has been a "very important" priority over the last three years.
Investment is continuing to increase and countries such as the UK are leading the way.
40% say that the CEO leads Customer Experience initiatives within their organisation. Sweden lead the way on this leadership item, with CEO's leading CX initiatives in exactly half of the companies.
If the CX trajectory is tracking upwards and this is a current snapshot on status, then we should be hopeful that we are starting to get the right level of attention around CX as something that can truly transform a business as opposed to something that just feels good to have in a mission statement.
The Dangers of Complacency
If there was any danger of us getting complacent on the progress made, the following 2 findings from the research provide a sobering reminder:
On a global level, the research indicates a level of confusion within companies about who is leading the customer experience drive. Although 72% of CEOs surveyed believe they own the CX initiative, only 27% of other executives believe the CEO leads it.
Within Europe 37% do not measure the success of customer experience transformation initiatives.
This is worrying for a number of reasons. CX has suffered a lot from the silo'd structure of traditional organisations and associated culture, which in turn impacts leadership clarity. There can be no confusion in terms of who leads these initiatives. In my personal opinion, it has to be top down and organisation wide.
Putting The Ball In The Back of the Goal
There is nothing new or ground breaking about the advice offered to drive the ball into the back of the goal! Its about being really clear on your CX purpose and getting the basics right:
Make CX a priority - Across the board, companies that prioritise future investment in CX believe they are reaping the benefits of better revenue growth and improved profitability.
Place the CEO in charge 
Find the evidence - More than a third of companies in Europe (37%) don't measure the success of CX initiatives. This endangers the effectiveness of CX investment.
Companies who prioritise future investment in CX initiatives believe they are more profitable and have better revenue growth than their peers, according to the research. As a Certified Customer Experience Professional (CCXP) who works with large corporations on their digital customer experience strategies I don't just believe that is the case, I know it is!
Graham Fagan is Head of Customer Experience and Multi-Channel at BT and is also a speaker on the IMI Diploma in Digital Business. He leads the development and go to market strategy for digital customer experience services at BT. He has worked in the ICT industry for 18 years and during that time he has held positions in business transformation, architecture, commercial marketing and digital strategy.
[post_title] => Digital Customer Experience: An Open Goal? [post_excerpt] => [post_status] => publish [comment_status] => open [ping_status] => open [post_password] => [post_name] => digital-customer-experience-open-goal [to_ping] => [pinged] => [post_modified] => 2020-05-11 20:42:22 [post_modified_gmt] => 2020-05-11 20:42:22 [post_content_filtered] => [post_parent] => 0 [guid] => https://www.imi.ie/?p=11600 [menu_order] => 0 [post_type] => post [post_mime_type] => [comment_count] => 0 [filter] => raw ) [1] => WP_Post Object ( [ID] => 14214 [post_author] => 55 [post_date] => 2016-04-07 10:45:50 [post_date_gmt] => 2016-04-07 10:45:50 [post_content] =>
Blockchain is rapidly emerging as the next multi-billion euro digital technology market.
Source: www.forbes.com
It is estimated that spending by organisations on Blockchain projects will exceed $1bn in 2017, which will make it one of the fastest developing digital technologies of all time.
It is receiving much attention due to its potential to disrupt and transform industry sectors. Blockchain has implications for multiple industry sectors including technology, financial services and healthcare. In financial services, institutions such as the Bank of England, Citibank, State Street and the NASDAQ are exploring its business potential. In healthcare, Blockchain technology has the potential to address issues regarding access, security, scalability and privacy of electronic medical records as well as enabling extensive healthcare research. Over the last few months, there have been a number of notable Blockchain "Proof of Concept" initiatives. For example, on New Year's Eve, NASDAQ enabled the first-ever private securities issuance on their new Blockchain technology platform, Nasdaq Linq. It is purported that Blockchain holds the potential for 99% reduced settlement time and risk exposure in capital markets. Yet, among the broader business community, there remains a lack of understanding of the fundamental concepts of Blockchain, an issue which needs to be addressed if organisations are to benefit from its disruptive capabilities and develop transformative use cases.
Definition
Blockchain is a distributed ledger - a continuously growing list of records that are hardened against tampering and revision. Fundamentally, Blockchain can be seen as a peer-to-peer infrastructure where nodes in the network coordinate to play a vital role in processing transactions. Bitcoin is the most widely known application which operates on Blockchain, with the technology being used as the public ledger of transactions for cryptocurrencies. However, it is in domains beyond cryptocurrencies that most disruptive and transformative use cases are emerging.
Architecture
A Blockchain implementation consists of two parts: 1)
Transactions
2)
Blocks
1. Transactions: the
actual data
to be stored in the Blockchain. Participants create a transaction using the system (When someone initiates sending of cryptocurrency to another person for example). 2. Blocks: Blocks are
records
that confirm when and in what sequence certain transactions became
journaled
as a part of the Blockchain ledger. These blocks are created by parties known as "miners" who use software designed specifically to create blocks. There are two key players in the network that play a role in executing Blockchain events: (a)
Miners
: Masternodes that have the ability to
create/process
transactions (b)
Name nodes
: Nodes that have the ability to
store data
within a chain Miners create blocks that confirm and incorporate those transactions into the Blockchain.
Source: www.bbc.co.uk
Blockchain: Characteristics and Advantages
1. Decentralisation: Transparency and Resilience
Every node has a complete or partial copy of the Blockchain. This avoids the need to have a centralized database. This decentralised approach removes single point failure for transactions, potentially facilitating greater resilience and transparency.
2. Double spend solution: Trusted Third party not required
Cryptocurrencies, for example, use various time stamping schemes such as proof-of-work, to avoid the need for a trusted third party to timestamp transactions added to the Blockchain. This avoids anyone easily double-spending the currency and the need for a third party intermediary to validate business transactions. This can serve to reduce transaction costs, realise significant cost savings while enhancing transparency.
3. Other advantages of Blockchain include:
The ability for a large number of nodes to converge on a single consensus of the most up-to-date version of a record.
The ability for any node that creates a transaction to, after a certain period of time, determine with a reasonable level of certainty whether the transaction is valid and became final (i.e. that there were no conflicting transactions confirmed elsewhere in the Blockchain that would make the transaction invalid, such as the same currency units: "double-spend").
An automated form of resolution that ensures that conflicting transactions (such as two or more attempts to spend the same balance in different places) never become part of the confirmed record set.
Business Innovation: The potential to disrupt and transform industries.
There are still many issues to be overcome before Blockchain is widely adopted. Issues pertaining to network design (permissioned vs permissionless), scalability and business models need to be addressed. There is no "one size fits all" solution.
What does this all mean for business? Opportunity!
In addition to the areas widely being discussed in relation to Blockchain, including payments (cryptocurrency), fraud (Everledger) and trading (NASDAQ), some other domains where Blockchain technology can be applied in driving business innovation include:
1. Auditing
: With a single set of transparent records, Blockchain has the ability to fundamentally change auditing processes worldwide.
2. Insurance
: A single set of transparent records, for example relating to building certification, fire safety, engineers reports etc. could potentially transform the insurance industry.
3. Business Records
: A single set of searchable records pertaining to company directorships, asset ownership, property transactions and judgements has the potential to completely transform practices within the banking and legal professions.
4. Healthcare:
Smart health systems, with functionality to include admittance and validation of patient's identity. Other potential use cases could include a universal ledger for medical research.
Therefore, Blockchain presents numerous business opportunities for organisation's to innovate, disrupt and transform industry sectors. However, they need to act now towards ensuring that they are leading the digital transformation within their sectors.
Dr. Philip O'Reilly is a Senior Lecturer at University College Cork and is the Programme Director for the 
MBS in Digital Business.
Philip has delivered keynotes and workshops to numerous multinational companies and at leading practitioner events including the Banking & Payments Federation of Ireland National Conference. He recently received the Stafford Beer Medal in recognition of the most outstanding contribution to the philosophy, theory and practice of Information Systems (IS) from the Operational Research (OR) Society at an Awards Ceremony.
_____________________________________
[post_title] => Blockchain: Digitally Disrupting and Transforming Business Ecosystems [post_excerpt] => [post_status] => publish [comment_status] => open [ping_status] => open [post_password] => [post_name] => blockchain-digitally-disrupting-transforming-business-ecosystems [to_ping] => [pinged] => [post_modified] => 2020-05-11 20:12:21 [post_modified_gmt] => 2020-05-11 20:12:21 [post_content_filtered] => [post_parent] => 0 [guid] => https://www.imi.ie/?p=14214 [menu_order] => 0 [post_type] => post [post_mime_type] => [comment_count] => 0 [filter] => raw ) [2] => WP_Post Object ( [ID] => 19265 [post_author] => 11 [post_date] => 2017-04-07 11:15:47 [post_date_gmt] => 2017-04-07 11:15:47 [post_content] => [post_title] => Calling Time on the Digital Advertising Party! [post_excerpt] => [post_status] => publish [comment_status] => open [ping_status] => open [post_password] => [post_name] => calling-time-digital-advertising-party [to_ping] => [pinged] => [post_modified] => 2020-05-18 07:29:03 [post_modified_gmt] => 2020-05-18 07:29:03 [post_content_filtered] => [post_parent] => 0 [guid] => https://www.imi.ie/?p=19265 [menu_order] => 0 [post_type] => post [post_mime_type] => [comment_count] => 0 [filter] => raw ) )
Related Articles
Digital Customer Experience: An Open Goal?
Blockchain: Digitally Disrupting and Transforming Business Ecosystems
Calling Time on the Digital Advertising Party!
Leading Digital Natives as a Digital Adapter
Business processes and systems have been automising, customising, integrating and optimising with leading edge technologies for almost 30 years.
The Real Transformation Required
Digital transformation in our organisations is not new. Business processes and systems have been automising, customising, integrating and optimising with leading edge technologies for almost 30 years. Many senior leaders have watched these changes with interest, educating themselves as they move up the ladder, but it is only relatively recently that it's become clear that the real digital transformation required is not organisational, it's personal.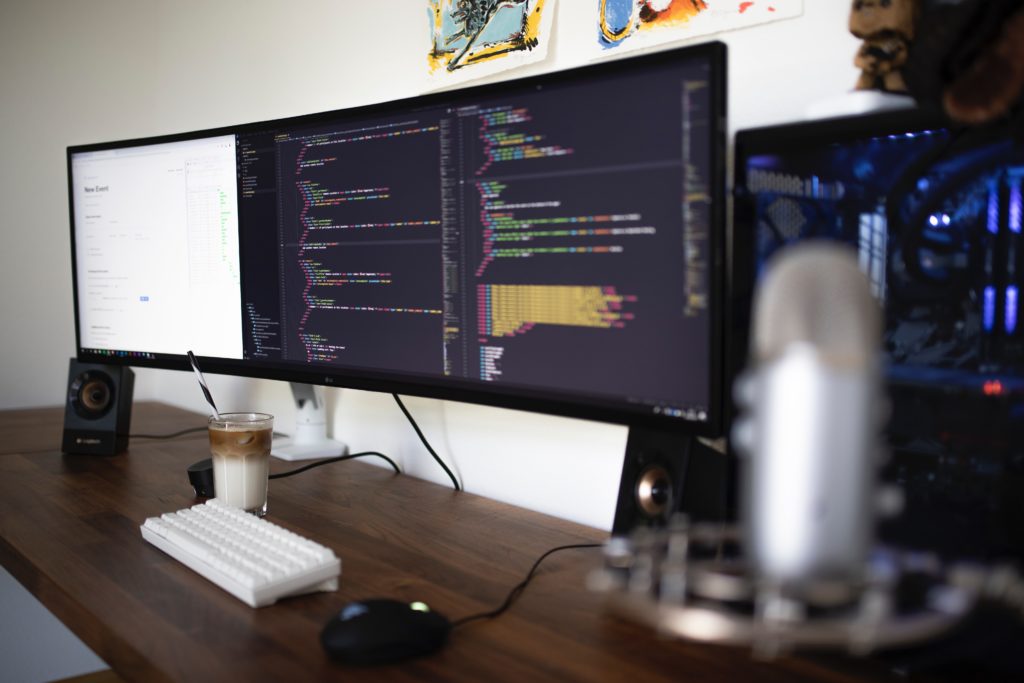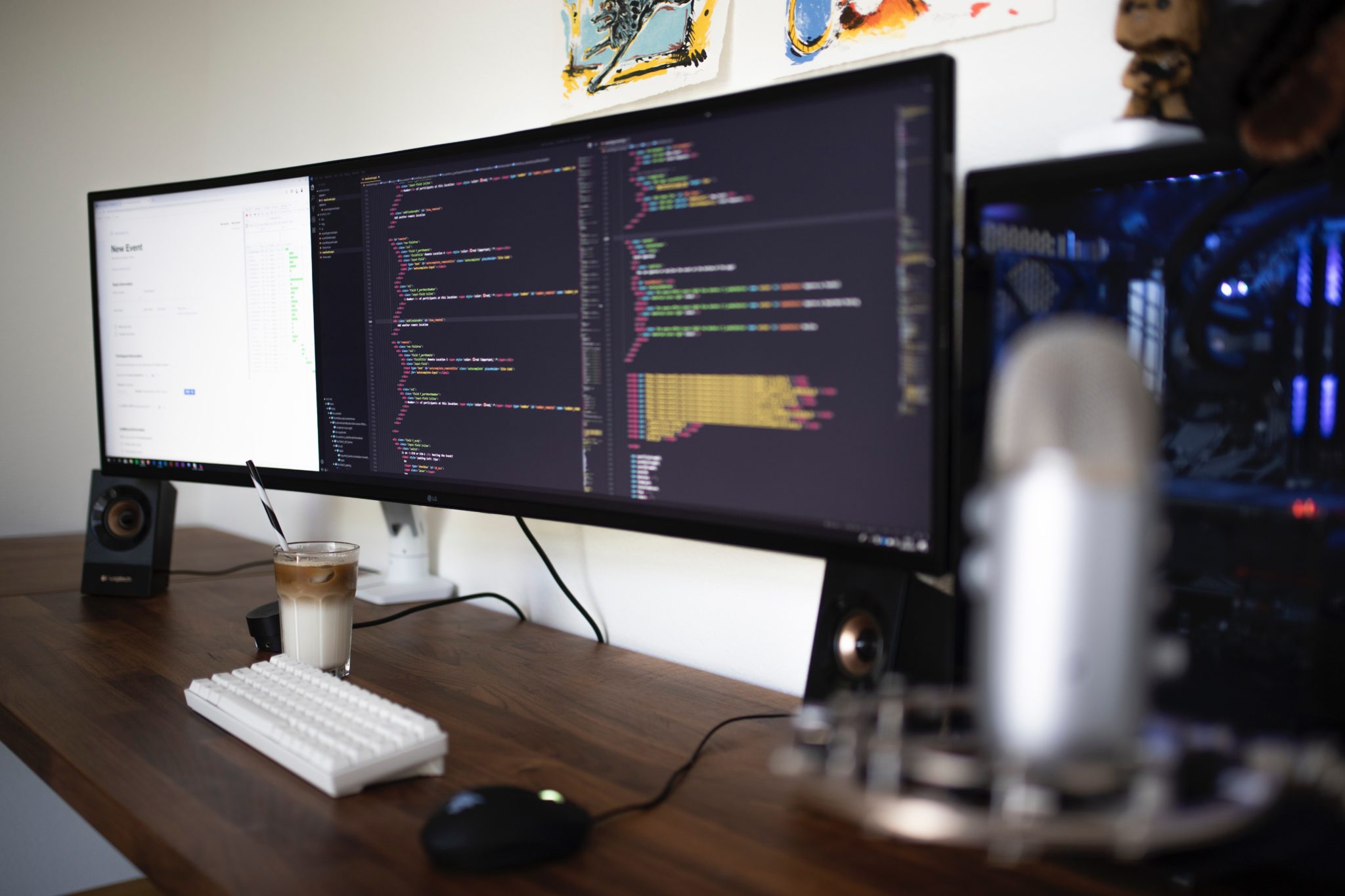 Out of all the business functions where this personal transformation is required, marketing is on the frontline, purely because it's a function that interacts with a rapidly changing digital environment on such regular occasions.
The challenges for marketing leaders during this journey of digital marketing transformation are multiple and complex. The speed of change and ever-growing range of marketing tools & tactics, changing consumer habits as well as changes in media consumption means that many marketing leaders now find themselves in a constant continuum of not only playing catch up on the digital marketing environment but also scrambling to upskill their own digital marketing competencies.
.


Digital Natives vs Digital Adapters 
We recognise there are now two types of employees in the workplace: digital natives and digital adapters. The challenges of managing this divide are felt at every level and in every function. It affects culture, training, performance, competencies, processes & communications. Multinationals work hard to millennial proof businesses to attract and retain staff. So too marketing leaders are adapting to implement effective fully integrated marketing strategies to attract and retain customers while also managing the marketing resource required to do this.
This can be daunting task to a senior marketing leader who might feel like a digital dinosaur when faced with the challenge of developing a digital marketing strategy. In particular if your industry sector, past marketing strategy and resource allocation has steered your career in a direction that didn't allow you to embrace all things digital. Until recently many marketing leaders have had to reply on agencies, interns and younger members of staff to help them acquire familiarity with digital platforms.
.
Your Digital Transformation Journey
So how can our marketing leaders manage their own personal digital marketing transformation journey? Firstly, it is important to recognise the fact that you are a digital adapter. If you have over 15 to 20 years Marketing experience you are not a digital dinosaur as the chances are you have been acquiring and building digital marketing skills throughout your career but at a time when they were not recognised as so.
I started my professional career with KPMG in 1998. The week I joined marked the firm's transition from Macs to PCs and with that came Microsoft Office '97 and Outlook. Within months we moved away from endless hours of faxing and de-duplicating excel spreadsheets to a seamless events management platform that could produce personalised html invites with a RSVP button so that with just one click we had downloadable RSVP capture. A year later I managed the development of the firms first microsite for graduate recruitment including a downloadable pdf application form – the first step to an online application process. The traditional graduate recruitment brochure was reduced from 15 pages to a simple housing folder pointing to the website and allowing for those without internet access, it was also available on an attached CD Rom. At the time this move was seen as radical.
I can look back on my professional career reciting lists of projects and initiatives such as these and now I can refer to my digital transformation journey. Only now can I throw in terms such as web based systems, lead generation, user experience and content management systems to describe all this activity. But not back then. We had no such language to describe our marketing initiatives. In fact, we didn't even know we were practising digital marketing. The term had not been coined. We were simply adapting and implementing change at a massive pace.
I am a digital adapter and as a digital adapter I can recognise the value of offline and online marketing tactics. I embrace the data and insights that digital now brings to help make more informed marketing decisions. If you are a fellow digital adapter be reassured that you are best placed to develop and deliver a fully integrated marketing strategy that embraces everything digital has to offer blended seamlessly with traditional marketing methods. But also recognise the need to embark on your own personal digital transformation journey.
Digital marketing has added many additional and new functionalities to our marketing departments. Our digital assets – our on-line brand, online community, online platforms, data, insights and content are now the first experience of our organisations for our stakeholders. Management of these assets requires knowledge of the new competencies and resources required for an effective marketing function while also having the insight to develop and implement fully integrated marketing strategies – and not ad hoc digital strategies nor abandonment of proven off line tactics.
Exciting, but challenging, times
If you are digital adapter leading a marketing team you know there has never been a more exciting time to be in marketing with an endless range of tools and tactics to test and try yet paradoxically, there has also never been a more challenging time to effectively reach customers. It is only by implementing a fully integrated marketing strategy that we can address this, a strategy that is bold and brave enough to drop underperforming platforms so to have the bandwidth to embrace new platforms and technologies while having the agility to respond and react to customer micro moments of enthusiasm for your product.
Despite all this technological change we should not forget that our objective as marketers has not changed – our marketing outputs have to be remarkable. Fully integrated marketing strategies have to be creative enough at each stage of the customer journey that our customers will reward us – it doesn't require a degree in digital marketing to tell a team that.
---

Rachel O'Leary is an associate faculty member of the IMI and delivers the Marketing module on our Mini-MBA programme. Rachel is a Marketing Consultant with 20 years' experience in the financial services, on-line retail, not for profit and education sectors.  Rachel specialises in Marketing Strategy, Social Media, Corporate Communications, Sponsorship, Event Management and Corporate Responsibility.
Related Programmes
If you're interested in this article, you may be interested in these IMI programmes.