Related Articles
Being conscious of the unconscious
Agility: elusive, but essential and the key to thinking differently
Developing Emotional Intelligence with Business Simulations
How to win your day when working from home
Before I set up my own business 4 years ago I worked in a virtual organisation for nearly 5 years and worked from home. In light of the current Covid-19 situation I put together a top 20 list of how to win your day when you work from home. Hopefully some of these tips may help:
1. "Get up and Fuel Up" was my motto when I worked from home. Exercise in the morning if you can before you start work (in-doors or out-doors). I personally do 20 minutes of power yoga/stretching. Shower and dress as normal. Try not fall into the "Stay in your PJ's" routine (I did this and it's not good for the head). We love routine so create a morning routine that works for you to start the day.
2. If you are not into setting daily goals /to-do lists- now is the time to start! It keeps our focus on "did it's" as well as "to-do's". Your will feel a sense of satisfaction and validation when you tick off items completed.
3. Structure your day like you would if you were in the office as much as possible. Most remote workers fall into the trap of lack of structure which triggers disengagement.
4. Check in with yourself at least 3 times per day during your work day to see how you are feeling. Are you energised or drained? Do you feel tired? Do you feel isolated? Once you check in and reflect you can put a measure then in place to combat negative feelings.
5. Take a proper lunch break every day and try to get a short walk in (walking releases endorphins that boosts your mental health and decreases your sensitivity to stress).
6. Take regular breaks throughout the day and be really strict on this. Vary what you do with your breaks: For example, you could use this time to video chat a colleague.
7. Less emails and more face time interaction by zoom/skype or whatever medium you have at your disposal. This is key to combat feelings of isolation
8. Try track your day to see when you are most productive. This is different for everyone. We cycle through periods of 90-minute blocks of productivity and heightened focus. These blocks of high productivity time are known as ultradian cycles and the manner in which we cast in/ out of them is called our ultradian rhythm. The start of each ultradian cycle is where our brain is most energetic and focused. At the end of each ultradian cycle you won't be as energised. This is why breaks are so key. You can break your day into 90 minute tasks also if that works for you.
9. Listening to music can sometimes help during parts of the day (if this doesn't cause you distraction). If I'm feeling a bit disengaged I always have a motivator playlist at the ready. I also have a playlist for relaxing.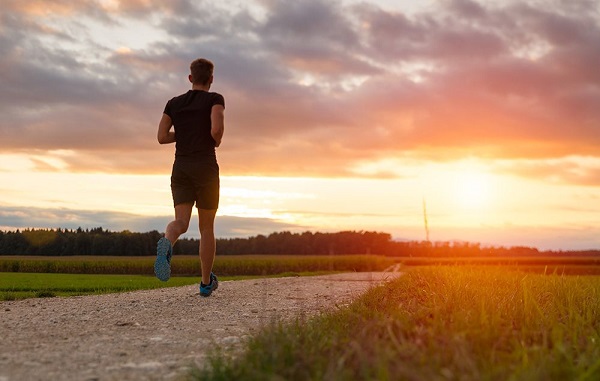 10. Get outside at least once a day (and yes even if it's raining!)
11. Establish expectations/boundaries with anyone else that may be in the house.
12. Be mindful of procrastination. By consciously asking yourself "what haven't I done that is causing me stress?" you will be able to prioritize getting that done, and significantly help your inner procrastinator.
13. The 20/20/20 rule helps prevent eye strain from staring at a computer screen 8+ hours a day. The idea is that "a person takes a 20-second break from looking at a screen every 20 minutes. During the break, the person focuses on an object 20 feet away, which relaxes the eye muscles. You can set a reminder on your phone to do this.
14. Take full advantage of your kitchen and eat well and healthy. (I invested in a proper coffee machine, a soup maker and a smoothie maker)
15. Be aware of your personality type. Extroverts need interaction to be energised whereas introverts often get their energy from themselves. Make adjustments to ensure your interaction levels are in line with what your personality needs.
16. Accept that some days will not go to plan and you will feel fed up. It's ok to have "off days". Accept this and make any necessary changes for the following day. 90% of our thoughts are recycled from the day before so we just need to break that cycle of thinking so we don't bring it into the next day.
17. Change your surroundings if you need to. I personally couldn't stay in my office space all day. I used to switch it up and move rooms (not always possible for some based on your set up)
18. Set boundaries to power down and close the virtual door of your office. There can often be a guilt factor to work longer hours when working from home.
19. Send your manager an end of the week update if you and your manager deem it appropriate.
20. Continually check in to see what is working/what is not working and make the necessary amendments and changes. It will be a work in progress for a while until you figure out what works best for you.
Related Programmes
If you're interested in the future of work, you may be interested in these IMI programmes.