Related
A&L Goodbody partners with IMI for unique lawyer development programme
Irish businesses pass Covid-19 'stress test', according to IMI-CUBS research
Professor Michael Murphy Awarded Life Fellowship at IMI's Autumn Graduation Ceremony
There was a celebratory mood around the IMI Campus recently as the IMI held its Autumn graduation ceremony, which saw Professor Michael Murphy awarded a prestigious Life Fellowship.
"Life Fellowship is the greatest honour the Irish Management Institute bestows," said Dr. Simon Boucher, Chief Executive of the IMI. "It's reserved for leaders of distinction who role-model our values and make a real difference in the world. We are delighted to celebrate University College Cork Professor Emeritus Michael Murphy as our latest Life Fellow. A leader with vision, character and common sense."
Professor Murphy was the 14th President of University College Cork between 2007 and 2017, during which time he defined a vision for UCC as a world-class university connecting the Munster region to the globe. Under Professor Murphy's presidency, UCC was the first university in the world to be awarded the Green Flag of the Federation for Environmental Education and to be certified for ISO 50001, along with being named Sunday Times University of the Year for two consecutive years and experiencing a 15% growth in research funding.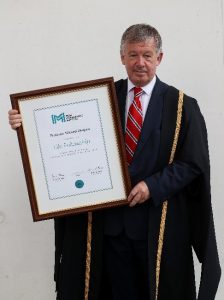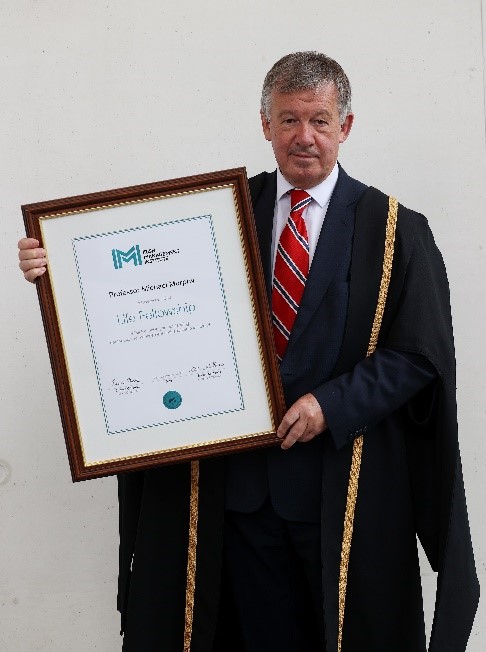 However, arguably his greatest triumph came when he oversaw the UCC-IMI merger in 2016. Leveraging UCC's academic pedigree and prestige, and the IMI's internationally recognised capability for understanding business needs and designing executive education that delivers real-world impact, the merger represented a breakthrough in Irish business education in scale, capability and ambition.
A former Chairman of the Health Research Board of Ireland, board member of the Irish Health Service Executive and currently serving as President of the European Universities Association, along with authoring over 100 original research articles, Professor Murphy joins an elite list of Life Fellows who have made a significant contribution to the practice of management and business leadership in Ireland, practicing and fulfilling the IMI's mission to equip leaders to build a better future.
Along with honouring Professor Murphy, graduates representing some of Ireland's most dynamic and cutting-edge companies celebrated their triumphant day surrounded by family and friends. Graduate qualifications included Professional Diplomas, awarded by UCC, ranging from Executive Coaching, Leadership, Strategy and Innovation, Management, Organisational Behaviour, and more.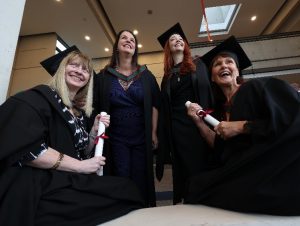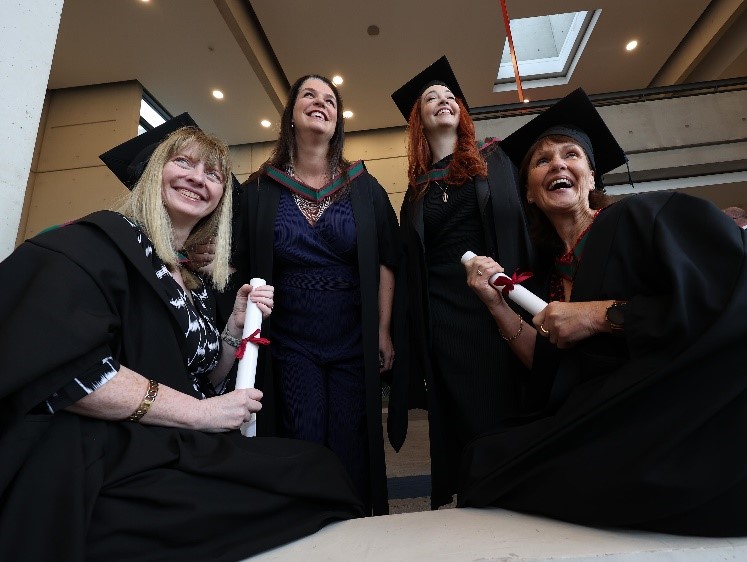 The ceremony also saw a number of graduates achieve a Professional MBS and an MBS in Business Practice respectively, having completed three Professional Diplomas at IMI, including Irish sporting legend Bernard Dunne – no doubt Bernard will bring the leadership skills he acquired throughout his time at the IMI to his new role as high-performance director with Team India.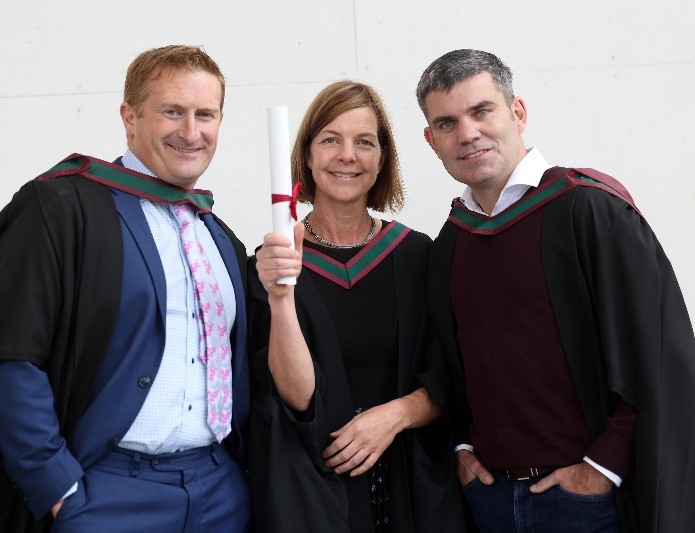 Truly a knockout of a day!