Majella Darcy, Chief People Officer, Ornua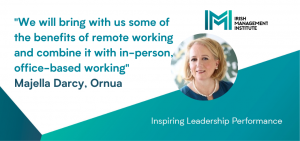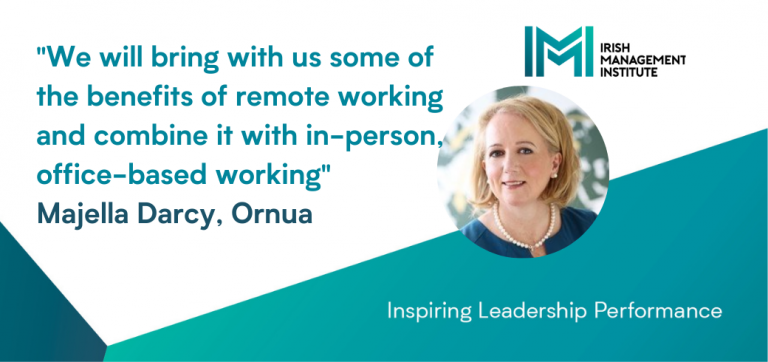 "As a global business with over 2,400 people working collaboratively all over the world, moving to a hybrid working model is a natural next step for Ornua. Our business performed well throughout Covid-19 as our people worked together with a common purpose of keeping each other safe and keeping our business running. As we look ahead, we will bring with us some of the benefits of remote working – trust, flexibility, autonomy, and a better work/life balance – and combine it with in-person, office-based working that facilitates better collaboration, innovation, and creativity and strengthens relationships.
We are working on a framework for dynamic working that will be supported by policies and procedures that consider the health and safety, along with the legal and regulatory requirements, in every location we work in. We will enable this new hybrid model with strong digital communications platforms and revised workspaces to promote better collaboration. A hybrid working model, while broadly welcomed, does represent change so we're focusing on an integrated change management and communications programme that will help support our people as we transition. This programme will include training to help equip our people leaders with the skills they need in managing a hybrid team."
Pat Naughton, Executive Director for People and Organisational Development, ESB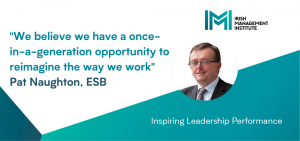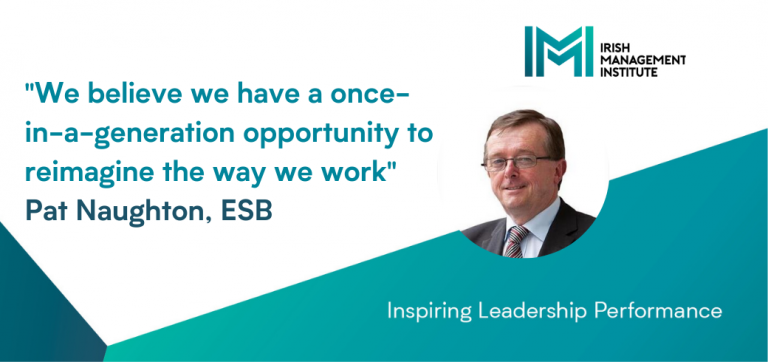 "To deliver on our purpose of leading the transition to a secure, affordable, low carbon energy future, we need a culture that is based on trust, agility and outcomes. At ESB, we believe that we have a once-in-a-generation opportunity to reimagine the way we work to make this possible. Through our Smart Working Programme, we will bring together the best of who we are with what we have learned over the past 15 months to create a flexible framework for the future, that will empower our workforce, serve our customers better and optimise business results.
While new digital technologies will help to make this possible, the role of leaders will be critical to its success. Our leaders shape the experience that people have while working in ESB and must balance the drive to deliver our strategy with guiding and supporting our people. As role models, they will be the embodiment of our values and the architects of our future culture."
Ashling Cunningham, Chief Information Officer, Ervia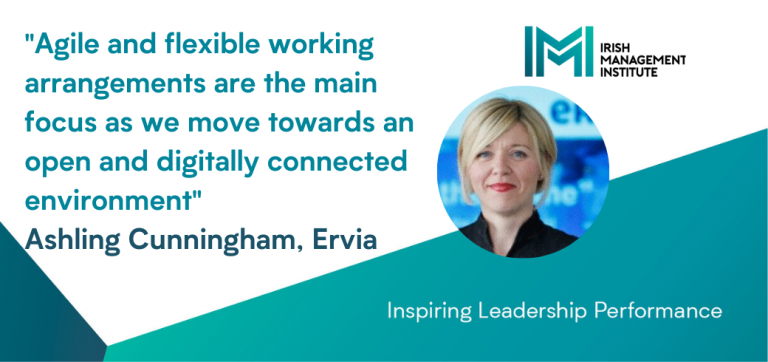 "Digital is about leveraging emerging technologies and resultant capabilities to revolutionise how we will work now and in the future. The Ervia Digital transformation has accelerated over the last 12 months. Agile and flexible working arrangements are the main areas of focus as we move the workforce towards an open and digitally connected environment assisted by dynamic collaboration tools. Hybrid work is here to stay. The success of hybrid workplaces points to a future that blends home and office. Supporting hybrid working has become a top priority with the key pillars of productivity, collaboration and security underpinning the connected workplace experience across Ervia."
Donal O'Donoghue, Managing Director, Sanderson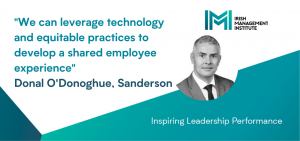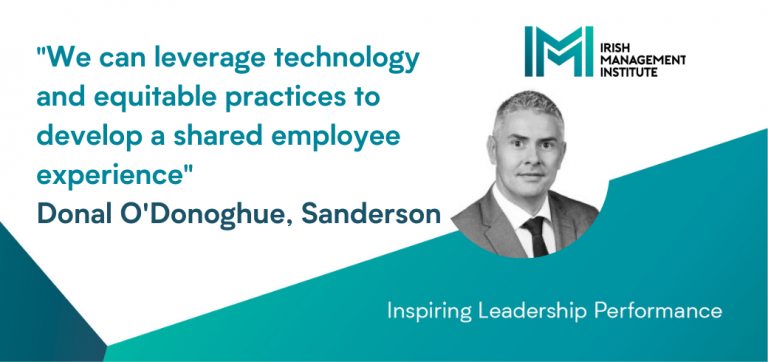 "The first step in preparing for a hybrid working model as a leader is accepting and embracing that the world of work has changed. People leaders will develop and lead hybrid teams composed of on-site and remote employees for many years to come. Employees have proven to a great extent that the model works. Increased autonomy and trust yielded improved productivity in many organisations.
The second step is recognising that on-site and remote employees will have a vastly different employee experience. It is neither practical nor possible to attempt to create a similar employee experience for each group. However, we can leverage technology and equitable practices to develop a shared employee experience.
In the past, remote workers were often overlooked for promotion, particularly for people management roles. It was easier for on-site employees to become involved in cross-functional teams because they were visible and thus considered for inclusion. In many cases remote workers missed out on opportunities for being "out of sight, out of mind". This resulted in a lack of equity, resulting in remote employees feel isolated and disengaged. Creating equality of opportunity in the hybrid workplace is a critical success factor."
Jennifer Dowling, Work Psychologist & Director of Train Remote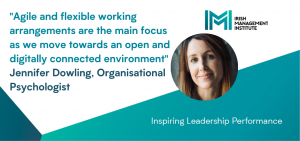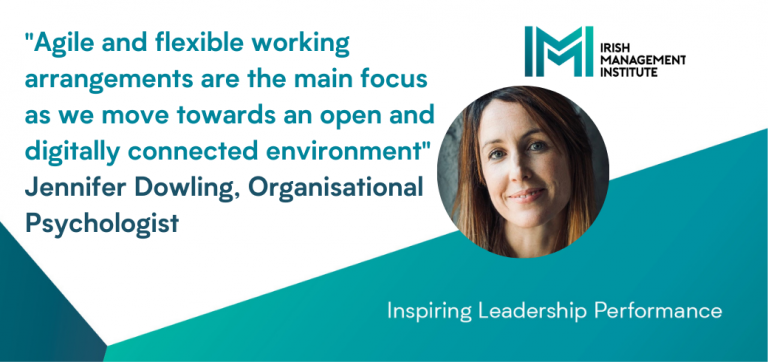 "The world of hybrid working is rapidly approaching and, like with all significant change, some are more prepared for this shift than others. In working with a large number of organisations, managers and teams in managing remote working and supporting the transition to hybrid, some key trends are apparent to me.
Organisations who have been engaging in active and regular two-way communication across the business are starting from a stronger position. Prioritising this conversation as we re-enter new workplaces will enable companies to collectively shape their future ways of working based on what works best for the business and its employees. This also serves to build and maintain trust, which will be the currency of a successful hybrid workplace.
In our research pre-Covid we found that the biggest blocker to remote and flexible working was manager-level resistance. Organisations need to now work with managers to capture the learnings from the last 15 months and build practices that will support them in leading their teams over the coming months. This is more important than ever in ensuring equality and fairness in the accessibility to flexible working going forward.
Finally, as we navigate our way from 'pandemic home working' to what will initially be 'pandemic hybrid working', having a dedicated internal working group with a mandate to monitor and shape evolving policies and seek best practices can ensure that a successful transition remains a priority for businesses going forward."
Related Programmes
You may also be interested in the following programmes.