Top 50 Executive Education Providers in the World
'Simon Boucher, CEO of IMI, said that the FT results were 'a testament to the amazing businesses and people we support and our continued commitment towards equipping leaders to build the future.''

IMI is ranked in the Top 50 in the world for executive education, as published by the Financial Times. We are the only Irish executive education provider to have ever been included in the elite top 50 list.

These rankings cover all diplomas, short and customised executive education designed and delivered by IMI. We are very proud to be ranked number 1 in UK and Ireland for gender diversity on Open- enrolment programmes which includes IMI's Diploma portfolio.


Press release here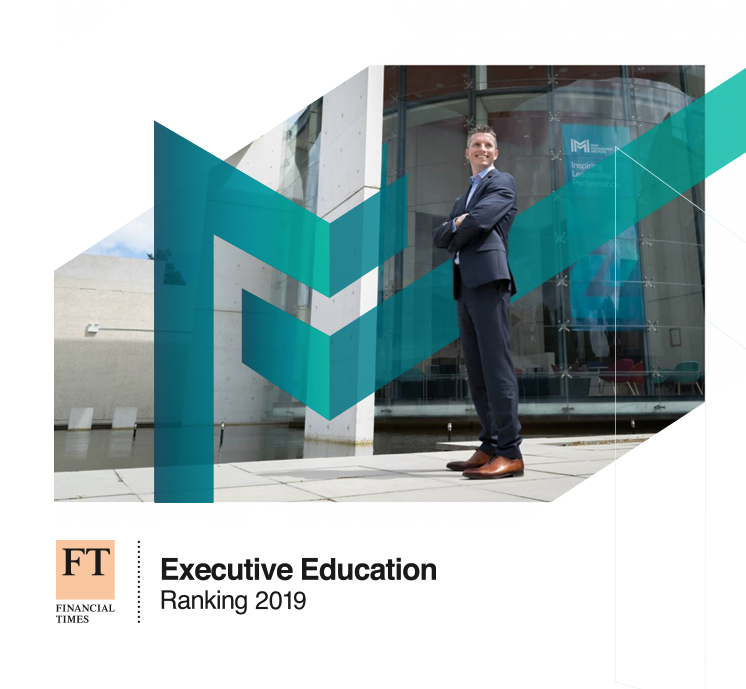 IMI Climbs the 2019 European Business Schools Rankings
IMI climbed 8 places in the 2019 Financial Times European Business School Rankings, as a result of a strong performance in their Open and Custom programmes.

IMI are now ranked 68th in the European Business School Rankings, coming in at 34th for Open programmes and 30th for Custom programmes. They were also ranked 11th in Europe for the standard and variety of their international faculty.
Press release here