Related
A&L Goodbody partners with IMI for unique lawyer development programme
Irish businesses pass Covid-19 'stress test', according to IMI-CUBS research
IMI charity partners celebrate 'incredible' relationship
Around 120 staff of Irish Cancer Society and Alzheimer Society of Ireland completed IMI programmes throughout partnership
Over €315,000 of value in executive development provided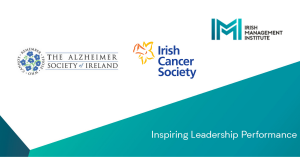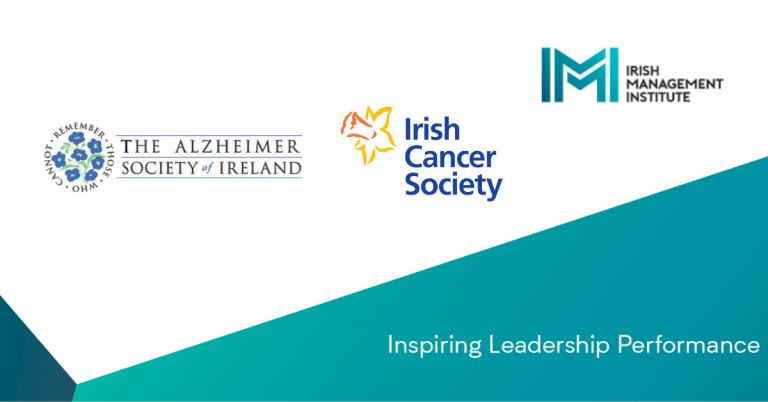 In 2021, IMI supported the staff of our charity partners, the Irish Cancer Society and the Alzheimer Society of Ireland, by providing them complementary executive development opportunities. In total, the value of the programmes exceeded €315,000.
The partnerships, which were originally scheduled to run in 2020 only, were extended for the duration of 2021 due to the Covid-19 pandemic.
The staff of both charities attended a variety of IMI programmes across our Open Enrolment and Graduate portfolio, building management skills across their organisations and equipping them to directly apply the learnings in improving efficiencies in day-to-day operations.
Rosemary Simmons, Head of Fundraising at the Irish Cancer Society, said: "It has been a delight and a privilege to work with the IMI. The opportunity to avail of the IMI's excellent training was a huge gift to us in the society and in turn to the cancer patients and their families that we help across Ireland."
Joanne Williamson, Corporate Fundraiser at The Alzheimer Society of Ireland, said: "Partnering with IMI has been an incredible experience for us all. Our staff has gained valuable insights and skills. IMI adapted throughout the disruption of the pandemic, running their programmes professionally and without a hitch. The partnership will leave a legacy that will continue to provide organisational benefits and value for many years to come."
The programmes chosen by the staff of both charity partners included Short Programmes such as Advanced Negotiation Skills, Essential Skills of Management, Frontline Management, Managing People, and the Professional Diplomas, awarded by UCC, in Leadership and Organisational Development & Transformation.
Dr Simon Boucher, CEO of IMI, said: "We are so grateful to have partnered with the Irish Cancer Society and the Alzheimer Society of Ireland. Both charities had an ambition and commitment to make the most of the partnership from the outset. Their staff brought a passion to our programmes – we've learned from them just as much as they've learned from us."
To donate to the Irish Cancer Society, go to https://www.cancer.ie/ways-to-help/donate/donate
To donate to the Alzheimer Society of Ireland, go to https://alzheimer.ie/get-involved/become-a-friend-support-asi/donate/