Related Articles
IMI ranked amongst the elite Top 50 in Executive Education worldwide
IMI Climbs the European Business Schools Rankings
IMI Globally Ranked for Both Open and Customised Executive Education
IMI Highest New Entrant to European Business Schools Rankings in 2018
IMI retains its position in the Financial Times global rankings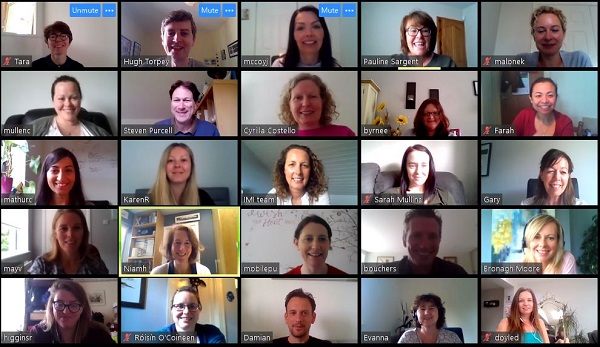 Highlights in the global rankings include:
IMI in the Customised Executive Education Global Rankings for a 12th successive year. This year IMI is ranked 66th in the world for customised executive education, and 10th in the UK & Ireland.
IMI retains its place in the Open Enrolment Global Rankings, for a 3rd successive year. IMI has maintained its position in 67th place globally and is ranked 7th in the UK & Ireland for open enrolment programmes.
IMI (Irish Management Institute) has retained its position amongst the world's top 100 in execution education for Open and Custom programmes, according to the latest Financial Times global rankings.
Ranked 67th in the world for Open programmes, IMI remains the top Irish provider in custom rankings for over a decade.
"The world has shown us recently how important it is to remain close to your customers, and always deliver for them' said Simon Boucher, CEO of IMI. 'Our pivot to virtual delivery in these last few months, and the feedback we've been receiving from our clients for those solutions, indicates that IMI will emerge from the COVID-19 crisis as an even stronger and more agile partner.'
"In a time when disruption is the norm, we are gratified that IMI remains a stable force for our customers. The Financial Times' rankings are a touchstone in the industry, and we are delighted to retain our position once again amongst the top in the world' said Professor Patrick O'Shea, President, UCC. "
These Financial Times rankings cover IMI's short executive education programmes, those IMI programmes which are academically validated by UCC and custom programmes. The Financial Times rankings are an important benchmark for the executive education industry. They are based on feedback from clients and the marketplace, on criteria including quality of learning experience, participants in the room, gender diversity, follow up on programmes, facilities and faculty diversity.
For more information on IMI programmes, please click here.