Why choose this programme?
This programme concentrates on empowering and enabling high performance – positioning you to lead from the front in driving your organisation's future achievements and providing a roadmap to maximise your potential over the years to come.
Through this highly applied and experiential programme, you will develop expertise, tools and insight across a range of contemporary themes that are central to success in a world of ever-greater uncertainty and opportunity. By completing the Advanced Performance Programme you will be equipped to take the next step as a future-fit, high-performance executive.

Strategy
Identify future strategic initiatives to fuel growth in your organisation.

Change
Lead effective organisational design improvements, by enhancing organisational agility and resilience.

Performance
Orchestrate high performance, people and processes in your organisation.
In Brief
Next start date - Dublin:
Location – Dublin:
Duration:
Seniority:
Non-member fee:
Member fee:
SME fee: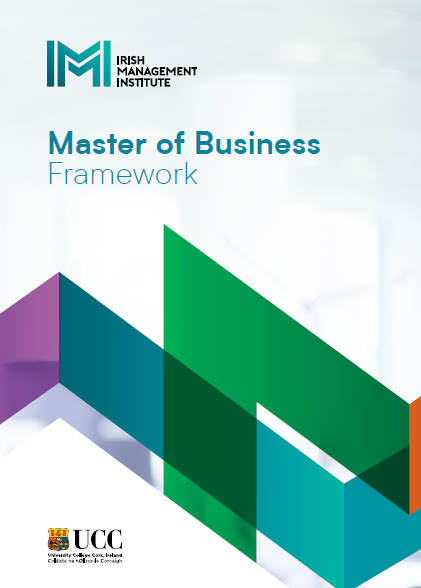 Download the Brochure
Programmes outcomes
Module 1: Future-proof the organisation
• Engage and manage stakeholders outside your organisation to strengthen your competitive position.
• Leverage data-driven decision-making to ensure informed choices and position your organisation for various strategic scenarios.
• Navigate geopolitical risk and global megatrends to enable international best practice and fortify your competitive advantage.
Module 2: Delivering winning organisations
• Deploy knowledge-based resources and networks to align organisational purpose with performance.
• Proactively manage risk to navigate crisis and preserve corporate value and reputation.
• Develop organisational agility and resilience to deliver success in a world of volatility and uncertainty.
Module 3: Becoming a strategic leader
• Acquire and apply critical management consulting skills to enhance your strategic leadership capabilities.
• Use a structured problem-solving approach to tackle and resolve organisational complexities and dilemmas.
• Lead a developmental organisation focused on high-performance culture and teams and leadership advancement.
What our graduates say
The IMI Master of Business was truly a terrific journey for me both personally and professionally. A different way of learning, especially for very busy people. The style of learning really suited me, hugely supportive lecturers and best in-class speakers. Flexible, innovative and very real diplomas, grounded in my unique business and personal needs. For me personally it gave me a new sense of confidence in my own leadership style together with a new set of skills to enhance how I work every day. Each of the three parts of the Masters knitted together a real blend of what I needed, and also gave me a much broader perspective on other businesses. I developed incredible relationships with my fellow students that will last forever!

Carol Andrews

Global Head of Client service Delivery, BNY Mellon
Related Programmes
If you're interested in the Advanced Performance Programme, you may also be interested in the Business Research Project.