Why choose this programme?
What are you doing to reinvent your business?
Senior Leadership Development programmes are for organisations looking for new levels of leadership performance, both from individual leaders and senior executive teams.
By defining a new standard of leadership practice, you'll gain a senior team more confident in their mission, more aligned behind your strategic aims and personally committed to driving the organisation forward to new heights.

Collaborative Leaders
Build a senior team of complementary, aligned and collaborative leaders, aware of each other's personal capabilities and their capacity as a collective.

Execute Priorities
Discover the current capabilities of your senior leadership team, developing collaborative practices that will allow you to execute on critical priorities.

Lead Change
Challenge your senior leadership team to achieve new levels of performance, sparking innovative and meaningful change.
Client success story: Glanbia
Glanbia has a vision to be one of the world's top performing nutrition companies. We worked with Glanbia to deliver a Senior Leadership Development Programme with international speakers, locations and ambitions

Claire Kerwick, Head of Talent Development at Glanbia, tells the story.
Key programme takeaways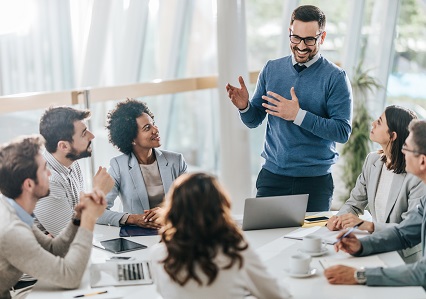 Impactful Leaders
Senior leaders who are more confident, influential and inspiring. Uncover personal strengths and weaknesses and discover how to align with the collective to improve organisational performance.

Aligned, Collaborative Culture
Gain a cohort of senior leaders working towards a shared vision. Your leaders will develop their ability to positively impact the leadership culture, processes and needs of your organisation.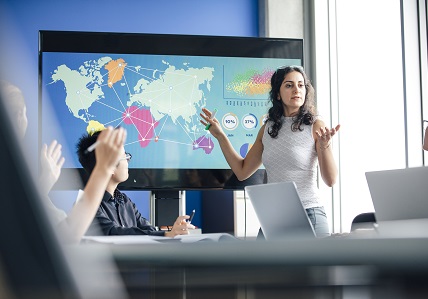 Sustainable Pipeline
Prepare for the future with the top leadership talent across your organisation. By aligning your board level and c-suite leaders you can create a clear pathway for others to follow, and a consistent standard to be met.

What our clients say
Dalata is one of the fastest growing businesses in Ireland. Key to that growth is our ability to develop and grow our own people. We have very successfully partnered with IMI to design and deliver our Senior Leader Development Programmes. IMI brings a highly professional approach to these programmes and without IMI's input we could not achieve our ambitions. We plan to continue this partnership with IMI ensuring Dalata has a strong pipeline of future leaders that will support our growth well into the future.

Pat McCann

CEO, Dalata Hotel Group
Related Programmes
If you're interested in a Senior Leadership Development customised programme, you may also be interested in these custom programmes.